All Koforidua Technical University Diploma courses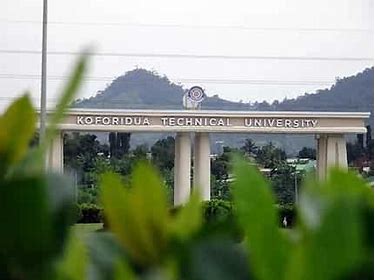 Koforidua Technical University Diploma courses provide a gateway to a world of educational and career opportunities. Nestled in the heart of Ghana, Koforidua Technical University is renowned for its commitment to academic excellence and practical skill development. Whether you're a recent high school graduate looking to kickstart your career or a professional seeking to enhance your skills, Koforidua Technical University has a diverse range of diploma programs to suit your aspirations.
At Koforidua Technical University, the diploma courses are designed to equip students with practical knowledge and hands-on experience in various fields. From engineering to business, health sciences to information technology, the university offers diploma programs that cater to a wide spectrum of interests and career goals.
One of the key advantages of pursuing a diploma course at Koforidua Technical University is the emphasis on practical, real-world skills. The curriculum is carefully crafted to ensure that students not only gain a solid theoretical foundation but also have the opportunity to apply their knowledge in real-life scenarios. This practical approach to learning is highly valued by employers and can significantly enhance your employability.
Moreover, Koforidua Technical University is committed to providing a supportive and conducive learning environment. The faculty members are experienced professionals in their respective fields, and they are dedicated to helping students succeed. Small class sizes mean that you can receive personalized attention and guidance, ensuring that you grasp the concepts thoroughly.
Whether you're interested in pursuing a career immediately after completing your diploma or plan to further your education with a bachelor's degree, Koforidua Technical University has pathways for both. Many diploma programs offer opportunities for progression to higher levels of education, allowing you to continue your academic journey.
In conclusion, Koforidua Technical University Diploma courses offer a unique blend of academic excellence, practical skills development, and a supportive learning environment. By choosing Koforidua Technical University for your diploma studies, you're not just earning a qualification; you're investing in a brighter future filled with opportunities and personal growth.
All Koforidua Technical University Diploma courses
Diploma In Banking Technology And Accounting

Diploma In Business Administration

Diploma In Fashion Design And Textiles

Diploma in Public Administration

Diploma In Public Relations
ALSO READ: Koforidua Technical University HND Courses
BOOKMARK GHANAEDUCATION.ORG FOR MORE!