Bank of Ghana Exchange Rates for 4th November Out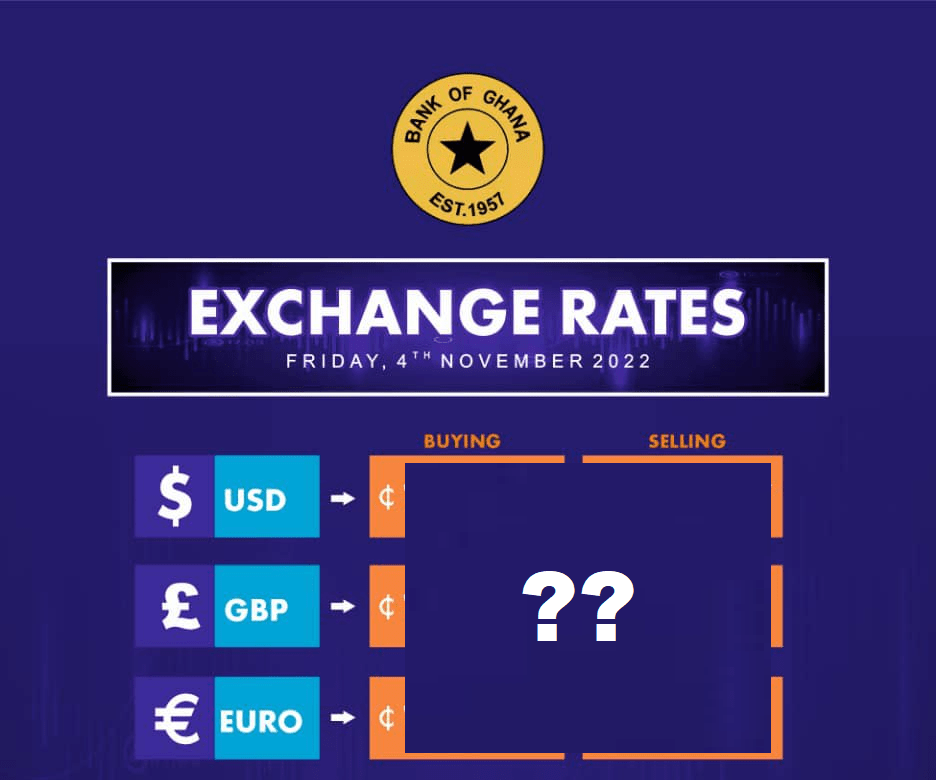 The Bank of Ghana has released the approved Exchange Rates for 4th November 2024.
The Bank of Ghana has released Exchange Rates for November 4th, 2022 with specific reference to November 3rd 2022. The exchange rates for the three major trading currencies (Dollar Pounds and the Euro) went up against the ever-depreciating Ghana cedi. By the end of October, the Cedi to Dollar exchange rate had crossed the GHS15.00 mark.
In a post sighted by Ghana Education News, the Bank of Ghana indicated that The rates made available on 4th November were the average interbank rates used by commercial banks for transactions as of the close of business on Thursday, 3rd November 2022.
READ: HOT: A Dollar Now Sells For 13.75 CEDIS'
Per the Bank of Ghana, $1 is worth Ghs13.0017 when you are buying and GHS13.0147 when selling. This means if you need Dollars, to exchange for your cedis, you will get $1 at Ghs13.0017 but if you have a dollar and want to change it into cedi, you will get a cedi equivalent of GHS13.0147 per dollar.
The Pound is buying at 1 pound at GHS14.5346 and selling at GHS14.5517 whiles the Euro is buying at GHS12.6818 and selling at GHS12.6945
READ: Bank of Ghana Exchange Rates Released – Check here
Have you checked the Monday, November 7th Exchange rate projections? If not, Check HERE
The full table of exchange rates for November 4th
The Exchange Rates for November 4th with specific reference to November 3rd, 2022. Check the details