Celebrate Teachers: "Wil-B", The Force to Reckon with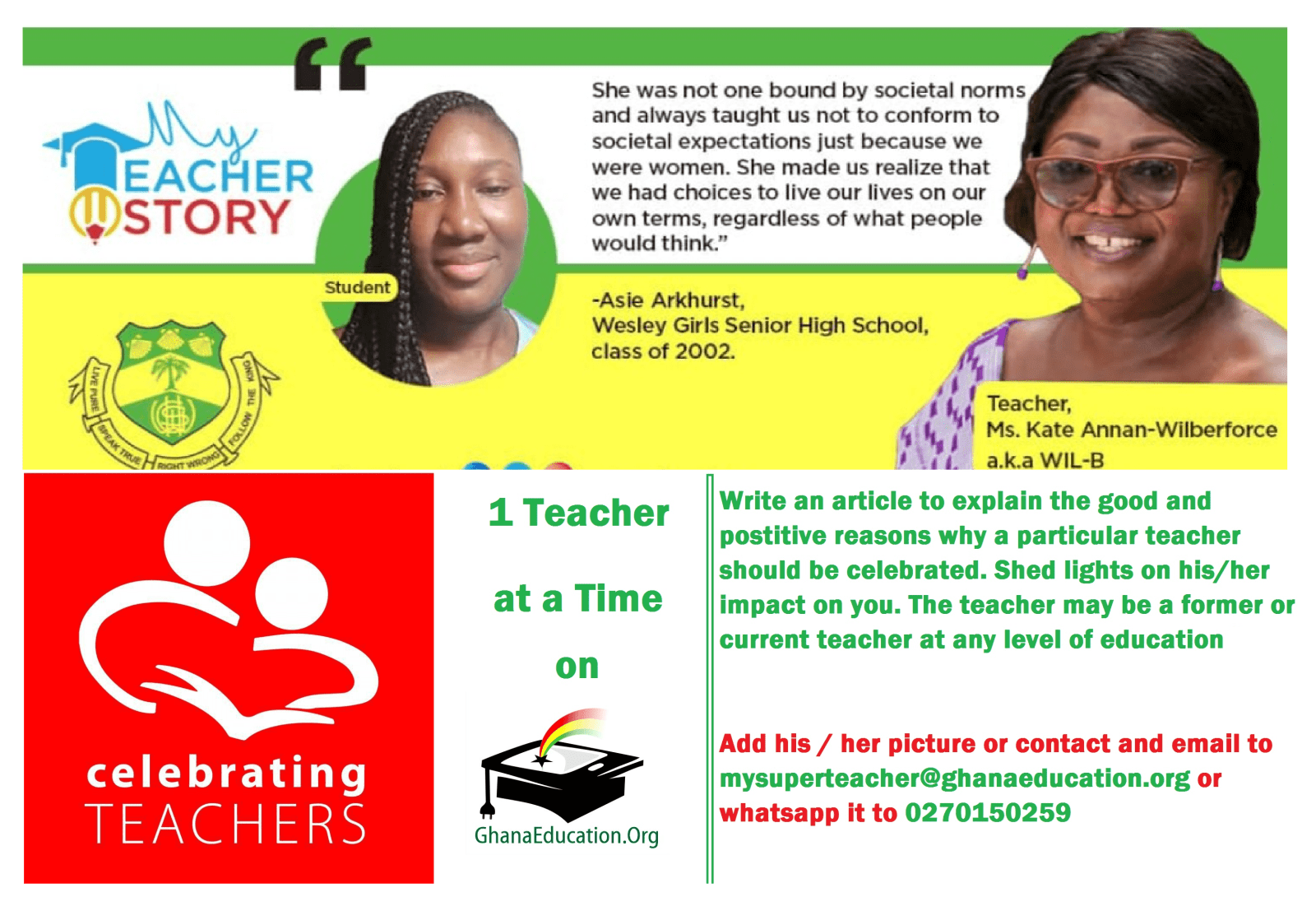 Celebrate Teachers: Asie Arkhurst completed Wesley Girls Senior High School in 2002. She writes
There are many great teachers that I encountered as a student right from preparatory through to tertiary education. All of them in one way or another left an impact that has helped shape me into who I am today but as I was asked to limit my story to one or two people I would like to talk about my English teacher back in secondary school, Ms. Kate Annan-Wilberforce, known most affectionately as Wil-B.
I was fortunate to gain admission to Wesley Girls High School, where I spent 3 torturous years that I look back on very fondly, an oxymoron that it is not easy to understand unless you have gone through a similar experience. My arrival in school was nothing short of a carnival on its own. My extended family, consisting of parents, aunties, uncles, and cousins ushered me to my dorm with great fanfare and we all had the privilege of getting a first-hand demonstration of the proper way to fold your clothes and make your bed.  After a steady diet of books like Mallory Towers, I had great expectations for my boarding school experience and was looking forward to the lifelong friendships I was on the brink of making. My first reality check came at dinner time when I was given a medium-size fish to share among the 14 girls on the table. Needless to say, if you have no understanding of fractions, playing the role of table server gives you a real-life application of how it works.  I once received a letter with a salutation that read 'hailing from the evergreen hills of Kakumdo' and school could feel really isolating and lonely sometimes if not for the dedication and affection of teachers like Wil-B who were there for each of their students.
Celebrate teachers: Share a story with us via mysuperteacher@ghanaeducation.org
I still remember the first time I saw Ms. Wilberforce, she strutted into class wearing a bright red skirt suit and red shoes with red lipstick. In a conservative environment like Wesly Girls, where neutral colors and pastels were encouraged she stood out like the firecracker she was. She had that elusive quality we generically term 'presence' and my young adolescent mind was completely bowled over by this adult who did not behave like any other adult I had ever come across.  Her passion for her art was infectious and till today, I still recall the poems and books we read and discussed just because of how passionately she taught them. beyond her obvious competence as a teacher, she was a teacher with heart. Apart from being my English teacher, she was also the teacher in charge of my class. I recall one occasion where she planned a picnic at the beach for my class because we told her we were so bored and tired of being confined to school grounds. On another occasion, she planned a trip to the Trade Fair in Accra which was an unexpected boon for girls that had not seen beyond their school gates in months. Unfortunately, I had to forfeit the trip due to a conflict. Ms. Wilberforce made it up to me by buying me takeout in the middle of the week when everyone else could only depend on dining food.
Wil-B taught and guided our thinking, correcting us when we went wrong but always ready to be a champion or supporter when the need arose. She taught us to work for our dreams and not to settle for societal conventions/ expectations just because we are women. She was a safe space to speak frankly about our issues both related and unrelated to life. For a lot of us who might not have had that benefit otherwise, her openness and willingness to support us were invaluable.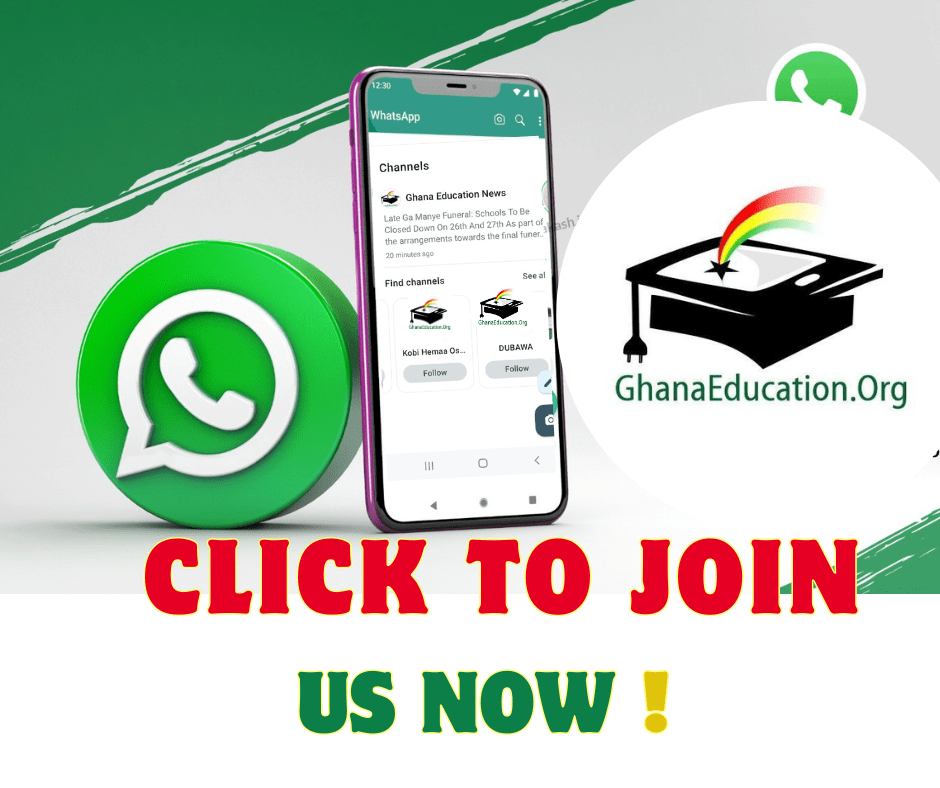 Ms. Wilberforce continues to impact future generations as an educator. She currently heads Aggrey Memorial Zion School, where I'm sure she continues to make waves. It's my dream to take her out for lunch and catch up with her, benefiting from her advice once again.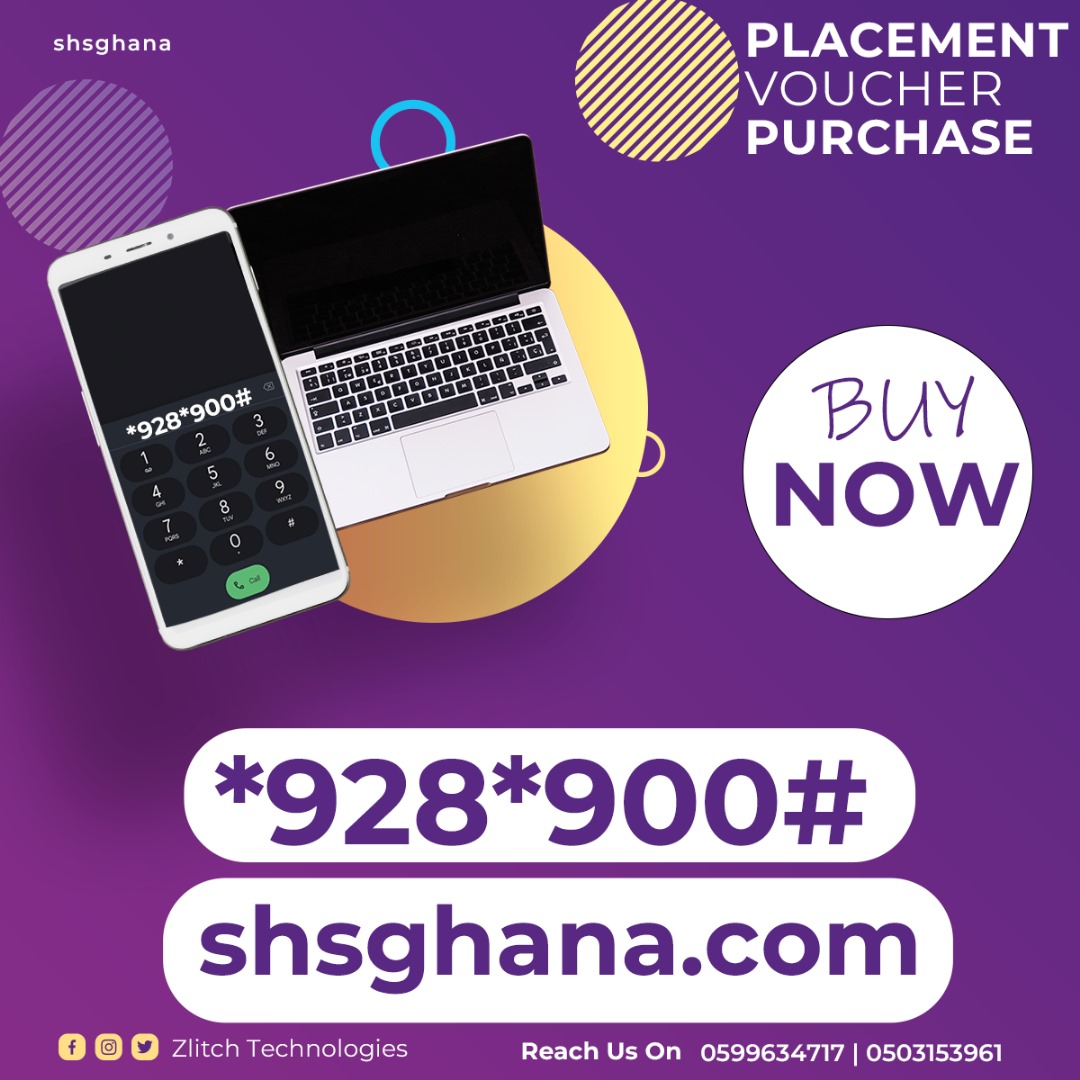 "Wil-B Thank you so much for who you were. You were more than a teacher; you were a friend, a mentor and a mother, my SHS life will definitely not have been the same without you. I thank you for the meals, laughter, advice and scolding. Everything that you did contributed to the person that I am today.  I hope I am someone you are proud to call your student. Being a mother of a girl, I desire to raise her into a virtuous woman of substance and one that mirrors some of your values and ideals. Thank you for letting us know that as women, we have choices!"
READ: Ghana's common core programme: A curriculum paradigm whose time has come
Asie Arkhurst completed Wesley Girls Senior High School in 2002.  Did you attend Wesley Girls Senior High School too? Were you a student of Ms. Kate Annan-Wilberforce? Share your experience about how she impacted your life in the comments section.
Also, don't hesitate to let us know what you think of Ms. Kate Annan-Wilberforce? Do you have a teacher who motivated and impacted your life in a way that made you who you are today? Share with us on "Celebrate Teachers" Whatsapp 0270150259.
Celebrate teachers: Share a story with us via mysuperteacher@ghanaeducation.org
Source: wegoinnovate.org