Check Out The New Prices Of Cocoa For The 2023/2024 Season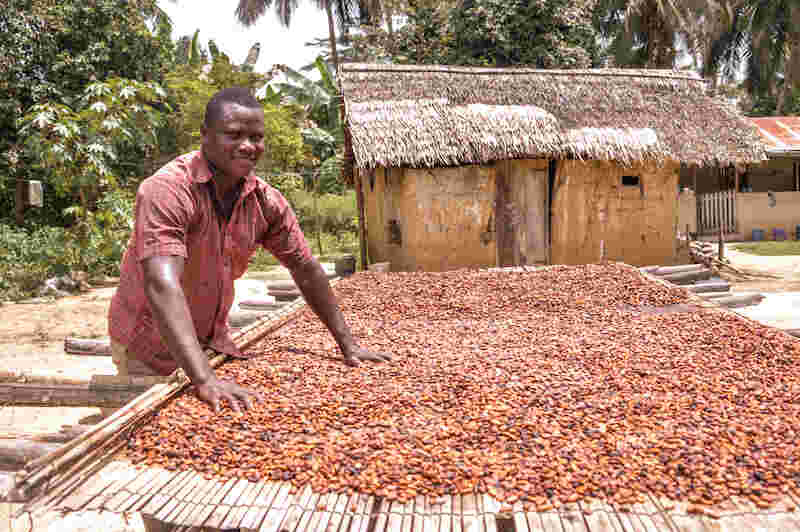 The government of Ghana has announced new cocoa prices for the 2023/2024 cocoa season. A bag of cocoa used to be GH¢800.00 per bag. The new price for the 2023/2024 season is GH¢1,308.00 per bag.
The new price moved the price per tonne from GH¢ 12,800.00 to GH¢ 20,943.00. This represents 63.5 per cent increment of the previous one
The president announced this at Tepa on Saturday, September 9, 2023.
He said the new price was the highest in the sub region in the last 15 years and was meant to improve the livelihoods of the farmers and for a fair and remunerative price for their efforts.
Ghana is the world's second-largest cocoa-producing country (Côte d'Ivoire is the largest).
READ ALSO: GES gives new first-year SHS students' reopening date, reasons
For Ghana in particular, agriculture remains an overwhelming priority, as it employs around 45 percent of the labor force (more than any other sector), and contributes some 15 percent of GDP.
When it comes to cocoa, however, this is clearly more than a simple crop posting big numbers. Cocoa is iconic for Ghana, not just in terms of economics but also for its national identity, social history – even its climate future. As the saying goes: "Ghana is cocoa, cocoa is Ghana".
Throughout the country, cocoa is mainly produced in family-run, mediumsized plantations, extending on average 2-3 hectares, above all in the west of Ghana. As many as 800,000 people work directly in the plantation of cocoa, but nowadays many more are involved across the commercial, industrial and service sectors.
READ ALSO; WAEC Arrests Individuals Involved In Examination Malpractices In The WASSCE Exam
The Ghana Cocoa Board (COCOBOD) is the main player in Ghana's cocoa industry, performing various critical functions including quality control, provision of seeds, and the marketing of cocoa beans and related products. It also creates employment in its own right via its "rehabilitation programs" – i.e. cutting down and replacing diseased and overaged cocoa trees – programs which now account for almost 40,000 jobs.