Courses at UDS for Technical Students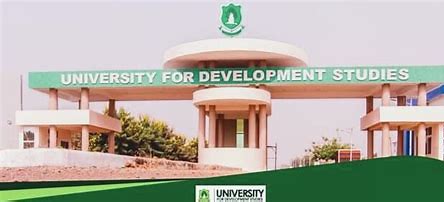 The University of Development Studies (UDS) offers a diverse range of courses specifically designed for technical students, providing them with the knowledge and skills necessary for successful careers in various technical fields.
UDS recognizes the importance of technical expertise in today's rapidly evolving world and offers programs that cater to disciplines such as engineering, information technology, agriculture technology, and allied health sciences.
These courses at UDS combine theoretical knowledge with hands-on practical training, equipping technical students with the necessary tools to excel in their chosen fields.
This article explores the wide array of technical courses available at UDS, highlighting the opportunities for personal and professional growth within the dynamic world of technology and innovation.
Courses at UDS for Technical Students
Tamale Campus
BPH. PUBLIC HEALTH (with options in Health Promotion, Environmental Health, and Occupational Health & Safety)
Certificate in Early Childhood Education
Diploma In Early Childhood Care and
Education (Regular)
B.Ed. in Basic Education
B.Ed. Social Science
B. Ed Information, Communication and Technology (ICT)
Diploma In Information, Communication and Technology (ICT) Education
Diploma in Basic Education
Diploma in Early Childhood Care and Education
B.Ed. in Early Childhood Care and Education
Bachelor of Education in Business Studies (BED Business Studies) with options in Accounting and Business Management
Diploma in Community Development studies
BSC. Sustainable Development Studies
CITY CAMPUS
Diploma in Business Administration
NYANKPALA CAMPUS
BSc. Agriculture Technology
BSc Mechanical Engineering (Options in Thermo-Fluids & Energy Engineering, Automotive Engineering, Applied Mechanic Engineering, Design & Production Engineering)
BSc. Environmental Engineering
BSc. Geological Engineering
BSc Mathematics
BSc Statistics
BSc. Economics
BSc. Agribusiness
Diploma Agriculture Technology
Diploma in Family and Consumer Science
Diploma Agribusiness
ALSO READ: UG Legon 2023 Courses & Cut-offs For SHS Business Students
BOOKMARK GHANAEDUCATION.ORG FOR MORE!