Double-track SHS is Coming Back to Ensure Social Distancing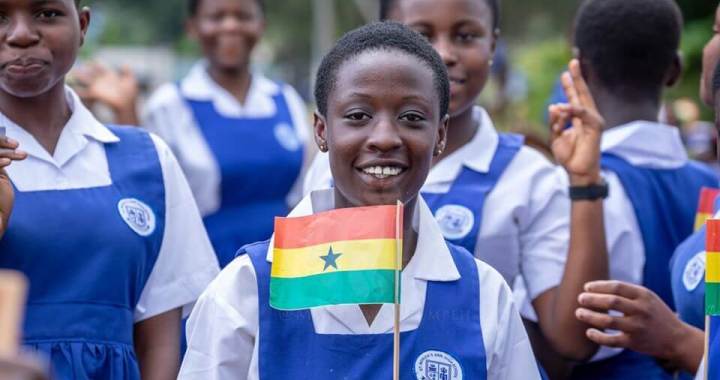 Over 100 Category 'A' and 'B' Senior High schools (SHSs) in the country are said to run a double-track system for the 4th batch of Free Senior High School (Free SHS) beneficiaries to ensure physical distancing amid covid-19
The reintroduction of double-track system (gold and green tracks) comes after Africa Education Watch in social media post sighted by Ghanaeducation.org suggested for GES to bring back double-track to enroll students without placement.
Ghanaeducaion.org has also sighted a post making rounds suggesting the use of discretion by headteachers to DIVIDE SHS1 Students into Gold and Green Tracks when they report to school
The Executive Director of the Education Think Thank, Mr Kofi Asare disclosed that they have not placed many candidates who sat for 2020 BECE in any of the SHSs and some students also enrolled as Day students in distant schools.
However, the Management of the Ghana Education (GES) according to the Daily Graphic newspaper on Tuesday, March 16, 2021, held a meeting with Heads of SHSs to discuss the need for double-track for the Form 1 students.
The second coming of the double-track system in various Senior High Schools is to minimize the spread and a possible outbreak of the locally transmitted coronavirus when the first-year students report to school.
"It will also ensure that more students benefit from the Free Senior High School education," a stakeholder has told Ghanaeducation.org
READ ALSO: Use Discretion to DIVIDE SHS1 Students into Gold and Green Tracks: CHASS Told 
The Director-General of GES previously said there will be no double-track for the first-year SHS students, but amid the new changes, his outfit is yet to make an official announcement to the general public and students.  
The reintroduction of the double-track system means headteachers would have a difficult task of determining which group of students would be on each track and how it will run. We look forward to further directives from the GES on this new development.