2021 BECE School Selection: Avoid the mistakes, use GEN BECE Placement Pack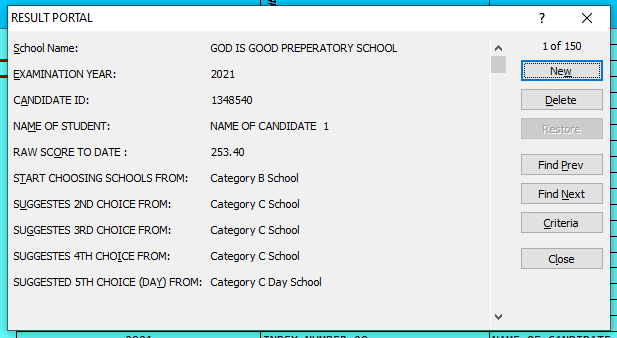 The 2021 BECE registration has commenced and soon the need to select five schools at phase 2 the "2021 BECE School Selection" will commence. 
Every year, the BECE Registration is saddled with the challenges of determining the schools to select for students in phase two of the BECE Registration.
Wrong school choices have remained a big challenge. Very often, either parents want their wards to be enrolled in a school their wards do not merit or the students are wishful in their selection of school. Sometimes, the basic schools themselves want to ensure their candidates get admission into the best SHS so that they can use that as part of their marketing strategy. Misplaced priorities and wrong choices, lead to students not being placed.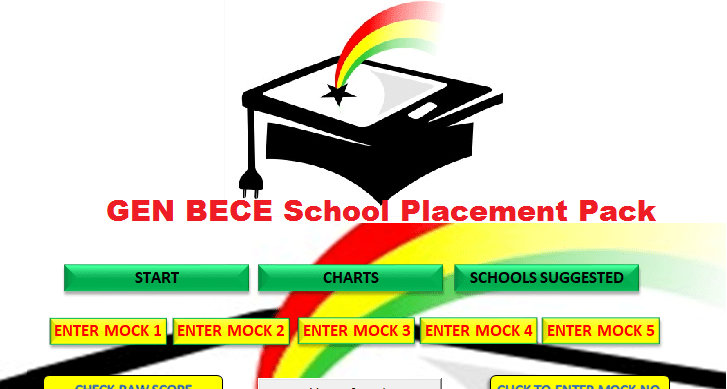 2021 

BECE

 School Selection and GEN 

BECE

 Placement Pack
The GEN BECE Placement Pack, an excel based programme has what it takes to measure your student's performance and use the data inputted from their Mock Examinations to make informed suggestions. We can use the GEN BECE Placement Pack on Desktop tops and laptops.
It helps your school, students, and parents to know which categories to choose the 1st to 5th choice schools from.
MUST READ:2021 BECE School Selection Made Easy With GEN BECE School Placement Pack
This easy-to-use system design combines logic, data, and basic IA to analyze students' raw scores to arrive at suggested schools.
Private schools and public schools will find this very helpful. Head Teachers, Teachers, and IT staff who lead their schools in the BECE Registration need this to lessen their burdens and stress when helping to select schools.
No more wishful selection, as the system will help avoid the pain of Self Placement and increase the chances of student automatic placement.
ALSO READ: 5 reasons why BECE Students with Aggregate 26-48 will enjoy Free SHS
How much does the GEN BECE Placement Pack cost?
The system which is in excel has a visual interface, relevant buttons and sheets cost GHS50.00 per school. 
Contact us on WhatsApp/call 027150259
MUST READ:2021 BECE School Selection Made Easy With GEN BECE School Placement Pack
Post Publications || Join us on Whatsapp || Post Disclaimer
---
SEND A STORY: Do you have a story for us or need a promotion/advertisement? Submit them via our email admin@ghanaeducation.org
DOWNLOAD OUR>>> MOBILE APP
JOIN OUR EDUCATION NEW GROUPS (WHATSAPP)
Join one of our Whatsapp/Telegram Groups for current Ghana Education Service News Updates:
JOIN ONLY ONE... THANKS
TELEGRAM PAGE >>> [JOIN]
Group 1 >>New Group> [JOIN]
Group 6 >>New Group> [JOIN]
Group 3 >>New Group> [JOIN]
TELEGRAM PAGE >>> [JOIN]
Only websites that give us a URL backlink can repost our content on their sites.
---
The information contained in this post is for general information purposes only. The information is provided by GhanaEducation.Org and while we endeavour to keep the information up to date and correct, we make no representations or warranties of any kind, express or implied, about the completeness, accuracy, reliability, suitability or availability with respect to the website or the information, products, services, or related graphics contained on the post for any purpose.
||About Us|| Contact Us
---