Free Canada Working Holiday Visa 2023/2024 – Steps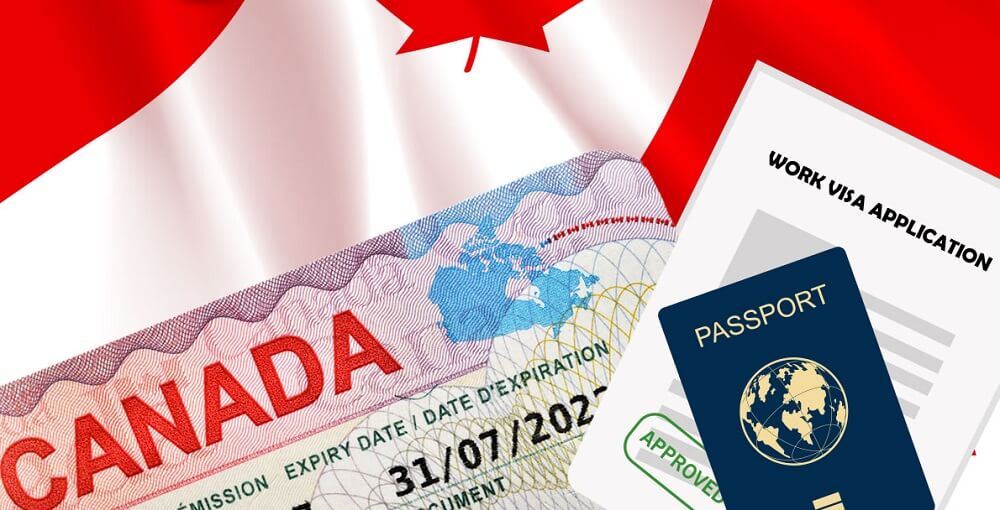 The complete guide to the Canadian working holiday visa, including what it is, how to apply, the criteria, and frequently asked questions.
Young people who want to travel across Canada but cannot afford it now have the choice of working while traveling. The Working Holiday Visa is a type of visa that allows individuals to make money and use it to travel.
What exactly is a Working Holiday Visa?
The Working Holiday Visa is a Canadian work visa that allows young people (typically students) to come to Canada to work and explore the country's best attractions.
This visa is part of the International Experience Canada (IEC) program, which enables young people to work and travel in Canada, work as a Young Professional in Canada, or get an International Internship.
Your nation of citizenship must have an agreement with Canada to exchange young workers to qualify for the IEC and Working Holiday to Canada, or you can approach a Recognized Organization. (RO).
For a fee to the IEC Canada, these recognized organizations assist young people with their applications and employment placement. Recognized Organizations that help young people seeking a Working Holiday Visa include:
SWAP Working Holidays;
GO International;
Stepwest;
If your country is one of those that has an agreement with Canada or you choose a RO, then you can start the Working Holiday Canada process.
With this visa, you will get an Open Work Permit, which means that you can go to Canada and then find a job. A visa is best when you want to travel to Canada and work in different places and for different employers, but you do not have a job offer yet.
The Working Holiday Visa permits you to stay in Canada for one year before returning home. During this period, you are free to change jobs and travel anywhere within the country.
How do I file for a Working Holiday Visa in Canada?
The application procedure for the Working Holiday Visa is lengthy and includes the following steps. Create your International Experience Canada profile first.
To be considered for the applicant pool, you must first send your profile to the Government of Canada, as follows:
Create an account with the Government of Canada using your GCKey or bank details on their official website.
Take the eligibility exam, which will include questions such as:
Country of residence;
Country of citizenship;
Country of permanent residence;
If you have a job offer;
If you are a student;
If the system finds that you are eligible for the IEC, you will be directed to the page where you must complete your profile forms.
Fill out the profile forms with the required details. (personal information, passport number, travel information, contact information, etc). Submit your profile to see if the system has decided that you are eligible for a working holiday visa.
Step 2: Join the applicant group.
For each area of the International Experience Canada (IEC) Program, the Government of Canada has a pool of applicants. After you have completed your profile, you will be able to join the pool of applicants for which you are qualified. In this situation, you should apply to the Working Holiday Visa pool.
You may be qualified for more than one pool, for example, the Young Professionals Visa and the Working Holiday Visa. You cannot, however, submit twice for the same pool of candidates.
You will be in the candidate group for one season or one year. If the season concludes and you do not receive an invitation to apply, you must resubmit your profile.
Step 3: Get an invitation to apply
During a given season, the Government of Canada selects candidates at random from a pool and asks them to apply. You can find the timetable for the invitation stages, the number of candidates in the pool, and your chances of selection here.
If you are chosen for an invitation, a notification will appear on your account. The invitation is then yours to accept or reject. You will have 10 days to decide being asked. If you turn down the offer, your name will still be on the list of potential candidates for the subsequent round of invitations.
Step 4: Apply for a work permit
You must get started right away because you will only have 20 days to submit your work permit application. The first step is to complete the required forms using the data you provided when submitting your profile.
You will be asked about your offer of employment in a section of the Working Holiday work permit. What you need to do is;
In the field of the Offer of Employment Number, you must type "A9999999";
Select "No" in the question "Has your employer paid the Employer Compliance Fee?";
In the employer address field type "Non-applicable – Working Holiday";
The system will generate a list of supporting documents you need to submit after you've completed all the forms. This list is unique to you, but it may include the items below:
Police clearance certificates—for every country you have resided in for more than six months since turning 18 years old. If you are unable to obtain all of them within 20 days, you must provide evidence of your request for them and be prepared to present them to a representative of the Canadian Consulate at a later time. You cannot obtain a work permit if you have a criminal history.
Your education, credentials, and work experience, as well as your current position and location, are all listed in your curriculum vitae (CV) or resume.
Medical Exam – You should visit a doctor who will issue a certificate of good health if you plan to work in a job that requires it or if you have lived in countries that are dangerous to your health.
You must upload this form, IMM 1017B – Upfront Medical Report, with your application. You can affix proof that you are waiting for the form if you are unable to obtain it within the 20-day application deadline.
You must submit a clear copy of your passport that is valid through the date of your departure from Canada, along with a digital photo. Additionally, a digital photo of yourself that complies with the Photo Requirements must be submitted.
Submit other forms:
IMM 5645 – Family Information;
IMM 5707 – Family Information;
Schedule 1 – Application for a Temporary Resident Visa Made Outside Canada.
If you are using a Recognized Organization, submit a letter that proves that the RO is assisting you with your Working Holiday in Canada
Step 5: Send in your application and pay the fees
For the Working Holiday Visa, you must pay the $100 International Experience Canada fee and the $100 Open Work Permit Holder fee. You will also be required to pay an additional biometrics fee of CAD$85 if you are asked to submit biometrics.
After paying these fees, submit the work permit application. The Canadian government will review your application and let you know if you qualify or not.
If so, they will inform you of what needs to happen next. You might be required to attend an interview or provide more information at the Consulate. Your work permit application will be rejected if you don't fulfill their requirements.
Step 6: Travel to Canada after receiving your POE letter
You will receive a letter of introduction or a Port of Entry (PoE) Letter to Canada if your application is accepted. When you travel, you must always have that letter with you.
You can now search for lodging and book a flight to Canada. You must have the following documents with you when you enter Canada for the first time:
Your passport;
Your PoE letter of Introduction;
Proof that you have enough funds for your stay in Canada for the first 3 months (CAD$2,500);
Proof that you have valid health insurance in Canada;
A return ticket from Canada to your country of residence or enough funds to purchase a ticket.
READ ALSO: NTC Begins Registration For 2023 Teacher Licensure Exams – Date Of Exams, Timetable And Fees Revealed