GES Promotion Interview: Questions And Answers – Set 1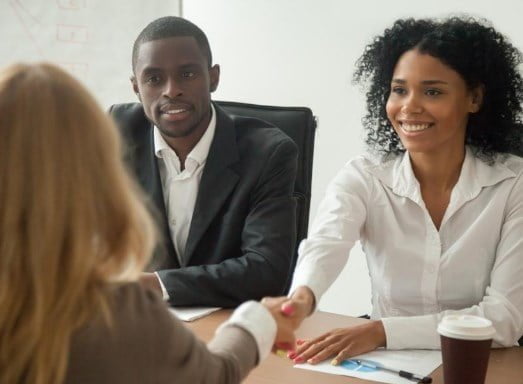 GES Promotion Interview Questions And Answers for those preparing for promotion.
Find below questions and answers…
PROMOTION EXAM TRAILS QUIZZES ONLINE >>> PRACTICE NOW
||   QUESTION SET 1    ||   QUESTION SET 2  ||  QUESTION SET 3   || QUESTION SET 4   ||
Differentiate between code of conduct, conditions of Service, and scheme of service.
Code of conduct refers to the ethics of the profession which are the best practices expected of every worker or staff in the teaching profession. They are the DOS and DON'TS of the teaching profession. e.g. drunkenness, sexual misconduct, embezzlement of school funds, smoking in class, unauthorized granting of interviews to the media, unauthorized collection of monies, etc. are punishable by GES. These are the conducts which tend to bring GES into disrepute. These constitute misconduct. Conditions of service are the benefits a teacher derives from the service (benefits accrues for being a teacher) such as study leave with pay whilst the Scheme of service is the progressions and promotions in the service. e.g. from newly trained teacher (Supt. II) to Director General (i.e. rankings that one passes through as a teacher).
SCHEME OF SERVICE UTDBE – Untrained Teachers Diploma in Basic Education. Those who are not able to make the diploma are awarded with Cert A and they start from Supt. II before progressing to Supt. I, Snr. Supt. II, Snr. Supt. I, etc. Those from colleges of education (Diplomats) start from Snr. Supt. II and progress to Snr. Supt. I before climbing to PS, etc. Those with degree (from Universities) start from PS, from PS to ADE II and ADE I to Deputy Director, Director II, and Director I. All the District/ Municipal/ Metro and Deputy Regional Directors are of the rank of Director II. They are of the same rank except that they work in different locations. Director Is are the Regional Directors and the Divisional Directors. The divisional Directors are at the GES headquarters. Deputy Director-General- we have two Deputy Director Generals. They are;
1. Access and Quality (AQ) – He/she is responsible for teachers, teaching, classrooms, etc
2. Management Services (MS)
PROMOTION EXAM TRAILS QUIZZES ONLINE >>> PRACTICE NOW
GES Promotion Interview Questions: EXPLAIN THE FOLLOWING TERMS:
a. ROLE: A position a person occupies in a group/society and his/her functions. i.e. a position and functions that go with it.
b. ROLE AMBIGUITY: A person who occupies a position and he/she is not sure/consistent of his functions (functions not clearly stated)
c. ROLE INCOMPATIBILITY: A person who occupies a position and his/her functions are not in line or tandem with the expectations of the people he/she serves. It has to do with the expectations of the people you serve. If the functions meet the expectations of the people that you serve then there is NO ROLE INCOMPATIBILITY.
d. ROLE CONFLICT: When the functions of a person"s position are in contradiction. A
person occupies a position and performs functions that are contradictory/ contrary to each
other. Performing an additional duty which is not yours.
e. FOCAL PERSON: A person who has a role to perform
f. ROLE SETTING: The people who the focal person is bound to relate to while performing his/her role. i.e. subordinates, supervisors, colleagues, school community, church (unit schools), philanthropist, SRC, etc.
PROMOTION EXAM TRAILS QUIZZES ONLINE >>> PRACTICE NOW
3. FACTORS AFFECTING REGULAR VISITS BY CIRCUIT SUPERVISORS
a. Mobility – vehicles, motorbikes, etc.
b. Allowances (T & T)
c. Personal offices at the education office
d. The heads sometimes report to them what goes on in the schools through mobile phone calls – technology
4. STATE THE AREAS OF OPERATION OF THE SMC, BOARD OF GOVERNORS, POLYTECHNIC COUNCIL, UNIVERSITY COUNCIL AND DISTRICT EDUCATION OVERSIGHT COMMITTEE (DEOC/MEOC). GOVERNING BODIES AND THEIR INSTITUTIONS.
a. SMC – Basic Schools (From KG to JHS 3 or First cycle school)
b. Board of Governors – SHS
c. Polytechnic Council – Polytechnics
d. University Council – Universities
e. DEOC/ MEOC – Operates within pre-tertiary institutions. They combine the basic and 2nd cycle schools. DEOC/MEOC has a constitutional backing to oversee the activities of education through the district. NB: DEOC – District Education Oversight Committee.
PROMOTION EXAM TRAILS QUIZZES ONLINE >>> PRACTICE NOW
GES Promotion Interview Questions: WHAT BENEFITS DO YOU GET AS A MEMBER OF GES?
a. Regular salary
b. Allowances eg. Headteachers allowance, car maintenance, t & t, night allowances for the watchmen
c. Promotions
d. Leave – study leave with and without pay, maternity, sick, annual, casual, etc.
e. Pension gratuity (CAP 30) and monthly pension salary
f. Salary advance – 3 months" salary advance without interest
g. Best teacher award
h. Salary advance to purchase means of transport, household durables
i. Tax relief
6. WHAT DOES PIGIS STAND FOR?
P – Portugal
I – Italy
G – Greece
I – Ireland
S – Spain
These countries experience winter rains and summer drought. They grow short leafy and citrus fruits.
7. WHY IS AMERICA CHANGING ITS POLICY TOWARDS ISRAEL?
America is changing its policy towards Israel due to the changes in the Arab political system. The Arabs are changing from socialism to capitalism where individuals with capital can have their own establishments. i.e. they have now embraced democracy. Because of this, America is shifting its attention from Israel to the Arab countries where they can invest in their oil fields.
8. WHAT IS THE MAIN TASK OF SCHOOL EDUCATION?
To develop the potential of learners so that they become useful in future. This is done
through developing their skills, values, knowledge, attitude, etc.
9. WHAT ARE THE MAIN FUNCTIONS OF ANY EDUCATIONAL SYSTEM?
To mould the character of the individual such as his/her needs and desires to meet the
the necessity of societal life.
10. WHAT ROLE DO YOU EXPECT THE TEACHER ASSOCIATIONS TO PLAY ON EDUCATIONAL POLICY?
a. to seek the interest of members
b. to control the behaviour of members
c. ensure that new members perform their duties of which they are paid
d. participate in their activities
e. organizing in-service training for members
||   QUESTION SET 1    ||   QUESTION SET 2  ||  QUESTION SET 3   || QUESTION SET 4   ||
PROMOTION EXAM TRAILS QUIZZES ONLINE >>> PRACTICE NOW
Compiled by Afrane-Okese; K' Wey Gey Hey
Post Publications || Join us on Whatsapp || Post Disclaimer
---
SEND A STORY: Do you have a story for us or need a promotion/advertisement? Submit them via our email [email protected]
DOWNLOAD OUR>>> MOBILE APP
JOIN OUR EDUCATION NEW GROUPS (WHATSAPP)
Join one of our Whatsapp/Telegram Groups for current Ghana Education Service News Updates:
JOIN ONLY ONE... THANKS
TELEGRAM PAGE >>> [JOIN]
Group 1 >>New Group> [JOIN]
Group 6 >>New Group> [JOIN]
Group 3 >>New Group> [JOIN]
TELEGRAM PAGE >>> [JOIN]
Only websites that give us a URL backlink can repost our content on their sites.
---
The information contained in this post is for general information purposes only. The information is provided by GhanaEducation.Org and while we endeavour to keep the information up to date and correct, we make no representations or warranties of any kind, express or implied, about the completeness, accuracy, reliability, suitability or availability with respect to the website or the information, products, services, or related graphics contained on the post for any purpose.
||About Us|| Contact Us
---