GES Promotion Interview: Questions And Answers – Set 4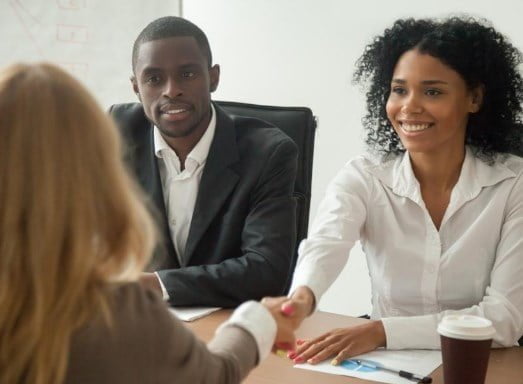 GES Promotion Interview Questions And Answers for those preparing for promotion.
Find below questions and answers…
||   QUESTION SET 1    ||   QUESTION SET 2  ||  QUESTION SET 3   || QUESTION SET 4   ||
PROMOTION EXAM TRAILS QUIZZES ONLINE >>> PRACTICE NOW
32. WHAT ARE MANAGEMENT TOOLS?
They are materials or devices (tools) that bring about effective teaching and learning. Management tools are devices used by heads of institutions (schools) to monitor and evaluate the performance of teaching and learning outcomes. These include:
a. Charts – indicating / showing names, qualifications, ranks and teachers registered numbers. This helps in subject classification at the basic and JHS level. The qualification specifies clearly what the teacher studied at school. The ranks of teachers must be made known to the head to help in assigning of duties like assistant head, etc
b. Classification/Subject allocation chart
c. Time table that ensures judicious and efficient utilization of official contact hours
d. Charts for monitoring/vetting of teaching notes – early submission, late submission and no submission.
e. Attendance register for pupils/students – to monitor pupils/students attendance
f. Teachers' time book – to monitor teachers attendance and punctuality to school
g. Movement book – to monitor the movement of teachers outside the school
h. Suggestion box – to provide feedbacks and suggestions to enable the school administration to improve on its performance.
33. WHAT ARE SCHOOL RECORDS?
School records are books for keeping information on the school. They help to ensure efficient management/administration (running) of the school.
GES Promotion Interview Questions : TYPES OF SCHOOL RECORDS
We have three main types of school records. They are FINANCIAL, ACADEMIC AND
ADMINISTRATIVE (F.A.A) records.
1. FINANCIAL RECORDS
a. Cash book
b. Ledger book
c. Cash analysis book
d. Cash receipt book
e. Cheque book
f. Bank statement
g. S.R.V
h. S.I.V
CASH ANALYSIS BOOK
This deals with incomes and expenditure of the school. It shows entries of income and expenditure under various headings and particular items
CASH RECEIPT BOOK
For receiving fees and monies paid to the school. Such monies should be recorded in the Cash Receipt book.
CASH BOOK
It contains summaries of all cash transactions i.e. cash flow in the school. It talks about income and expenditure but in a summary form.
HONOUR CERTIFICATE
Purchasing / procuring items for a school for which receipts were not issued an honour certificate should be filled / written, signed and stamped stating how much and where the items were bought. It is a form of receipt prepared by the school and used to cover purchases done in the open market where official receipts could not be obtained from the seller or supplier.
2. ACDEMIC RECORDS
a. Curriculum
b. Syllabi/Syllabus
c. School Based Assessment (SBA) or Continuous Assessment
d. Teachers" Notebook
e. Pupils/Students terminal report
f. Time Table etc.
SBA includes; Class test, Project work, Group work, Individual exercises, etc.
3. ADMINISTRATIVE RECORDS
a. LOG BOOK – this book contains the history of the school. Particulars of all teachers both past and present of the school should be in the log book – name, qualification, date of birth, hometown, etc. it shows the dates for reopening and closing of the school. It indicates the number of students present at reopening as well as their sex
e.g. School reopens today 03/09/16 with 10 teachers, 28 boys and 26 girls present.
b. ADMISSION REGISTER – All students admitted into the school should have their names registered with admission numbers assigned to each student. It has columns for names of parents, last school attended, etc.
c. CLASS ATTENDANCE REGISTER – This contains the names of students in
class. It should be marked every school day to identify students are present/absent from the school.
d. STAFF RECORD BOOK – This book contains the particulars of staff eg. Name, qualification, staff number, registered number, etc.
e. STAFF ATTENDANCE BOOK – This is used to check the attendance of teachers. Teachers are to sign the attendance book when they go to school.
f. VISITOR'S BOOK
g. PUNISHMENT BOOK
h. FILES – PTA, SMC, EXAM, REGIONAL OFFICE, METRO EDUCATION OFFICE, DISTRICT EDUCATION OFFICE, DISTRICT/MUNICIPAL/METRO
ASSEMBLIES, NGO, TEACHERS
34. WHAT ARE SCHOOL GATHERINGS? WHAT ARE THEIR BENEFITS/USEFULNESS TO THE STUDENTS?
School gatherings refer to the school population/community coming together for a purpose.
PROMOTION EXAM TRAILS QUIZZES ONLINE >>> PRACTICE NOW
EVENTS/TYPES AND THEIR BENEFITS
1. SCHOOL WORSHIP
a. Relationship/cooperation
b. Morality
c. Virtues
d. Character development
e. Public speaking
2. SCHOOL ASSEMBLY
a. Relationship
b. Public speaking
c. Announcement/information
d. Competition – helps put pupils on their toes
3. CLASSROOM
a. Teaching and learning
b. Acquisition of knowledge
c. Sharing of ideas
d. Acquisition of skills
e. Attitudes
f. Morals
g. Relationship
h. Comp
4. SPORTS
a. Relationship
b. Good team spirit
c. Discipline
d. Respect for rules and regulations
e. Acquisition of vocation and profession
f. Become tolerant

5. CULTURAL COMPETITION

a. Relationship
b. Competition
c. Drama (role play)
d. Profession
e. Tolerance
f. Societal norms

6. DINING HALL

a. Relationship
b. Etiquette (table) manners
c. Sharing
d. Public speaking (announcement)
e. Socialization

7. CLUBS AND SOCIETAL MEETINGS

a. Sharing ideas
b. Improvement upon ones faith
c. Knowledge
d. Cooperation
e. Competition (debate)

8. SCHOOL CLUBS AND DURBARS

a. Complains – talk about events you are pleased with
b. Brainstorming
c. Solving problems
d. Critique
e. Analysis
f. Synthesis
||   QUESTION SET 1    ||   QUESTION SET 2  ||  QUESTION SET 3   || QUESTION SET 4   ||
PROMOTION EXAM TRAILS QUIZZES ONLINE >>> PRACTICE NOW
Compiled by Afrane-Okese; K' Wey Gey Hey
Post Publications || Join us on Whatsapp || Post Disclaimer
---
SEND A STORY: Do you have a story for us or need a promotion/advertisement? Submit them via our email [email protected]
JOIN OUR EDUCATION NEW GROUPS (WHATSAPP)
Join one of our Whatsapp/Telegram Groups for current Ghana Education Service News Updates:
JOIN ONLY ONE... THANKS
Group 7 >>New Group> [JOIN]
Group 6 >>New Group> [JOIN]
Group 1 >>New Group> [JOIN]
Group 2 >>> [JOIN]
TELEGRAM PAGE >>> [JOIN]
Only websites that give us a URL backlink can repost our content on their sites.
---
The information contained in this post is for general information purposes only. The information is provided by GhanaEducation.Org and while we endeavour to keep the information up to date and correct, we make no representations or warranties of any kind, express or implied, about the completeness, accuracy, reliability, suitability or availability with respect to the website or the information, products, services, or related graphics contained on the post for any purpose.
||About Us|| Contact Us
---