Ghana Teacher License, the secret behind and other matters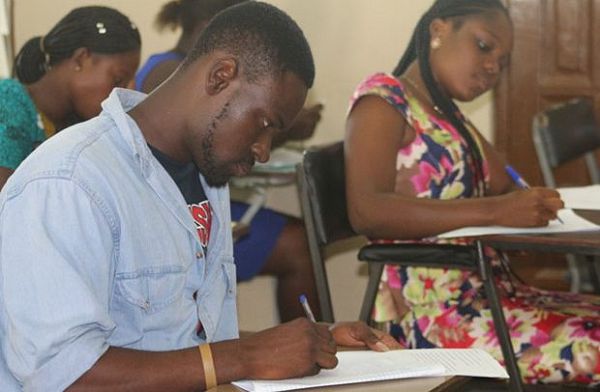 In every profession, one should poses a license before practicing as one. Teaching isn't different so it is very good to introduce the Teacher License in order to bring sanity and respect to the profession.
Ghana Teacher License and the worrying implementation approach
However, the way and manner in which the Ghana Teacher Licensing is being implemented raises a lot of questions and doubts. Let's delve into this;
1. Ghana Teacher Licensure Examination(GTLE)
The 2018 batch of newly trained teachers were asked to sit for three papers, namely, Literacy, Numeracy and Essential Skills. One is supposed to pass all the three papers before getting the temporal license. Essential Skills is good for every person, going to practice as a teacher but the kind of questions asked in Numeracy and Literacy raises concern. Some were trained to teach only French while others were trained to deliver Early Childhood Education. Why will French teachers be forced to answer such questions in Literacy(English) but not in French? And why will Early Childhood Educators and French Teachers be forced to solve such complex questions in Numeracy?
The National Teaching Council(NTC) should reconsider reviewing the Ghana Teacher License and the mode of conducting the exams.
2. Teacher License Renewal
A Licensed Teacher is supposed to renew the license every three years through classroom practices and attending Continuous Professional Development Courses. The teacher is supposed to accumulate the following TCPD( Continuous Professional Development) points, based on the rank for License Renewal;
i. Sen. Supt. 11( Rank 1)- 70 points
ii. Sen. Supt. 1( Rank 2)- 75 points
iii. P/S ( Rank 3)- 80 points
iv. AD 11(Rank 4) – 85 points
V. AD 1 (Rank 5) – 90 points
Vi. DD( Rank 6)- 100 points.
In fact, to accumulate the above points is not easy at all. There are about 21 modules for a teacher to complete before the license renewal. Some educational organization have been accredited by NTC to offer these courses.
I've interacted with some of these organization and they charge over GH₵ 100.00 for a course. The lowest I've heard is GH₵ 65.00. Calculate the amount of money, time, transportation, credit (bundle) etc you'll have to spend for your License renewal.
I've come to a realization that the Teacher Licensing is a very wise/nice way of milking teachers of their meagre salary for some individuals and organizations instead of "the intended professionalization "
What's our crime? Deciding to sacrifice and educate the Ghanaian Child? Which Licensing Process is as cumbersome as the Ghana Teacher Licensing?
Instead of reducing the cost of living(on our meagre salary) and burden on teachers, you're aggravating our situation. How can we do effective teaching with all these?
Read: Educational Administration in Ghana: Lack of leadership as a weakness
In conclusion, I'll like to plead with our Teacher Unions, GNAT, NAGRAT, CCT etc to take this up immediately. Either they give teachers a better Professional Development Allowance ( A percentage of our salary) or make the renewal base on our classroom activities. At least, for once, let's see you acting for the poor, voiceless teacher.
By Selorm K. Gyimah( Brewaniase Local Secretary, GNAT)
#FixTeachersNow