GHANA TELECOM UNIVERSITY COLLEGE CYBER SECURITY COURSES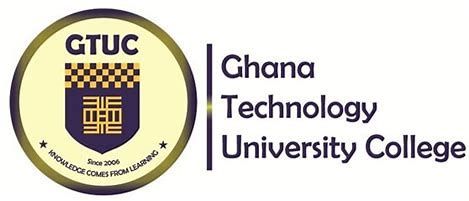 Welcome to an exploration of the Cyber Security courses offered by Ghana Telecom University College (GTUC). In an age where technology plays a pivotal role in virtually every aspect of our lives, the importance of Cyber Security cannot be overstated.
GTUC, as a leading institution of higher learning in Ghana, recognizes this need and has developed a comprehensive range of Cyber Security programs to address the growing demand for skilled professionals in this critical field.
GTUC's Cyber Security courses encompass a spectrum of topics, from network security and digital forensics to ethical hacking and data protection. These programs are designed to equip students with the knowledge, skills, and tools needed to safeguard digital assets, protect sensitive information, and mitigate cybersecurity threats effectively.
With a commitment to academic excellence, GTUC's Cyber Security faculty consists of experts who are at the forefront of cybersecurity research and practice. This ensures that students receive up-to-date and relevant education, preparing them to tackle real-world cybersecurity challenges.
Whether you are a cybersecurity enthusiast looking to embark on a career in this vital field or a professional seeking to enhance your knowledge and skills, GTUC's Cyber Security courses offer a pathway to success in an increasingly digital world. Join us as we delve into the world of Cyber Security at Ghana Telecom University College.
CYBER SECURITY PROGRAMS OFFERED IN GHANA TELECOM UNIVERSITY COLLEGE
Digital Forensics Wireless Network Security
Investigative Accounting and Forensic Auditing
Certificate in Cyber Security and Information Systems Auditing
Digital Marketing and Cyber Security
Ethical Hacking and Network Defense
In conclusion, Ghana Telecom University College's Cyber Security courses stand as a beacon of opportunity in an era defined by digital transformation and evolving cyber threats. These programs not only address the pressing need for cybersecurity expertise but also empower individuals with the tools and knowledge to defend against the ever-growing spectrum of digital risks.
GTUC's commitment to excellence is reflected in its distinguished faculty, cutting-edge resources, and a curriculum that remains at the forefront of cybersecurity advancements. Graduates of these programs emerge not only with a profound understanding of cybersecurity principles but also with practical skills that are highly sought after in today's job market.
ALSO READ: GHANA TELECOM UNIVERSITY COLLEGE SHORT IT & ENGINEERING COURSES
Whether you aspire to become a cybersecurity specialist, enhance your existing career, or simply gain a deeper understanding of this critical field, GTUC's Cyber Security courses offer a valuable educational experience. They open doors to a world of possibilities where you can contribute to the protection of digital ecosystems and stay ahead in the dynamic realm of cybersecurity.
ALSO READ: GHANA TELECOM UNIVERSITY COLLEGE POSTGRADUATE PROGRAMS
Consider GTUC as your partner on this journey towards cybersecurity excellence, where knowledge, skills, and innovation converge to prepare you for the challenges and opportunities that lie ahead in the ever-evolving landscape of digital security. Welcome to the realm of Cyber Security at Ghana Telecom University College.
BOOKMARK GHANAEDUCATION.ORG FOR MORE!