GHANA TELECOM UNIVERSITY COLLEGE POSTGRADUATE PROGRAMS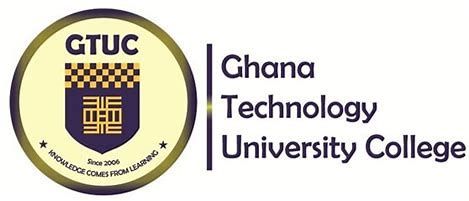 Welcome to an overview of the Postgraduate Programs offered at Ghana Telecom University College (GTUC). As a leading institution of higher education in Ghana, GTUC has established a robust selection of postgraduate programs tailored to meet the evolving needs of today's professionals and scholars.
ALSO READ: 29 Courses at University of Ghana for SHS science students – Ghana Education News
GTUC's Postgraduate Programs encompass a diverse range of fields, from Business Administration and Information Technology to Telecommunications Management and Engineering. These programs are designed to equip individuals with advanced knowledge, skills, and expertise, preparing them for leadership roles in their respective industries.
With a commitment to academic excellence, GTUC's faculty members are experts in their fields, ensuring that students receive top-tier education and mentorship. Moreover, the university's modern facilities and resources provide a conducive environment for research and practical application of knowledge.
ALSO READ: GHANA TELECOM UNIVERSITY COLLEGE SHORT IT & ENGINEERING COURSES – Ghana Education News
Whether you are seeking to enhance your career prospects, delve deeper into your chosen field, or embark on a journey of academic discovery, GTUC's Postgraduate Programs offer a platform for personal and professional growth. Join us on a journey of intellectual exploration as we delve into the diverse and exciting world of postgraduate education at Ghana Telecom University College.
GHANA TELECOM UNIVERSITY COLLEGE POSTGRADUATE PROGRAMS
MBA Finance
MBA Logistics
Oil and Gas Management
MSc. Management Information Systems
MSc Information Technology for Management
MBA International Trade
MSc Business Decision Management
Engineering Project Management
Engineering and Management
Supply Chain Management
In conclusion, Ghana Telecom University College's Postgraduate Programs stand as a testament to the institution's commitment to excellence in higher education. These programs, spanning various disciplines, provide a platform for individuals to further their knowledge, refine their skills, and prepare for leadership roles in today's dynamic and competitive professional landscape.
GTUC's emphasis on academic rigor is exemplified by its distinguished faculty, who bring a wealth of expertise and experience to the classroom. This ensures that students not only receive a solid theoretical foundation but also practical insights that are highly relevant to their chosen fields.
Furthermore, GTUC's investment in state-of-the-art facilities and resources creates an environment conducive to research, innovation, and intellectual exploration.
This empowers postgraduate students to engage in meaningful research projects, collaborate with peers and industry partners, and contribute to advancements in their respective domains.
Whether you are a working professional looking to advance your career, an aspiring academic seeking to deepen your knowledge, or an individual driven by intellectual curiosity, GTUC's Postgraduate Programs offer a pathway to personal and professional growth.
It is a place where academic excellence, innovation, and opportunity converge, providing a solid foundation for success in today's ever-evolving world.
By considering GTUC for your postgraduate studies, you are embarking on a transformative journey that will not only expand your horizons but also equip you with the tools and insights needed to make a meaningful impact in your chosen field. Welcome to the world of possibilities that GTUC's Postgraduate Programs offer.
BOOKMARK GHANAEDUCATION.ORG FOR MORE!