How To Check Your 2023 And 2024 DV Lottery Status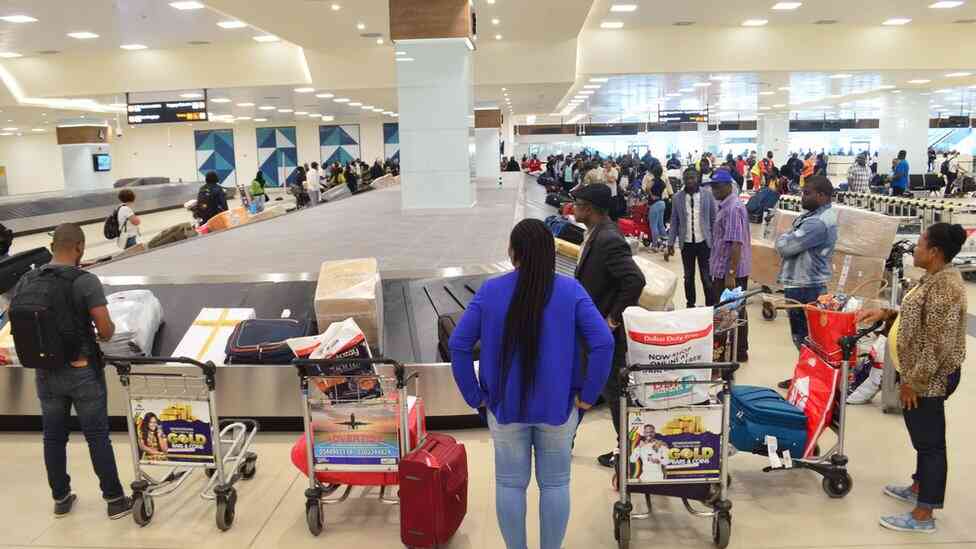 US Embassy in Ghana has released the list of applicants for 2024 visas. The status of all applicants can be found on his or her dashboard on the embassy's website.
HOW TO CHECK YOUR STATUS
Enter your confirmation number
Provide the Last/Family Name that was used on the Electronic Diversity Visa Entry Form, including punctuation
Enter your year of birth
Enter the authentication code(It will be provided on the website)
Click 'Submit'
A new page will open. This page will tell you your status.
NB: According to the embassy, the selection doesn't necessarily mean that applicants have been selected for a visa or an interview
This comes after the US embassy announced an increament in its Visa Fees. Applicants who pay the visa fee before May 30, 2023 and schedule an interview within 365 days of the day payment is made are not affected by this change.  There is no requirement for the interview to actually occur during that 365-day period, applicants must just take the step of scheduling an appointment within 365 days. 
Current Fee
Revised Fee
Visa Fee Services
Non-petition-based nonimmigrant visa
 $160.00
 $185.00
 

H, L, O, P, Q, R nonimmigrant visas

 $190.00
 $205.00
 

E Category nonimmigrant visa

 $205.00
 $315.00
All visa fee payments made on or after October 1, 2022, are valid for 365 days from the date a receipt is issued for payment of the fee.  Applicants must schedule an interview appointment or submit an interview waiver application within 365 days of paying the visa fee.  There is no requirement for the interview to occur during that 365-day period.
READ ALSO: Hidden Facts About Black Sherif You Never Knew
Each year, the Department of State conducts a random selection of Diversity Immigrant Visa (DV) applicants, based on the allocation of available visas in each region and country.
This means that B1/B2 visas for business and tourist travel, F visas for international students, J exchange visitor visas, and other visa classes not requiring a petition will increase from $160 to $185.
On the other hand, petition-based nonimmigrants who fall within (H, L, O, P, Q, and R) categories will pay fees of $205 instead of the previous $190.
According to the US Embassy, the move, which will take effect at all U.S embassies and consulates around the world, was established by the Department of State in Washington, D.C.
Persons who apply before May 30 and schedule an interview within 365 days of the day of payment will, however, not be affected by the change.