It Is Illegal To Collect Monies From Final Year Students For Clearance – GES To Headmasters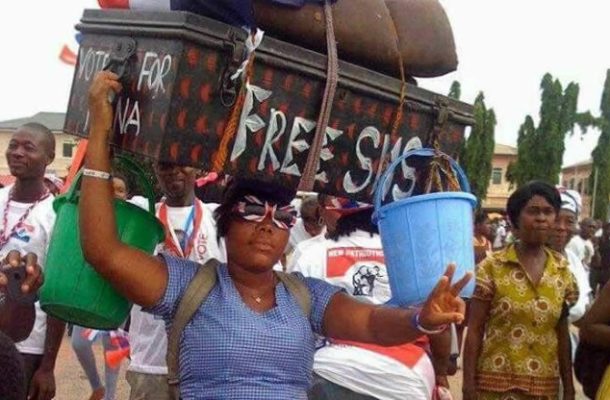 The Ghana Education Service(GES) has served a notice to all headmasters in senior high schools, who are collecting some amounts of monies from final year students for clearance. According to GES, such monies are illegal and unauthorized.
GES added that any school or headmaster who has collected any such fees or monies from their final year students must refund such monies back to the students. Again, the Ghana Education Service added that any headmaster who collect any fees from final year students will be sanctioned
GES also added that the schools should follow their necessary procedure to deal with students who destroyed school properties.
Profile Of Rev Father Anomaa Kodie Yeboah; Age, Education, Songs, Achievements
"It has come to the attention of Management of the Ghana Education
Service (GES) that some heads of Senior High Schools and Senior High Technical Schools (SHS/SHTS) are allegedly collecting unauthorised monies from the final year students for clearance. Management wishes to state that sUch act is illegal and therefore. cautions heads of schools to desist from it and refund any monies collected to the students with immediate effect. Any head of school found to have collected unauthorised monies from final year students before signing their clearance forms will be severely sanctioned. Heads of schools are however, urged to Use the lay down procedures to surcharge students who have destroyed. lost or stolen school properties before clearing them.
By this letter, Regional Directors of Education are kindly requested to communicate this directive to all Heads of SHS/SHTS for strict compliance to ensure smooth administration of schools.
Thank you" letter from GES, signed by Prince Agyemang Duah, Acting Director of Schools and Instructions Division at the Ghana Education Service.
For the past few weeks several final year students have been complaining about the numerous amount of money being collected from them by their schools for clearance. Some schools charge ¢10, ¢20 for clearance. According to GES, such fees are illegal.
Check Out The Reopening Date For Next Term For Basic Schools
SHS final year students will be ending their WASSCE on Tuesday, 26th September, 2023. Some candidates are already done with theirs.