JHS 3 2023/2024 Annual Scheme Of Learning – All Subjects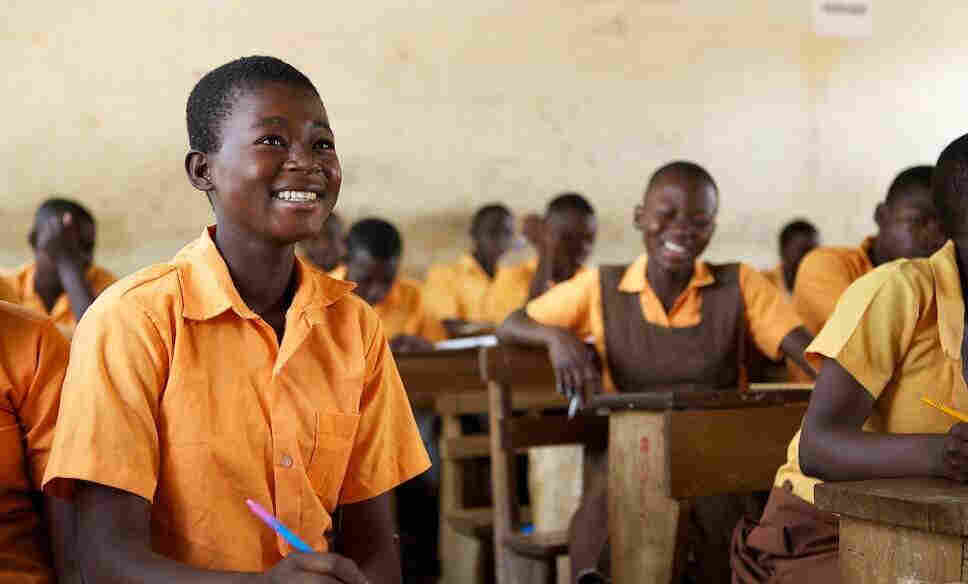 Let's take a look at the scheme of learning for the 2023/2024 academic year for JHS 3. As you already know, a scheme of learning is a document teachers use to structure their subject's teaching, education, and assessment logically and progressively over several sessions.
Per the scheme of learning, teachers are expected to teach concerning the syllabus, guide, and pupil's text.
ICT
| | | | |
| --- | --- | --- | --- |
| WEEKS | FIRST TERM (Sub-Strands) | SECOND TERM (Sub-Strands) | THIRD TERM (Sub-Strands) |
| 1 | Components of Computers and Computer systems | Introduction to Presentation | Internet and Social Media |
| 2 | Components of Computers and Computer systems | Introduction to Presentation | Information Security |
| 3 | Components of Computers and Computer systems | Introduction to Presentation | Information Security |
| 4 | Technology in the community (Communication) | Introduction to Desktop Publishing | Web Technologies |
| 5 | Technology in the community (Communication) | Introduction to Desktop Publishing | Introduction to Programming |
| 6 | Health and Safety in the use of ICT tools | Introduction to Electronic Spreadsheet | Introduction to Programming |
| 7 | Health and Safety in the use of ICT tools | Introduction to Electronic Spreadsheet | Algorithm |
| 8 | Introduction to Word Processing | Introduction to Electronic Spreadsheet | Robotics |
| 9 | Introduction to Word Processing | Introduction to Electronic Spreadsheet | Artificial Intelligence |
| 10 | Introduction to Word Processing | Computer Networks | Artificial Intelligence |
| 11 | REVISION | Computer Networks | REVISION |
| 12 | EXAMINATION | Computer Networks | EXAMINATION |
| 13 | | REVISION | |
| 14 | | EXAMINATION | |
SOCIAL STUDIES
| | | | |
| --- | --- | --- | --- |
| WEEKS | FIRST TERM (Sub-Strands) | SECOND TERM (Sub-Strands) | THIRD TERM (Sub-Strands) |
| 1 | Environmental Issues | Science and Technology | Population |
| 2 | Environmental Issues | Science and Technology | Population |
| 3 | The Family | Science and Technology | Population |
| 4 | The Family | Financial and Investment Issues | Population |
| 5 | The Family | Financial and Investment Issues | Population |
| 6 | Culture and National Identity | The Republics | Peace and Security in our Nation |
| 7 | Culture and National Identity | The Republics | Peace and Security in our Nation |
| 8 | The 1992 Constitution | The Republics | Promoting democracy and Political Stability |
| 9 | The 1992 Constitution | The Republics | Promoting democracy and Political Stability |
| 10 | The 1992 Constitution | The Republics | Promoting democracy and Political Stability |
| 11 | REVISION | Our Natural and Human Resources | REVISION |
| 12 | EXAMINATION | Our Natural and Human Resources | EXAMINATION |
| 13 | | REVISION | |
| 14 | | EXAMINATION | |
WAEC threatens to delay marking of BECE, WASSCE (This is why)
INTEGRATED SCIENCE
WEEKS
FIRST TERM (Sub-Strands)
SECOND TERM (Sub-Strands)
THIRD TERM (Sub-Strands)
1
Materials
Electricity and Electronics
Conversion and Conservation of Energy
2
Materials
Electricity and Electronics
Conversion and Conservation of Energy
3
Earth Sciences
Waste management
Forces and Motion
4
Earth Sciences
Human Health
Forces and Motion
5
Life cycle of organisms
Living Cells
Agricultural tools
6
Life cycle of organisms
Living Cells
Science and Industry
7
The Human body system
Crop Production
Climate change and green economy
8
The Human body system
Crop Production
Climate change and green economy
9
Energy
Animal Production
Understanding the environment
10
Energy
The Solar System
Understanding the environment
11
REVISION
Ecosystem
REVISION
12
EXAMINATION
Farming Systems
EXAMINATION
13
REVISION
14
EXAMINATION
JHS 3 2023/2024 Annual Scheme Of Learning – All Subjects
RME
| | | | |
| --- | --- | --- | --- |
| WEEKS | FIRST TERM (Sub-Strands) | SECOND TERM (Sub-Strands) | THIRD TERM (Sub-Strands) |
| 1 | The Purpose and usefulness of God's creation | Religion and Social Cohesion | Rewards, Punishment and Repentance. |
| 2 | The Purpose and usefulness of God's creation | Religion and Social Cohesion | Rewards, Punishment and Repentance. |
| 3 | The Purpose and usefulness of God's creation | Religion and Social Cohesion | Rewards, Punishment and Repentance. |
| 4 | The Purpose and usefulness of God's creation | Religion and Social Cohesion | Rewards, Punishment and Repentance. |
| 5 | Religious songs and recitations | The Apostles and Caliphs | Rewards, Punishment and Repentance. |
| 6 | Religious songs and recitations | The Apostles and Caliphs | Rewards, Punishment and Repentance. |
| 7 | Religious songs and recitations | The Apostles and Caliphs | Bribery and Corruption |
| 8 | Religious songs and recitations | The Apostles and Caliphs | Bribery and Corruption |
| 9 | Religious songs and recitations | The Apostles and Caliphs | Bribery and Corruption |
| 10 | Religious songs and recitations | The Apostles and Caliphs | Bribery and Corruption |
| 11 | REVISION | The Apostles and Caliphs | REVISION |
| 12 | EXAMINATION | The Apostles and Caliphs | EXAMINATION |
| 13 | | REVISION | |
| 14 | | EXAMINATION | |
MATHEMATICS
| | | | |
| --- | --- | --- | --- |
| WEEKS | FIRST TERM (Sub-Strands) | SECOND TERM (Sub-Strands) | THIRD TERM (Sub-Strands) |
| 1 | Number and numeration system | Numbers: Ratios and Proportion | Position and Transformation |
| 2 | Number and numeration system | Numbers: Ratios and Proportion | Position and Transformation |
| 3 | Number Operations | Numbers: Ratios and Proportion | Data |
| 4 | Number Operations | Algebraic Expressions | Data |
| 5 | Number Operations | Algebraic Expressions | Data |
| 6 | Number Operations | Algebraic Expressions | Chance or Probability |
| 7 | Fractions, decimals and Percentages | Variables and Equations | |
| 8 | Fractions, decimals and Percentages | Variables and Equations | |
| 9 | Patterns and Relations | Shapes and Space | |
| 10 | Patterns and Relations | Shapes and Space | |
| 11 | REVISION | Measurement | REVISION |
| 12 | EXAMINATION | Measurement | EXAMINATION |
| 13 | | REVISION | |
| 14 | | EXAMINATION | |
READ ALSO: Top 5 Most Dangerous Countries In Africa, Check Where Your Country Ranks