John Dramani Mahama Sends A Bold Message To President Akuffo.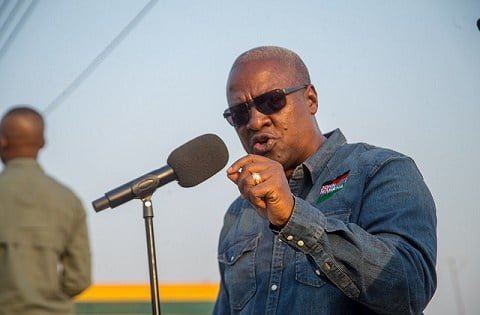 John Dramani Mahama Sends A Bold Message To President Akuffo.
His Excellency John Dramani Mahama has finally spoken about some incidence which occurred in 2020 during the elections. Recall the event, innocent souls were killed and culprit were expected to have not been given the desire treatment from the various agencies responsible for investigations.
John Dramani Mahama laments bitterly about the bad Governance under his excellency Nana Addo Dankwah Akuffo Addo and his Vice President Dr. Mahamdu Bawumia. Former president His Excellency John Dramani Bawumia again spoke about the terrible economy under His Excellency Nana Addo Dankwah Akuffo Addo and his Government. Day in and out there is rapid increase in goods and services. Ghanaians are suffering to get daily meals. We are in a true and typical economic crisis that the New Patriotic Party NPP and Nana Addo Dankwah Akuffo Addo do not want to agree.
This is not far from the fact that, the members of parliament on the side of the National Democratic Congress demanded for the removal of Honorable Ken Ofori Atta from Office as the Finance Minister of our mother land.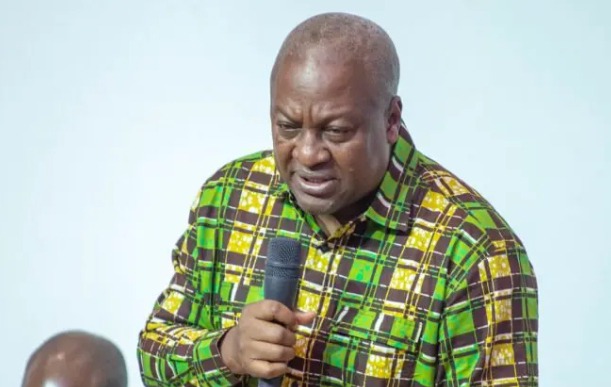 Former President Mahama's Message To Nana Addo and His Officials About The Killing Of Innocent Souls Combined With Economic Hardship In The Country.
Two years ago, for the first time in the history of our country, a President and Government unleashed armed men who brutally killed eight (8) innocent Ghanaians including a child during voting and results collation.
In the last six years, Ghanaians have witnessed a reckless government that has taken a wrecking ball to our economy, leaving it in a very sorry state, rivalling some of the worst economies in the world.
Our dear beloved nation, Ghana, is in a worst state today than at any time in the history of the 4th Republic — high levels of corruption, hardships due to bad economic and financial policies, a hungry and angry people, loss of investments, no credible reforms etc.
But we are a strong people. We are creative and innovative. The Ghanaian does not give up and we won't give up.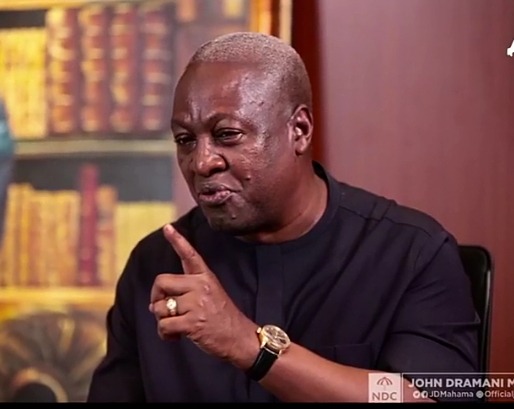 On behalf of the National Democratic Congress (NDC), myself as the 2020 Presidential Candidate, I want to thank all Ghanaians who two years ago sacrificed their time and went to the polls to vote for NDC's Parliamentary candidates and me.
I also commend all Ghanaians who participated in the election exercise for their help in consolidating our democracy.
I, once again, extend our sympathies to the families of all who lost their lives and to the victims of all forms of violence perpetrated by the insensitive Nana Akufo-Addo administration.
The NDC has pledged that it will investigate these state-sponsored atrocities and apply sanctions to those found culpable. We will provide appropriate compensation for those who have lost lives and limbs.
The pending debt operation by the Government is set to worsen the plight of the local private sector. While details have not been made known, Government's unilateral offer to pay zero interest in 2023 and a suppressed interest of between 5 and 10 percent will further worsen the situation of the private sector.
A worst-case scenario is the contemplated compulsory extension of maturities on Government bonds and the haircut investors will have to take if they decide to cash out because they can't wait that long. People have lost value on their investments and could potentially lose even more.
~ 13th Graduation Ceremony of the Accra Business School.
Mahama's Message To Farmers
I celebrate all farmers on this auspicious occasion for their priceless efforts that feed us and keep our industries running.
With Ghana's economy at the brink of collapse, as proven by Rating Agencies through their unending downgrades, and the hardship it has brought to many homes, this is the time for the government to begin to take farmers and farming-related businesses seriously.
This is the surest way we can reduce imports, strengthen the struggling cedi and save Ghana's economy.
I urge the government to prioritize agribusiness and support with favorable financing for farmers and all actors in the agricultural value chain.
A member of the Gonja ethnic group in the Savanna region of Ghana, Mahama hails from Bole in the Savanna Region. Mahama was born in the Damango Daboya Constutuency the of Northern region into a political tradition dating back to the country's First Republic of Ghana First Republic. His father, Emmanuel Adama Mahama, a wealthy rice Farmer and teacher, was the first member of Parliament for the West Conja constituency and the first Regional Commissioner of theNorthen Region during the first Republic under Ghana's first president, Osagyefo Dr. Kwame Nkrumah. Mahama's father also served as a senior presidential advisor during Ghana's Third Republic under Hilla Limann who was overthrown in 1981 by Jerry John Rawlings.
Mahama had his primary education at the Accra Newtown Experimental School (ANT1) before going to boarding school at Achiomata Primary School. He completed secondary school at Ghana Secondary School in the Northern part of Ghana called Tamale. He proceeded to the University of Ghana Legon, receiving a bachelor's degree in history in 1981 and a postgraduate diploma in communication studies in 1986. As a student, he was a member of Commonwealth Hall Legon. He also studied at the Institute of Social Sciences in Moscow in the Soviet Union, specializing in social psychology; he obtained a postgraduate degree in 1988.
Early career of John Dramani Mahama
After completing his undergraduate education, Mahama taught history at the Senior secondary School level for a few years. Upon his return to Ghana after studying in Moscow he worked as the Information, Culture and Research Officer at the Embassy of Japan in Accra between 1991 and 1995. From there he moved to the anti-poverty non-governmental organization (NGO) plan international's hana Country Office, where he worked as International Relations, Sponsorship Communication,s and Grants Manager between 1995 and 1996.  1993, he participated in a professional training course for Overseas Public Relations Staff, organized by the Japanese Ministry of Foreign Affairs in Tokyo. He also participated in a management development course organized by Plan International, (RESA) in Nairobi.