Joining the US Military: A Guide for Africans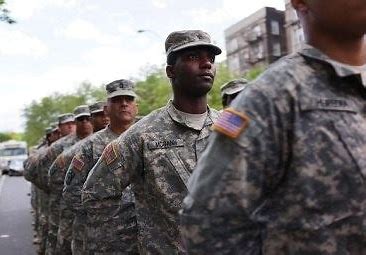 The US military offers a great career path for Africans who are interested in serving their country and gaining valuable skills and experience. If you or someone you know is interested in joining the US military, here's how to get started.
To join the US military, you must meet certain requirements;
Be a legal resident or citizen of the United States

Have a high school diploma or equivalent.

Be in good health and physical condition.

Be between the ages of 17 and 39.
The enlistment process for the US military involves several steps:
Meet with a recruiter: The first step to enlisting in the US military is to meet with a recruiter. You can find a recruiter in your area by visiting the official US Army website or by asking for a referral from someone you know who is already serving in the military.
Take the ASVAB: The Armed Services Vocational Aptitude Battery (ASVAB) is a test that measures your knowledge in various areas, including math, science, and language. The score you receive on the ASVAB will determine which career paths are open to you within the military.
Use ASVAB online resources to:
Find out where to take the test.
Get tips for taking the test.
See sample questions from the 10 sections.
Understand ASVAB scores.
Complete a physical exam: To ensure that you are physically fit to serve in the military, you will need to take a physical exam. This exam will include a medical history review, blood tests, and a physical
Citizenship and residency
non-citizens can join the military. If you are not a U.S. citizen, you must:
Speak, read, and write English fluently.
Have a U.S. Permanent Resident Card (Green Card)
Note: You cannot join the military to enter the U.S. or to get a visa.
Age limits
Each branch of the military has age limits to enlist in active duty:
Air Force: 17 – 39
Coast Guard: 17 – 31
Marine Corps: 17 – 28
Navy: 17 – 39
Army: 17 – 35
Space Force: 17 – 39
The age limits are different if you join as an officer or join the Guard or Reserve.
Joining the US military as an African requires meeting certain requirements, completing a series of tests and evaluations, and choosing a career path that matches your skills and interests. If you're interested in serving your country and gaining valuable skills and experience, contact a recruiter and get started on your journey today.
ALSO READ: KNUST Agric and Natural Resource Courses and their Career Opportunities
BOOKMARK GHANAEDUCATION.ORG FOR MORE!