KNUST Agric and Natural Resource Courses and their Career Opportunities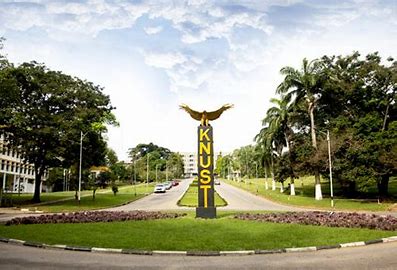 Today, we here will share with you the List of agriculture and natural resource courses available for individuals who want to study at KNUST and some of their career prospects. Take your time and go through the list thoroughly.
Which Agricultural Courses are offered at KNUST and what are some of their Career Opportunities?
1. Agricultural Scientist
2. Farm Manager
3. Agricultural Consultant
4. Agricultural Engineer
BSc. Agricultural Biotechnology
1. Biotechnologist in Agricultural Research
2. Crop Breeder
3. Biotechnology Product Development Scientist
4. Quality Assurance Manager in Agricultural Biotechnology
5. Biotechnology Regulatory Affairs Specialist
BSc. Agribusiness Management
1. Agribusiness Manager
2. Agricultural Marketing Specialist
3. Supply Chain Manager in Agribusiness
4. Farm Management Consultant
BSc. Landscape Design and Management
1. Landscape Architect
2. Landscape Project Manager
3. Horticulture Specialist
4. Urban Planner
ALSO READ: KNUST Education Courses: 30 Career Options Unveiled
BOOKMARK GHANAEDUCATION.ORG FOR MORE!