Kennedy Agyapong's 10 Major Contributions To The Health Sector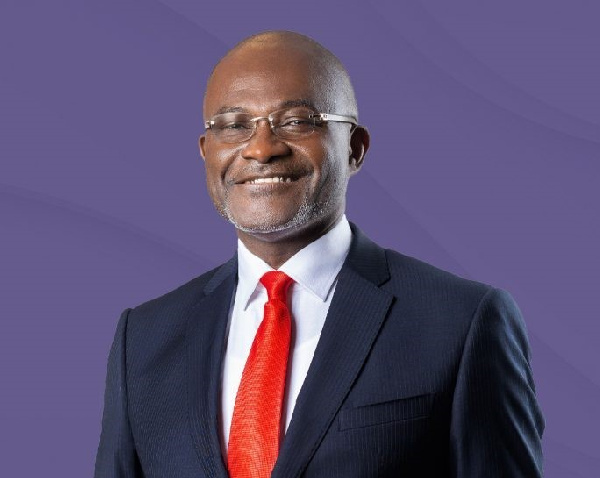 Let's take a look at the ten(10) major contributions made by Honorable Kennedy Agyapong, NPP flag bearer hopeful to the health sector.
Building a US$6M cardiothoracic
centre for the 37 military hospital.
He paid additional $100,000 to train
Hospital staff on how to efficiently
deliver health care at the cardio-center
He was the first politician to contribute to the COVID-19 fight in Ghana. He spent Us$IM for the fight against covid-]9
Donated 200 beds to the government of Ghana towards the fight against covid-19, this donation was made at the time Ghana health service was in need of beds to treat
covid -19 patient.
Donated 100,000 pieces of face-masks, 100,000 hand gloves, 10,000 hand sanitizer to the ministry of health to fight covid – 19.
He Donated $145,000 to the Oncology department at the komfo Anokye teaching Hospital to repair their radiotherapy machine and provided additional beds to the department for cancer patients.
He donated a 1,000KVA Generator to the Tamale Teaching Hospital in 2012 to solve the erratic power situation (Demosor)
Donated Ghc120,000 ($15,00o Equivalent) to Assin Fosu Roman Catholic Hospital to help mothers pay for their new born babies after labor. This amount settled the bills of over 600 new born babies
Donated Gh¢100,000 to the Agogo
Hospital in the Ashanti Region to
improve some facilities at the hospital
He paid Ghcl50,000 for Assinman
Nursing and Midwifery, Continuation of Obiri Yeboah Classroom Block and Saint Francis Hospital.
Kennedy Agyapong's 10 Major Contributions To The Health Sector
The Member of Parliament for Assin Central and New Patriotic Party (NPP) flagbearer hopeful, will contest for the flagbearership slot along with three other contenders including Vice President Mahamudu Bawumia, Dr Afriyie Akoto and Addai-Nimoh.
The NPP has slated November 4, 2023, to elect a successor to president Nana Addo Dankwa Akufo-Addo as leader of the party.
Currently, although the New Patriotic Party (NPP) went into the Special Delegates Conference with a hope of deciding the final 5 people to go into the November 4 congress, it has been left with only 4 candidates.
The four: Dr. Mahamudu Bawumia, Vice President of Ghana; Kennedy Agyapong, Member of Parliament for Assin Central; Dr. Owusu Afriyie Akoto, former Minister of Food and Agriculture; and Francis Addai-Nimoh, former MP for Ashanti Mampong; barring any more surprises, will be on the ballots for the elections of November that will decide who becomes the flagbearer of the ruling party.
That candidate will lead the NPP into the 2024 general elections as its presidential candidate.