Kevin Taylor Shares Image Of His Biological Father For The First Time – Check Out His Profile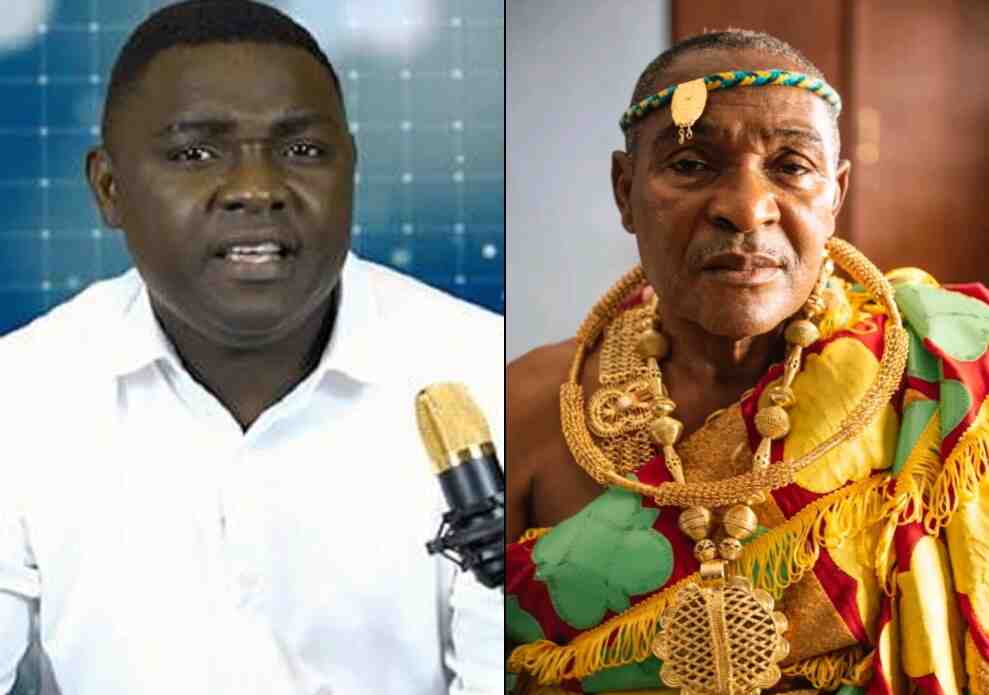 Kevin Ekow Baidoo Taylor has shared an image of his biological father for the first time on the internet. Kevin Taylor, who likes to keep his family matters secret revealed on Wednesday the name of his father and showed his picture.
About Kevin Taylor's Father.
According to Kevin Taylor, the name of his father is Okakabin Andoh X. He is the paramount chief of Abura-Asebu-Kwamankese.
"This one de3 let me help this is my father's picture and his name is Okakabin Andoh X
Please put his picture up on your show and mention his name keke please keke and insult him I beg. Then we will see who is a royal in Ghana and who is a slave. 😂😂😂😂 If you can't do that then masa you a waste of sp3rm.😂" he said.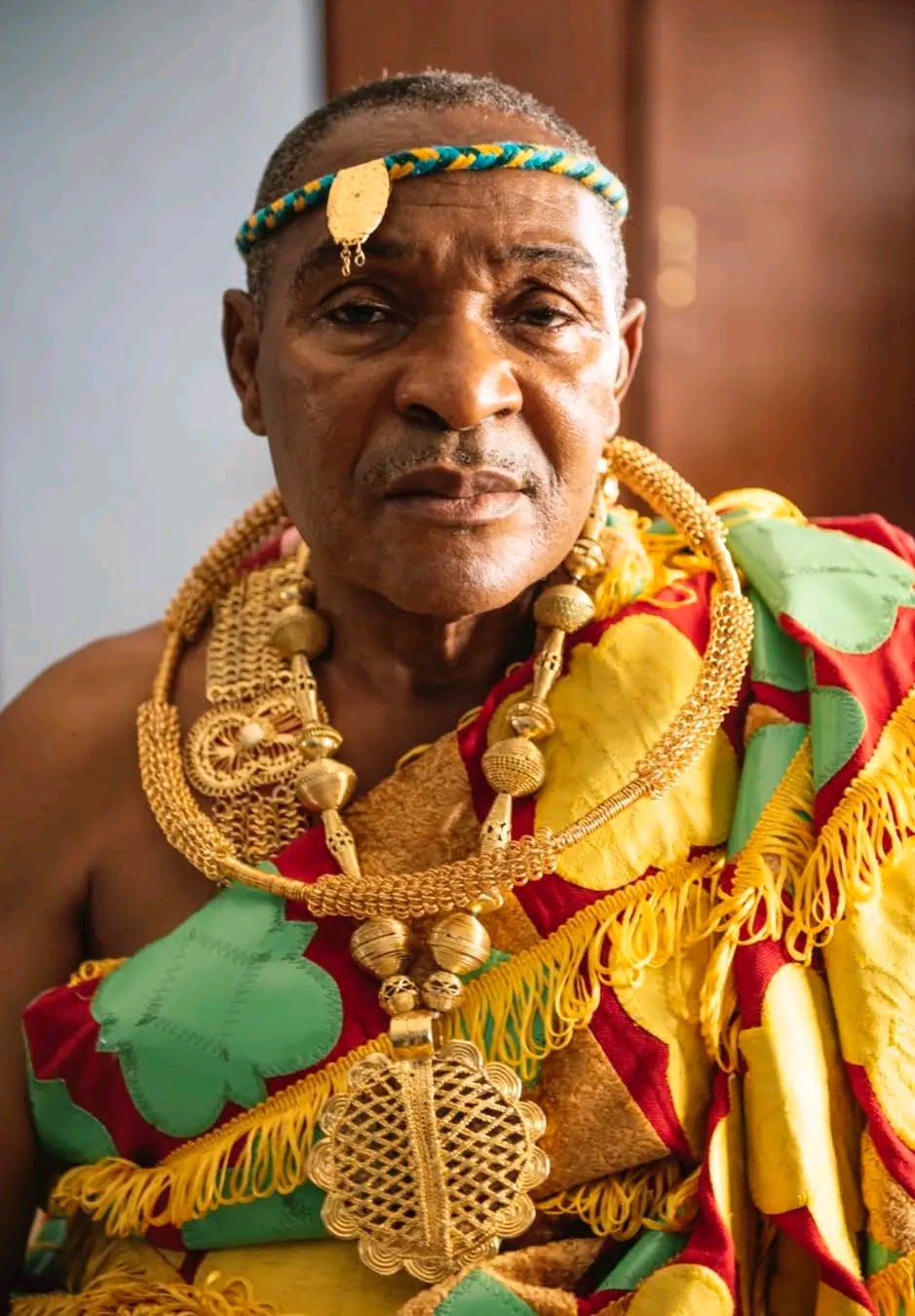 Kevin Taylor is a Ghanaian US-based broadcast journalist with experience in radio and television broadcasting. He is the founder of Loud Silence Media, a production company that focuses on human issues for both local and international viewership
He is the host of With All Due Respect – a show published on mainly Facebook and Youtube that has a huge following and is making impacts on the political arena in Ghana.
Kevin Taylor Biography; Age, Wife, Children, Education, Net Worth
Date of Birth
2nd September.
Kevin Ekow Taylor Full Name
He was born Kevin Ekow Baidoo but he is widely known as Kevin Ekow Taylor
Wife
Mrs Taylor. Her full name is currently unavailable.
Children
Kevin Taylor is blessed with two children.
Kevin Ekow Taylor Parents
He was born to Okakaben Nana Ayidan Andoh, who is the paramount chief of Abura-Asebu-Kwamankese. Little or no information is known of his mother
Career
Kevin is the host of "With All Due Respect" ;a show published mainly on Facebook and Youtube and has a huge following in the country. Kevin Taylor uses the show to expose series of corruption cases in the country focusing mainly on public sector corruption.
He claims he has a responsibility to the state of Ghana to expose all elements of corruption especially government official and members of the ruling New Patriotic Party whose actions and inaction threatens the development of Ghana
He has received a lot of backlash from wealthy Ghanaians over the course of his career. One Mr. Kennedy Ohene Agyapong, a very wealthy business man who is the incumbent Member of Parliament for Assin Central descended heavily on Taylor, insulting the mother and father.
It was followed by allegations that Kevin is being paid by former President John Mahama to destroy the ruling NPP. This forced the journalist to tell Ghanaians the genesis of his journalistic journey from 2012 to 2016 when President John Mahama was in power. Kevin released videos to show how he made the former President John Mahama very unpopular during his tenure of office.
Net Worth
Kevin Taylor is estimated to worth over $1 million