Reasons why IMF's $3 billion will not positively impact Ghana's Economy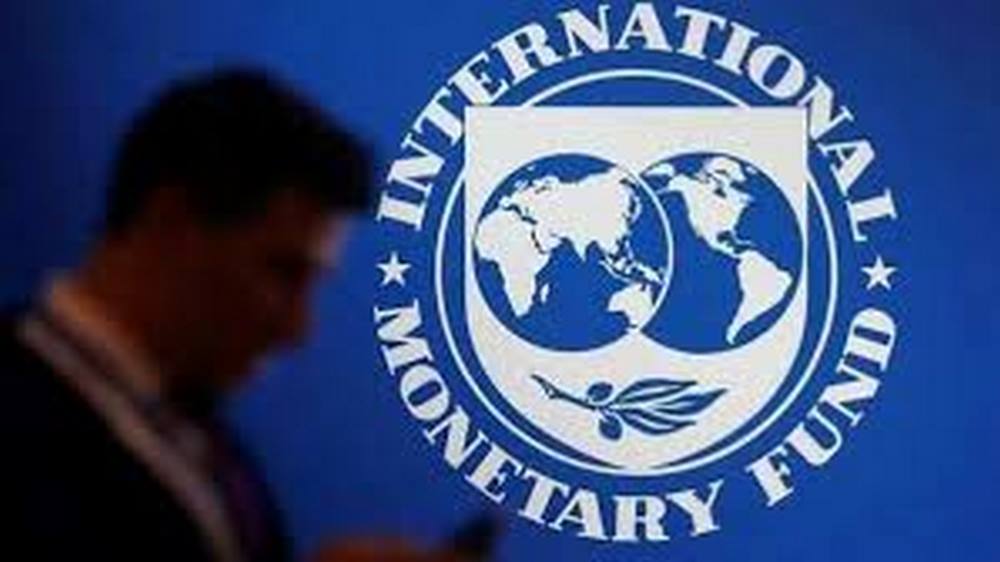 For the easy-go-lucky politicians who think the IMF bail out is the magic that will transform the Ghanaian economy and make the Cedi strong, it is time for them to do deep thinking as far as the several factors working against the economy and the local currency are concerned.
The International Monetary Fund (IMF) has provided financial assistance of $600 million out of the $3 billion expected. With this Ghana's economic crises which have been blamed on Covid-19 and the Russian Ukraine war by a group of political actors who refuse to own up for the mismanagement of the Ghanaian economy, wild non-strategic spending and borrowing among others.
Although the bailouts or loan program have been approved for Ghana by the IMF, and it has been designed to stabilize economies and restore growth, Ghana as a country may still struggle with its weak economy and weak currency even after receiving IMF support.
There are several reasons why the IMF's $ billion will not positively impact Ghana's Economy and Currency unless the political actors who have refused to take advice swallow their pride and do what is necessary.
Structural Issues:
Ghanaians economic woes, apart from being orchestrated by its political actors, it also faces with deep-rooted structural problems within. These issues include inadequate infrastructure, limited diversification, weak governance, corruption, and insufficient human capital development. These structural weaknesses can hinder economic growth and make it difficult for Ghana to fully benefit from the IMF program.
Limited Implementation Capacity:
Implementation capacity refers to a Ghana's ability to effectively implement economic reforms and policies. Currently, the leadership of Ghana have proven that they are good at mismanaging the economy than building it up.
The leadership lacks the needed administrative capacity and institutional frameworks necessary for effective policy implementation.
This can result in a gap between the policies recommended by the IMF and the actual implementation on the ground.
Weak implementation can undermine the intended impact of IMF programs and hinder economic recovery, and do not lose sight of the fact that China will take over Ghanaians natural resources as revenue proceeds from electricity if Ghana defaults in her loan repayment while under the IMF programme. This is very tricky.
External Factors:
The economic performance of Ghana is largely influenced by external factors beyond its control. Ghana, for instance, may face challenges such as unfavourable global economic conditions, fluctuations in commodity prices (which many African economies heavily rely on), and limited access to global markets due to trade barriers. These external factors can undermine the effectiveness of this current IMF program and contribute to ongoing economic weakness.
Debt Burden:
The debt burden of Ghana can weigh heavily on the economy, even after the $3 billion IMF bailout. Ghana has already accumulated high levels of debt. Again, a greater portion of our resources as a country is used to service these debts. This will directly limit Ghana's ability to invest in urgent development projects to stimulate economic growth of the country.
Excessive debt levels like the current one Ghana is suffocating under can trap the country into a cycle of borrowing. This will further make it challenging for any government of Ghana to break free from a weak economic and currency situation which the country has been battling with under the NPP led government.
It is important to note that while the IMF provides financial assistance, it cannot single-handedly solve all the economic challenges facing Ghana.
READ:IMF calls for Free SHS "Review": Will NPP appraise or critique or do a "Senseless" Review
The responsibility for long-term economic growth and stability lies with the country itself. The leadership of the country has shown less leadership and more of flamboyant, wasteful management of the resource of the state and has plunged the country into an infamous debt restructuring with internal and external investors.
Ghana needs a better and more efficient government, institutions, and citizens if she will be able to manage the current economic headaches.
To overcome ongoing economic weaknesses, countries need to address structural issues, enhance governance and institutional capacity, diversify their economies, promote investment, and implement sound economic policies consistently over the long term.
The IMF can provide guidance and support, but sustained efforts and commitment from the country are crucial for achieving economic stability and prosperity.
Source: Wisdom HAMMOND