KNUST Bioscience Courses & Career Options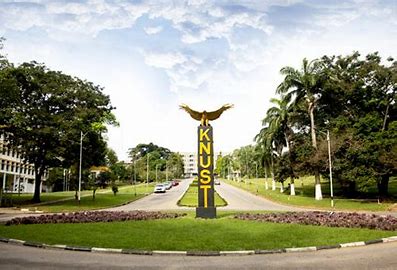 Today, we here will share with you the List of Biosciences courses available at KNUST and Some 30 Prospective Career Options one can choose from after completion.
Take your time and go through the list thoroughly.
All Biosciences Courses offered at KNUST
BSc. Biochemistry
BSc. Food Science and Technology
Doctor of Optometry
BSc. Biological Science
BSc. Environmental Science
BSc. Environmental Science
(Obuasi Campus)
Here are 20 career options in the field of biosciences:
1. Biomedical Scientist: Conduct research and analysis on diseases, genetics, and medical treatments.
2. Microbiologist: Study microorganisms such as bacteria, viruses, and fungi.
3. Geneticist: Research and study genes, heredity, and genetic variations.
4. Biochemist: Study the chemical processes and substances in living organisms.
5. Biotechnologist: Apply biological knowledge to develop new technologies and products.
6. Pharmacologist: Study the effects and interactions of drugs on living organisms.
7. Immunologist: Research the immune system and develop treatments for diseases.
8. Molecular Biologist: Study the structure and function of molecules within cells.
9. Environmental Scientist: Investigate the impact of human activity on the environment and develop sustainable solutions.
10. Plant Scientist: Research plant biology, genetics, and agricultural practices.
11. Wildlife Biologist: Study and manage wildlife populations and habitats.
12. Conservation Scientist: Work to protect and preserve natural resources and ecosystems.
13. Forensic Scientist: Analyze evidence to assist in criminal investigations.
14. Food Scientist: Develop and improve food products, ensuring safety and quality.
15. Biomedical Engineer: Apply engineering principles to design and develop medical devices and equipment.
16. Bioinformatics Specialist: Use computational tools and techniques to analyze biological data.
17. Ecologist: Study the relationships between organisms and their environment.
18. Pharmaceutical Sales Representative: Promote and sell pharmaceutical products to healthcare professionals.
19. Toxicologist: Study the effects of toxins and chemicals on living organisms.
20. Clinical Research Associate: Oversee and monitor clinical trials and research studies.
These are just a few examples of the wide range of career opportunities available in the field of biosciences. The biosciences industry offers diverse and rewarding paths for individuals interested in understanding and improving living organisms and their environments.
ALSO READ: KNUST Engineering Courses & Career Options
BOOKMARK GHANAEDUCATION.ORG FOR MORE!