KNUST Education Courses: 30 Career Options Unveiled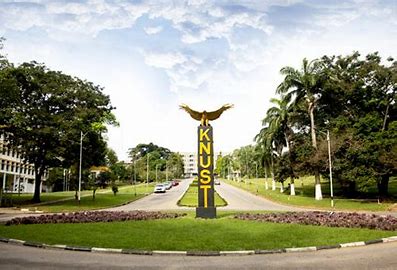 Today, we here will share with you the List of education courses available at KNUST and their 30 career options. Take your time and go through the list thoroughly.
All education courses offered at KNUST
Below is a full list of education courses offered at KNUST.
B.Ed. Junior High School Education in;
Mathematics
Science
Visual Arts
Geography
ICT
Agricultural Science
History
30 career options for individuals who have completed a B.Ed. Junior High School Education program with specializations in Mathematics, Science, ICT, Agricultural Science, History, Visual Arts, and Geography, along with brief explanations of each:
Mathematics:
1. **Mathematics Educator:** Teach junior high school students math concepts and skills.
2. **Curriculum Designer:** Create math curricula and educational materials.
3. **Education Consultant:** Offer math education expertise to schools and institutions.
4. **Math Researcher:** Conduct research in math education, advancing teaching methods.
5. **Math Tutor:** Provide personalized math instruction for students needing extra support or enrichment.
Science:
6. **Science Teacher:** Educate students in various sciences and promote scientific thinking.
7. **Lab Technician:** Assist in labs, conduct experiments, and aid science teachers.
8. **Environmental Educator:** Teach about environmental issues and sustainability.
9. **Science Writer:** Develop science-focused educational materials.
10. **Science Outreach Coordinator:** Organize science events and engage the community.
ICT:
11. **ICT Educator:** Teach computer literacy, coding, and digital skills.
12. **Tech Integration Specialist:** Support teachers in tech integration.
13. **EdTech Consultant:** Advise on educational tech use.
14. **E-Learning Developer:** Create digital educational resources.
15. **IT Support Specialist:** Assist with tech tools.
Agricultural Science:
16. **Agricultural Science Instructor:** Teach agriculture and sustainable practices.
17. **Extension Officer:** Support farmers and promote modern techniques.
18. **Ag Researcher:** Study crop and livestock management.
19. **Agribusiness Manager:** Oversee agricultural operations.
20. **Ag Consultant:** Provide agricultural expertise.
History:
21. **History Educator:** Teach historical events and critical thinking.
22. **Archivist:** Manage historical documents and artifacts.
23. **Museum Educator:** Create museum programs.
24. **Historical Researcher:** Conduct historical research.
25. **Heritage Officer:** Preserve cultural heritage.
Visual Arts:
26. **Art Instructor:** Teach art techniques and history.
27. **Gallery Curator:** Manage art exhibitions.
28. **Art Therapist:** Use art for therapy.
29. **Art Director:** Oversee artistic direction.
30. **Freelance Artist:** Independent artist or gallery-based.
Diverse career options await B.Ed. Junior High School Education graduates.
The field of education offers a range of fulfilling roles that allow individuals to make a positive impact on students' lives while utilizing their subject expertise and passion for teaching.
ALSO READ: Career Paths for KNUST Media Studies Grads
BOOKMARK GHANAEDUCATION.ORG FOR MORE!