KNUST Healthcare & Medical Science Courses and Career Paths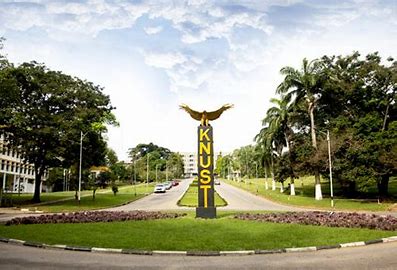 Today, we here will share with you the List of All Healthcare and Medical Science Courses (Medicine, Veterinary, Dentistry, Public health and Pharmaceutical) Offered At KNUST.
Health Science Courses offered at KNUST
BSc. Nursing
BSc. Nursing (Obuasi Campus)
BSc. Physiotherapy and Sports
Science
Nursing (Emergency Option for Practicing Nurses Only)
BSc. Midwifery (Females only)
BSc. Medical Imaging
BSc. Medical Laboratory Science
BSc. Medical Laboratory Science
(Obuasi Campus)
BSc. Midwifery (Females practicing
Midwives only) (Sandwich)
BSc. Midwifery (Obuasi Campus)
KNUST Pharmacy and Pharmaceutical Courses
Bachelor of Herbal Medicine (BHM)
Doctor of Pharmacy (Pharm D)
Doctor of Pharmacy (Pharm D) – 2
years Top-Up (Practicing Pharmacists
only)
Medicine and Dentistry Courses
Human Biology (Medicine) (MBChB)
Bachelor of Dental Surgery (BDS)
(Fee-paying only)
BSc. Physician Assistantship
KNUST Veterinary courses
Doctor of Veterinary Medicine
(DVM)
BSc. Disability and Rehabilitation
Studies
KNUST Public Health Courses
BSc. Disability and Rehabilitation
20 CAREER OPTIONS YOU CAN CHOOSE FROM AFTER GRADUATING AS A HEALTHCARE OR MEDICAL SCIENCE STUDENT
1. Medical Specialist: Highly specialized doctors who diagnose and treat specific medical conditions.
2. Surgeon: Perform surgical procedures to treat injuries, diseases, or deformities.
3. Anesthesiologist: Administer anesthesia to patients during surgeries or medical procedures.
4. Radiologist: Interpret and analyze medical images, such as X-rays and MRIs.
5. Orthodontist: Specialize in diagnosing and treating dental and facial irregularities, particularly related to teeth alignment.
6. Dermatologist: Diagnose and treat conditions related to the skin, hair, and nails.
7. Psychiatrist: Assess and treat mental illnesses and disorders.
8. Pediatrician: Focus on the health and medical care of infants, children, and adolescents.
9. Gynecologist/Obstetrician: Specialize in women's reproductive health, pregnancy, and childbirth.
10. Urologist: Diagnose and treat disorders related to the urinary tract and male reproductive system.
11. Ophthalmologist: Diagnose and treat eye diseases and perform eye surgeries.
12. Dentist (specialized fields): Specialize in various dental treatments such as orthodontics, periodontics, endodontics, etc.
13. Pharmacist (specialized fields): Dispense medications, provide pharmaceutical care, and may specialize in areas like clinical pharmacy or research.
14. Veterinarian (specialized fields): Provide medical care for animals, may specialize in specific animal species or areas like veterinary surgery or oncology.
15. Clinical Researcher: Conduct research studies to improve medical treatments and patient care.
16. Medical Scientist: Conduct scientific research to understand diseases, develop treatments, and improve healthcare.
17. Biomedical Engineer: Apply engineering principles to design and develop medical devices and equipment.
18. Nurse Anesthetist: Administer anesthesia and provide care to patients during surgical procedures.
19. Physician Assistant: Work under the supervision of doctors to provide medical care to patients.
20. Nurse Practitioner: Provide advanced nursing care, diagnose and treat medical conditions.
These explanations provide a brief overview of each job, but it's important to note that the roles and responsibilities may vary depending on factors such as specialization and work settings.
ALSO READ: KNUST Physical & Computational Science Courses and Careers
BOOKMARK GHANAEDUCATION.ORG FOR MORE!