KNUST Physical & Computational Science Courses and Careers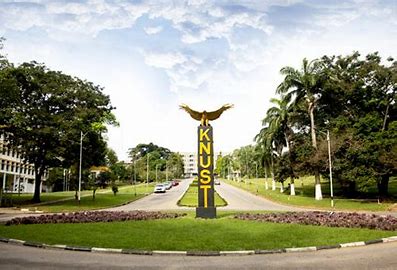 Today, we here will share with you the List of all Physical and Computational Science courses offered at KNUST. Take your time and go through the list thoroughly.
Full list of Physical and Computational Science courses offered at KNUST 2023
Below is a Full list of Physical and Computational Science courses offered at KNUST.
BSc. Chemistry
BSc. Mathematics
BSc. Meteorology and Climate
Science
BSc. Physics
BSc. Computer Science
BSc. Statistics
BSc. Actuarial Science
Here are 20 physical and computational science jobs along with a brief explanation of each:
1. Research Scientist: Conduct scientific research in a specific field and contribute to advancements in knowledge.
2. Data Scientist: Analyze and interpret complex data sets to extract insights and make data-driven decisions.
3. Astrophysicist: Study celestial objects and phenomena to understand the universe's structure and evolution.
4. Materials Scientist: Investigate the properties and behavior of various materials for practical applications.
5. Biophysicist: Apply principles of physics to study biological systems and processes.
6. Nanotechnologist: Work with materials and devices on a nanoscale to develop innovative technologies.
7. Geophysicist: Study the physical properties and processes of the Earth and its subsurface.
8. Seismologist: Analyze seismic activity to study earthquakes and Earth's internal structure.
9. Computational Physicist: Use computer simulations and numerical methods to solve complex physics problems.
10. Quantum Physicist: Study quantum mechanics and explore applications in quantum computing and technology.
11. Mathematical Physicist: Apply mathematical methods to understand and model physical phenomena.
12. Particle Physicist: Investigate the fundamental particles and forces that make up the universe.
13. Fluid Dynamics Engineer: Study the behavior and movement of fluids to optimize processes and designs.
14. Energy Analyst: Analyze energy consumption patterns and develop strategies for energy efficiency.
15. Climate Scientist: Study climate patterns and change to understand its impacts and develop mitigation strategies.
16. Environmental Scientist: Investigate environmental issues and develop solutions for conservation and sustainability.
17. Forensic Scientist: Apply scientific techniques to analyze evidence in criminal investigations.
18. Biomedical Engineer: Design and develop medical devices and technologies for healthcare applications.
19. Computational Chemist: Use computer simulations and modeling to study chemical reactions and properties.
20. Atmospheric Scientist: Study the Earth's atmosphere, weather patterns, and climate change.
These are just a few examples of the wide range of careers available in physical and computational sciences. The specific roles and responsibilities may vary depending on the organization and industry.
ALSO READ: KNUST Humanities & Social Science Courses and it`s Career Paths
BOOKMARK GHANAEDUCATION.ORG FOR MORE!