KNUST Humanities & Social Science Courses and it`s Career Paths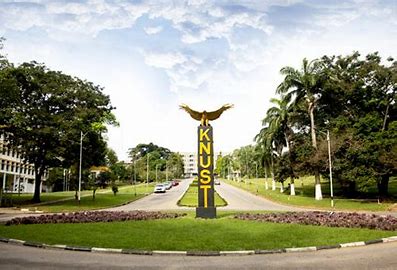 Today, we here will share with you the List of All Humanities and Social Science Courses offered at KNUST. Take your time and go through the list thoroughly.
All Humanities and Social Science Courses offered at KNUST
Below is a full list of Humanities and Social Science Courses offered at KNUST.
Bachelor of Laws (LLB)
LLB (Degree Holders Only) (Fee-Paying)
BA. Geography and Rural Development
BA. Sociology
BA. Social Work
BA. History
BA. Economics
BA. English
BA. Political Studies
BA. Akan Language and Culture
BA. French and Francophone Studies
BA. Linguistics
BA. Media and Communication
Studies
BA. Religious Studies
Certainly! Here are 40 examples of humanities and social science jobs after university, along with a brief explanation of each:
1. Human Resources Manager: Oversee the recruitment, training, and development of employees within an organization.
2. Social Worker: Provide support and assistance to individuals, families, and communities facing various challenges.
3. Public Relations Specialist: Manage and maintain the public image and reputation of an organization or individual.
4. Market Research Analyst: Conduct research to gather data and insights on market trends and consumer behavior.
5. Journalist: Research, investigate, and report news and current events for various media outlets.
6. Historian: Study and interpret historical events, periods, and cultures to gain insights into the past.
7. Psychologist: Assess, diagnose, and provide therapy to individuals experiencing mental and emotional challenges.
8. Nonprofit Program Coordinator: Manage and coordinate programs and initiatives for nonprofit organizations.
9. Policy Analyst: Analyze and evaluate public policies and provide recommendations for improvement.
10. Museum Curator: Manage and preserve collections of artifacts and artwork in museums.
11. Public Health Educator: Educate and promote awareness of health and wellness issues within communities.
12. Linguist: Study languages and their structures, as well as language acquisition and usage.
13. International Development Officer: Plan and implement projects for social and economic development in international settings.
14. Community Organizer: Mobilize and engage communities to address social issues and promote positive change.
15. Legal Assistant: Provide administrative and research support to lawyers and legal professionals.
16. Cultural Anthropologist: Study and analyze the cultural practices, beliefs, and behaviors of different societies.
These are just a few examples of the diverse career options available in the fields of humanities and social sciences. Each career offers unique opportunities for personal and professional growth, and the specific job responsibilities may vary depending on the organization and industry.
ALSO READ: KNUST Business Courses & it`s Top 15 High-Paying Jobs