Legalizing LGBTQI in Ghana: Our Cultures, Values and Religions Won't Permit It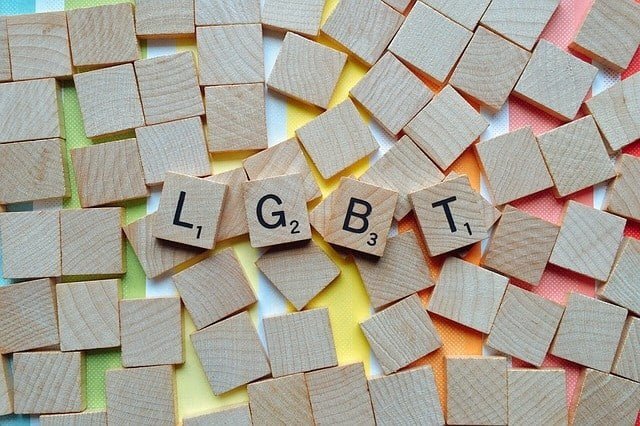 Ghana seems to be divided over the issue of accepting and legalizing LGBTQI in the country. The fact is that this is not going to be easy for anyone pushing the agenda. Attempts have been made to introduce it into our curriculum already. LGBTQI stands for Lesbian, Gay, Bisexual, Transgender, Queer, and Intersex.
Ghana's strong cultural values and religiosity play critical roles in shaping and accepting what is deemed right, morally accepted, and practicable in every sphere. Our society has people who are Lesbian, Gay, Bisexual, Transgender, Queer, and Intersex.
Is Ghana ready to Legalizing LGBTQI?
The big bitter truth is no. Ghana is not ready and not in the short to medium term. When it comes to sexual relationships or issues concerning gender, the Ghanaian society knows of males and females and would downplay the other extremes from the normal. Ghana is not against those who find themselves in this, but the act and the call for it to gain recognition.
All three major religions in Ghana speak against the introduction and acceptance of same-sex and related activities and marriages. The Bible prohibits all kinds of sexual promiscuity – heterosexual and homosexual, so does the Qur'an. Christianity does not for instance permit same-sex "marriage,".
Incest And The Sand Point Of The Bible
"No one is to approach any close relative to have sexual relations. I am the Lord." (Leviticus 18:6, NIV).
Bestiality And The Sand Point Of The Bible
"Do not have sexual relations with an animal and defile yourself with it. A woman must not present herself to an animal to have sexual relations with it; that is a perversion." (Leviticus 18:23, NIV).
Homosexual Behavior And The Sand Point Of The Bible
… God gave them up to degrading passions. Their women exchanged natural intercourse for unnatural, and in the same way also the men, giving up natural intercourse with women, were consumed with passion for one another. Men committed shameless acts with men and received in their own persons the due penalty for their error. (Romans 1:26-27, NRSV)
… Do not be deceived: Neither the sexually immoral nor idolaters nor adulterers nor men who have sex with men nor thieves nor the greedy nor drunkards nor slanderers nor swindlers will inherit the kingdom of God. (1 Corinthians 6:9-10, NIV)
The call for legalizing LGBTQI is becoming strong by the day. Ghana is at a crossroads and our cultural values, principles, and beliefs are under attack. The day these will be broken, will be the end for Ghana's lifelong cultural values, identity, and everything Ghanaian.
Legalizing LGBTQI in Ghana and the battle against it has seen trending in the news in recent times due to the pressure and continuous effort by persons in support of the LGBTQI to ensure Ghana recognizes such persons.
Ghana's Culture and what it sees as right
For many Ghana cultural values, males and females are the only recognized genders. The customs and understandings of marriage in the Ghanaian context and culture shapes the acceptable relationships within the confines of the laws of the land.
A man and a woman must marry or live as husband and wife and nothing else. That is the Ghanaian standpoint.
God created them A man and a woman, and not a woman and a woman hence the attempt to introduce LGBTQI into the Ghanaian culture stands out as an alien culture.
Many have argued that the West has kicked against Polygamy which is accepted in many parts of Africa before the introduction of Christianity.
Today, that culture still exists per ethnic group and the faith of the man or woman or both.
The earlier call for the legalization of same-sex marriage in Africa was resisted, and the struggle continues. The world has become a global village, but it should not create an avenue for the continued imposition of Western cultures that Africa and Ghana continue to resist and is not ready for. Ghana is ready to accept cultures that bring progress, but for those that have the tendency to change the heartbeat of our cultural values and beliefs to the core we have to think twice about letting it go.
The LGBTQI advocates have begun to fight for recognition since the 1990s; the term is an adaptation of the initialism LGB, which began to replace the term gay in reference to the broader LGBT community beginning in the mid-to-late 1980s.
In our attempt to through more light on LGBTQI, we have shared some meaning we gained from it.
Who is a Lesbian?
A lesbian is a woman who is a homosexual and has sexual behaviours and preferences towards other females. Such persons get attracted to same-sex than males. This often due to their hormones or chromosomes which do doe not follow the natural order of things.
Who is a Gay
A gay is a man or male who is attracted to another male in terms of sexual orientation and so he preferences that do not seem to fit the typical definitions of a male.
Who is a Bisexual?
Bisexuality is an individual who is attracted to both males and females sexually or to more than one gender. It is also called pansexuality.
Who is a Transgender
Any individual who expresses a different gender than the s3x he or she was assigned at birth is a transgender. In some instances, people may prefer to undergo some surgery or go for some medical service to transform them from one gender to the other. Thus become a transsexual.
Who is a Queer
QUEER. An adjective used by some people, particularly younger people, whose sexual orientation is not exclusively heterosexual.
An adjective used by some people, particularly younger people, whose sexual orientation is not exclusively heterosexual (e.g. queer person, queer woman)
Who is an Intersex
Intersex people are individuals born with any of several variations in sex characteristics including chromosomes, gonads, sex hormones, or genitals that, according to the Office of the United Nations High Commissioner for Human Rights, "do not fit the typical definitions for male or female bodies.
Ghana is indeed at a crossroads, as we have people living here who fall within the above categories. What can be done to help them exclude attacks The LGBTQI may be drumming loud, but the constitution of Ghana does not support it. Our culture kicks against it. What can a nation struggling to keep such orientations away do to help?
What a dilemma! Is Legalizing LGBTQI in Ghana possible?