List Of All Businesses Owned By Kennedy Agyapong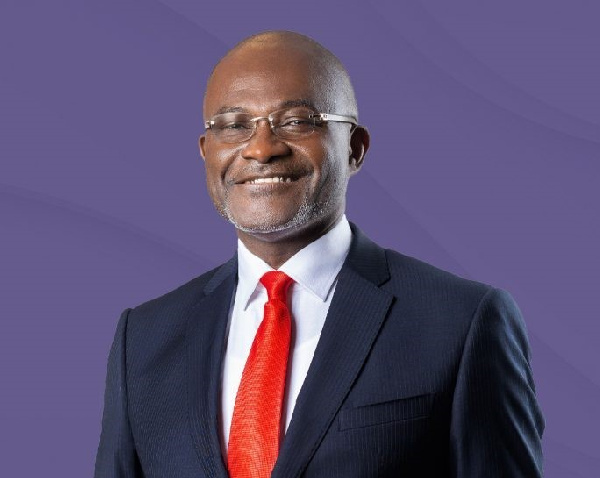 Kennedy Agyapong is a Ghanaian business tycoon and a politician who represents Assin Central in parliament for the New Patriotic Party. Kennedy Agyapong's businesses are grouped into three categories; Media, Factories and Cold Stores. Let's take a look at the list of businesses owned by him.
MEDIA(KENCITY MEDIA)
Net 2 Television – Accra(Madina)
Oman FM – Accra(Madina)
Ashh FM – Kumasi
Nap Radio – Assin Fosu
COLD STORES
Asempa Cold Store
Adepa Cold Store
Adehyeman Cold Store
Adwempa Cold Store. This particular cold store is the biggest cold store in Ghana located in Tema.
FACTORIES
Fruitland
Ashanti Steel
Amanten Agro
Central Sugar
Kennedy Agyapong was born on June 16, 1960, to Francis Ohene Kofi Agyapong one of three prominent Ghanaian judges who was abducted and murdered during the early years of Ghana's Provisional National Defence Council. (PNDC), and Mrs. Mary Nsiah at Assin Dompim in the Central Region of Ghana
Age
He is currently 63 years old.
Education
He attended the Adisadel College in the Central Region of Ghana and holds a GCE A-Level and studied at the Fordham University, New York, USA.
Wife
Kennedy Agyapong is married to Stella Wilson Agyapong. In January 2021, the country's media sector buzzed with news when Kennedy and his wife, Auntie Christie renewed their marriage vows. They also celebrated their 25th marriage anniversary and her 50th birthday.
READ ALSO: MoE To Appoint Dean of Disciplinary Affairs for High Schools
Children
1. Shannon Agyapong
2. Kenneth Agyapong
3. Gifty Agyapong
4.Annel Agyapong
5. Antoinette Agyapong
6. Amanda Agyapong
7. Gareldine Agyapong
8. Christabel Agyapong
9. Tracy Agyapong
10. Yvonne Agyapong
11. Kevin Agyapong
12. Daniella Agyapong
13. Lexi Agyapong
14. Kendrick Agyapong
15. Kendra Agyapong
16. Kendra Agyapong
17. Akwasi Agyapong
18. Kwame Agyapong
19. Akua Agyapong
20. Cassandra Agyapong
21. Nana Akua Agyapong
22. Abigail Agyapong
READ ALSO: 2023 Visa Free Countries For Ghanaian Passport Holders
Politics
He represents Assin Central in parliament for the New Patriotic Party. He chairs the Communication Committee in Parliament, under the current presidency of Nana Akufo-Addo.
He is the current flag bearer aspirant of the governing New Patriotic Party.
Net worth
Kennedy Agyapong is estimated to worth over $80 million