Local Government To Sack Another Akufo Addo's Top Appointee -See Full Details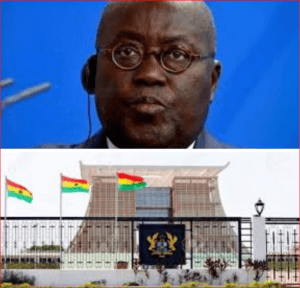 A group of New Patriotic Party (NPP) youth, some polling station executives, and electoral area coordinators have asked the Chief of Staff and the Minister of Local Government, Rural Development, and Decentralization to fire Kwasi Bonzoh as Ellembelle District Chief Executive (DCE).
In the petition, the angry NPP members list three major "crimes" committed by Kwasi Bonzoh and say that his "behavior has constantly brought the NPP in Ellembelle into public ridicule and sunk the party so far that it can't be saved."
Copies of the petition have been sent to Kwabena Okyere Darko-Mensah, who is the Minister for the Western Region, and Francis Ndede Siah, who is the Western Regional Chairman of the NPP.
They said that Mr. Bonzoh's "crimes" were his involvement in galamsey, his instigation of "unnecessary" demonstrations and attacks on party leaders, and the lack of good projects in the District despite the number of companies.
The petition also asked for an investigation into his actions to be started right away, especially about Internally-Generated Funds (IGFs).
"Through this petition, we are also asking the Ministry of Local Government and Rural Development to look into this situation and start a thorough investigation to save the reputation of the NPP party and the government as a whole.
"We know that Hon. Bonzoh has talked a lot about how close he is to the President. He has said things like, "I am the president's darling boy. All DCEs in Ghana can be fired, but not me." "The president still chose me even though I wasn't on the list given to him by the vetting committee," some of the petition says.
They are asking President Akufo-Addo to get rid of the DCE because if he doesn't, the NPP will lose the general elections in Ellembelle Constituency in 2024.
"But for the good of the constituency and to stop the endless fighting in the party, we think it's high time the President did something about Hon. Kwasi Bonzoh's shady behavior and kept the party from falling apart in the constituency," they said.