Morocco Earthquake: At least 632 Killed
There has been a powerful earthquake of magnitude 6.8 in Morocco. According to report, at least 632 persons killed and 329 injured, according to Moroccan state media
The quake hit just after 11pm local time (22:00 GMT). The earthquake's epicentre was at a depth of 18.5km (11.5 miles) and occurred about 72km (44 miles) northeast of Marrakesh, according to reports  Videos and footage on social media reported to be of the earthquake showed tremors being felt and people running into the streets and buildings shaking.
READ ALSO; WAEC Arrests Individuals Involved In Examination Malpractices In The WASSCE Exam
Residents of Marrakech, the nearest big city to the epicentre, said some buildings had collapsed in the old city, a UNESCO World Heritage site. Local television showed pictures of a fallen mosque minaret with rubble lying on smashed cars.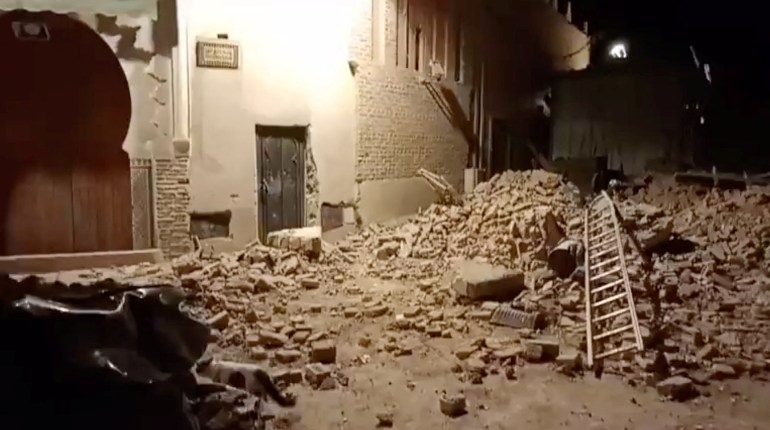 The Interior Ministry urged calm, saying in its televised statement on the death toll that the quake had hit the provinces of Al Haouz, Ouarzazate, Marrakech, Azilal, Chichaoua and Taroudant.
Montasir Itri, a resident of the mountain village of Asni near the epicentre, said most houses there were damaged. "Our neighbours are under the rubble and people are working hard to rescue them using available means in the village," he said.
Further west, near Taroudant, teacher Hamid Afkar said he had fled his home and felt aftershocks. "The earth shook for about 20 seconds. Doors opened and shut by themselves as I rushed downstairs from the second floor," he said
Morocco's geophysical centre said the quake struck in the Ighil area of the High Atlas with a magnitude of 7.2. The U.S. Geological Survey put the quake's magnitude at 6.8 and said it was at a relatively shallow depth of 18.5 km (11.5 miles).
WASSCE 2023: Elective Mathematics Final Projected Topics And Questions
The earthquake is Morocco's deadliest since a 2004 tremor near Al Hoceima in the northern Rif mountains killed over 600 people.