New school reopening directives to teachers, heads of schools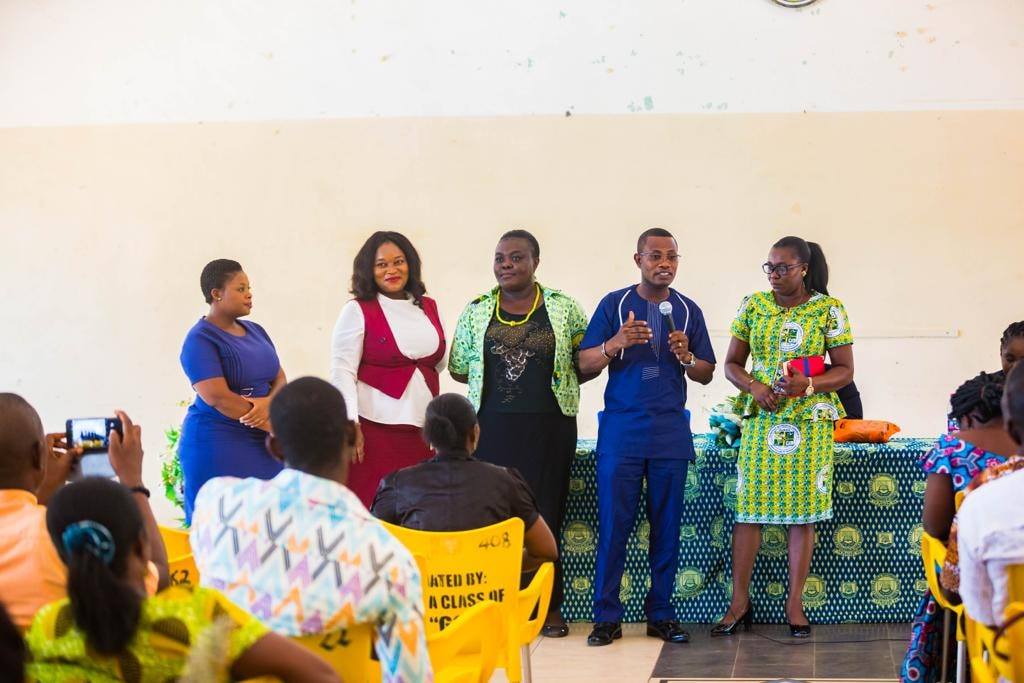 Teachers and headteachers in public and private schools have received directives on what to do when school reopens on 18th January 2021.
Below is the vital information for teachers (Private and Public), headteachers, and school owners from one of the metro directorates in Accra.
Join GhanaEducation.org on Whatsapp for more news – JOIN NOW!!!!
MORE INFORMATION: SHS2 Double Track Calendar–Check it here
1. Schools reopen on Monday 18th January at all levels
2. Class size should be a maximum of 30 from now. There should not be any addition to the existing blotted class.
3. The Director will meet schools with heads of blotted schools to find a way out.
4. There will be an end of term exams from KG to JHS
5. Heads are to give a talk on COVID-19 during morning assembly and teachers are to also inculcate it in their lessons
6. There should be COVID-19 ambassadors, both pupils and teachers to monitor the observation of the protocols
7. Back to School campaign should be organized by the school.
Heads should compare enrollment before and after covid-19 and give reasons for the disparities.
8. All pupils were to move to the next class level and give recovery lessons for 8 weeks
9. Teachers are to be given program laptops for teaching and learning where teachers pay 30% and the government 70%.
10. My first day at school should be observed
11. PPEs will be provided by the government, but it is not yet in
12. Common time table will be given Primary classes are to spend 4 hours in school.
13. All schools must have a working SMC otherwise they can't access their capitation grant.
14. All schools should have accurate data of staff, pupils, furniture, and infrastructure ready so that when they are called upon, it will be ready.
15. All food vendors in the schools must be screened and should have a health certificate.
16. Schools be ready to receive pregnant girls if any when school reopens.
These latest guidelines are to help schools manage all learners, service providers, and other stakeholders who enter the school environment when schools reopen.
Post Publications || Join us on Whatsapp || Post Disclaimer
---
SEND A STORY: Do you have a story for us or need a promotion/advertisement? Submit them via our email [email protected] or WhatsApp + CHAT NOW 
JOIN OUR EDUCATION NEW GROUPS (WHATSAPP)
Join one of our Whatsapp/Telegram Groups for current Ghana Education Service News Updates:
JOIN ONLY ONE... THANKS
Group 1 >>> [JOIN]
Group 2 >>> [JOIN]
Group 3 >>> [JOIN]
TELEGRAM PAGE >>> [JOIN]
Only websites that give us a URL backlink can repost our content on their sites.
---
The information contained in this post is for general information purposes only. The information is provided by GhanaEducation.Org and while we endeavour to keep the information up to date and correct, we make no representations or warranties of any kind, express or implied, about the completeness, accuracy, reliability, suitability or availability with respect to the website or the information, products, services, or related graphics contained on the post for any purpose.
||About Us|| Contact Us
---