Schools Reopen Today: GES Reduces Lesson Hours For Schools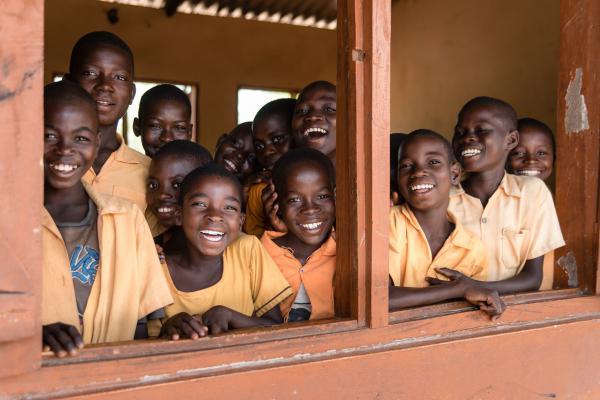 Schools reopen today across the country for all levels [KG to University].
In a communique by the Ghana Education Service (GES), it said learners in Primary school (KG to Basic 6) will close at 12-noon.
The GES reduces lesson hours or contact hours for learners as was the case when only students in JHS 2, JSH3, SHS2, and SHS3 were in school.
GES Reduces Lesson Hours As Schools Reopen Today
KG1-Basic 6 will therefore start school at 8 am each day and are expected to close at 12 noon.
READ: Covid-19: Self-discipline will keep schools open – Prez to Students
Thus the Ghana Education Service has reduced hours students spend in school from seven (7) hours to four  (4) hours each day.
On the other hand, Junior High School (JHS) and Senior High School (SHS) will spend 7 hours in school. They will commence classes at 8:00 am and end at 3:00 pm each day.
The reduced contact hours means school children would close earlier than usual and may pose challenges to working parents who may be at work.
Learners in Basic 1 to JHS1, will be in school for the first time in the last 10 months due to the COVID-19 pandemic.
READ: Preparations by schools for reopening, I am encouraged -Prez. Nana Addo
In the 22nd National Address,  President Nana Akufo-Addo outlined governments' efforts towards the safety of learners.
He indicated that alcohol-based hand sanitizers, face masks, liquid soaps were to be supplied to schools.
READ: FAQ: GES Answers 9 CONFUSING QUESTIONS On Reopening
Veronica Buckets, rolls of tissue paper among others, are to be distributed to schools in the country.
Nana Akufo-Addo also called on learners at all levels to observe COVID-19 protocols at all times; be disciplined have a sense of responsibility to help stop the virus from spreading in schools.
JOIN US ON WHATSAPP >>> JOIN NOW
Source: Ghanaeducation.org
Post Publications || Join us on Whatsapp || Post Disclaimer
---
SEND A STORY: Do you have a story for us or need a promotion/advertisement? Submit them via our email [email protected]
JOIN OUR EDUCATION NEW GROUPS (WHATSAPP)
Join one of our Whatsapp/Telegram Groups for current Ghana Education Service News Updates:
JOIN ONLY ONE... THANKS
Group 7 >>New Group> [JOIN]
Group 6 >>New Group> [JOIN]
Group 1 >>New Group> [JOIN]
Group 2 >>> [JOIN]
TELEGRAM PAGE >>> [JOIN]
Only websites that give us a URL backlink can repost our content on their sites.
---
The information contained in this post is for general information purposes only. The information is provided by GhanaEducation.Org and while we endeavour to keep the information up to date and correct, we make no representations or warranties of any kind, express or implied, about the completeness, accuracy, reliability, suitability or availability with respect to the website or the information, products, services, or related graphics contained on the post for any purpose.
||About Us|| Contact Us
---