Teachers, Others to Receive COVID-19 Vaccines Shots First – Dr. Okoe Boye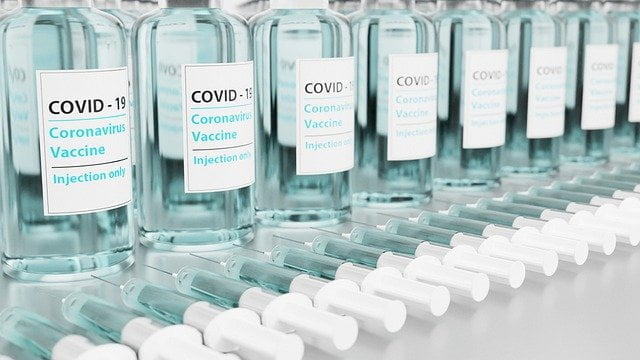 The former Deputy Health Minister, Dr. Okoe Boye, has hinted that teachers will be part of the first recipients of COVID-19 Vaccines shots in Ghana.
COVID-19 Vaccines shots – Other beneficiaries according to Dr. Okoe Boye
According to him, health workers, security personnel, and transport operators are also to get shots of the first badge of coronavirus vaccines.
The COVID-19 vaccines are expected to be available in the country at the end of May 2021.
The news that teachers will receive the vaccine as part of the first batch of beneficiaries has been greeted with mixed feelings among members of the chalk fraternity.
He disclosed the list of persons to benefit from the first consignment of vaccines on Newsfile on Joy News monitored by Ghanaeducation.org.
READ: Systematic Method of Study For Smart Students: How to study
He added that health workers in Ghana are high on the list, security service personal, and teachers as a result of their work and interactions with the citizens.
"I also know that the elderly who can prove underlying conditions like heart diseases, then there are transport operators and people who engage in public activities like teachers, who have to mingle with kids," he stated.
The former MP for Ledzokuku disclosed that the vaccines for coronavirus expected will arrive to arrive by the end of the first quarter of 2021.
READ: Teachers Research Fund for Basic school teachers needed- ITN
The government of Ghana is working at procuring COVID-19 vaccines for 20% of the total population.
At the time of this publication, Ghana's active COVID-19 cases stood at 2,799.
Public education needs to be intensified and the laws on COVID-19 applied since the safety protocols are no longer being observed.
The leadership of this country right to the ordinary man on the street must mask up and do the right things. The law enforcement agencies must also mask up and arrest offenders. Mosques and Churches must preach safety for the common good of the country.
Source: Ghanaeducation.org
Post Publications || Join us on Whatsapp || Post Disclaimer
---
SEND A STORY: Do you have a story for us or need a promotion/advertisement? Submit them via our email [email protected]
JOIN OUR EDUCATION NEW GROUPS (WHATSAPP)
Join one of our Whatsapp/Telegram Groups for current Ghana Education Service News Updates:
JOIN ONLY ONE... THANKS
Group 7 >>New Group> [JOIN]
Group 6 >>New Group> [JOIN]
Group 1 >>New Group> [JOIN]
Group 2 >>> [JOIN]
TELEGRAM PAGE >>> [JOIN]
Only websites that give us a URL backlink can repost our content on their sites.
---
The information contained in this post is for general information purposes only. The information is provided by GhanaEducation.Org and while we endeavour to keep the information up to date and correct, we make no representations or warranties of any kind, express or implied, about the completeness, accuracy, reliability, suitability or availability with respect to the website or the information, products, services, or related graphics contained on the post for any purpose.
||About Us|| Contact Us
---