#OccupyJulorbiHouse: List Of Ghana's Problems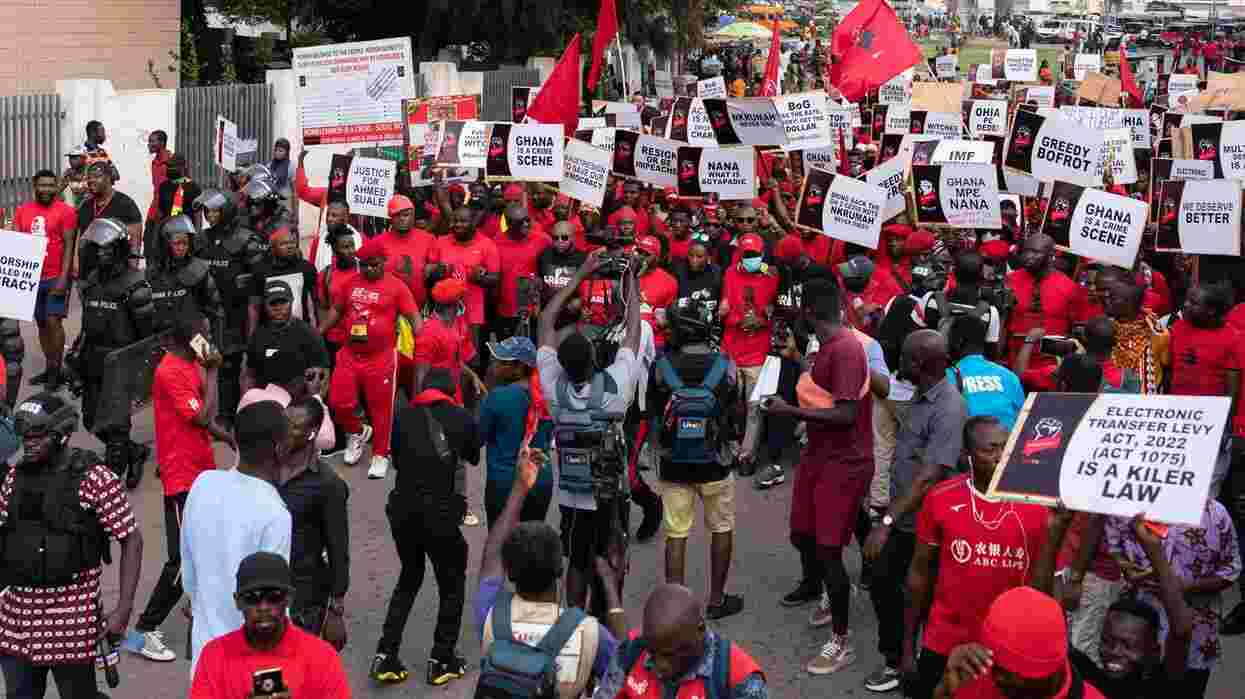 There are a lot of problems and issues being faced by the Ghanaian public. We will be looking at some key problems being faced by Ghanaians. The numerous demonstrations and protests in Ghana are all because of the following issues.
1. Unemployment Rate In Ghana Is Very High
A hungry man is an angry man. When the youths in Ghana have no jobs, they get hungry, and when they are angry, they do things that may be against the laws of the country. Each year, the government of Ghana reports that it has created over one million jobs since it came to power.
These are mere figures. The youths in Ghana do not see such numbers reflecting in society.
The youths want the government to create real jobs.
Open the portal for recruitment of various institutions.
Create mass recruitment in Ghana Education Service, Police, Health and other sectors. And employ qualified personnel.
2. Poor Road Networks
Most road networks in Ghana are in a deplorable state. Most road accidents in Ghana are being caused by the poor road networks in the country. The roads need to be fixed. Tema-motorway is currently in a bad state.  Fix that now.
Profile Of Rev Father Anomaa Kodie Yeboah; Age, Education, Songs, Achievements
3. Huge Size of Government – High Expenditure
The number of ministers in Ghana are a lot. These ministers do take allowances and salaries. At the end of every four years, these ministers and other politicians, including members of Parliaments will again be given an amount of money known as Ex-gratia.
The youth are not happy. It is as if the country has the real citizens and the third class citizens. Reduce the number of ministers and cancel the Ex-gratia. If the people around the president are all financially stable, they wouldn't know the real situation on the ground.
Check Out The Reopening Date For Next Term For Basic Schools
4. Poor salary of workers.
Inflation is high but the salary level of Ghanaian workers is very low. Increase the salary level.
5. Our cities are dirty, employ the youths to fix our streets.
6. Poor Health Care. Fix the National Health Insurance Scheme
7. Poor Retirement Package for pensioners.
8. Poor Maintenance Culture.
Our public buses have all been left to rot. The stadiums in Ghana have been left to rot.
9. Non-continuation of previous government's projects.
10. Media Freedom
11. Poor Public Infrastructure
11. Stop borrowing. When these issues above are fixed, there is no need to borrow. The youths do not see any changes or any betterment of the Ghanaian economy when we borrow.