Dr. Kwadwo Ye-large Writes: Politics toying with the youth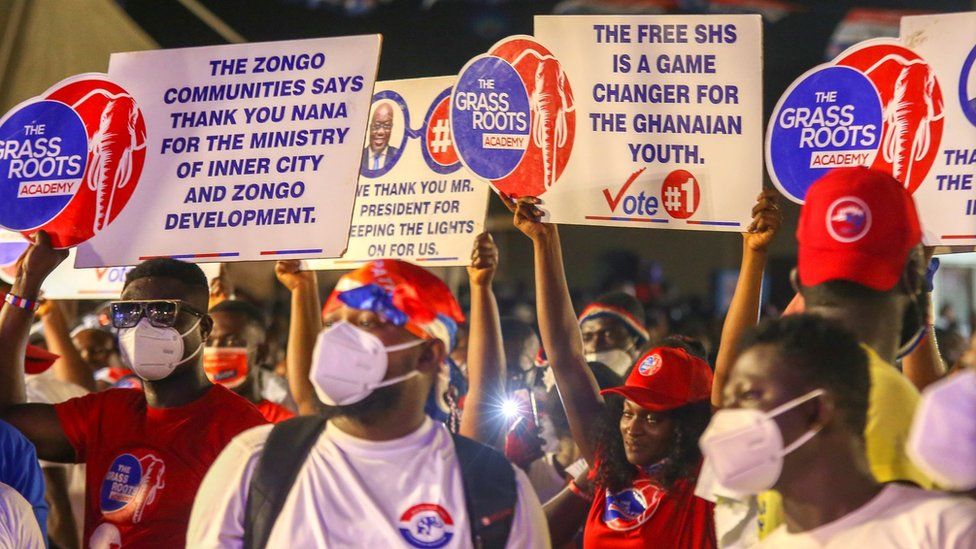 Ghana's youth never keep surprising me and the #Fixthecountry hashtag and demonstrations is the power the youth have neglected to exercise in every election year. Sad to say that Ghana's youth are as blind as bats. Excuse my words but you would appreciate my viewpoint and cogent reasons at the end of this write-up.
Know The Truth while you follow the politician for crumps for a few months and suffer several years.
'1. The 275 MPs, after serving Ghana for 4 years (if even they did), will bag home 6 billion old cedis EACH. Both NPP (majority) and NDC (minority) have agreed on this. They met TOGETHER, though they're "supposed" enemies in the public eye, and in absolute UNITY, agreed on this.
2. The about 120 Ministers and their deputies, Regional ministers and their deputies, and the entire Executive Arm will also be taking theirs. Funny enough, some of them retained their seats. Therefore, after accumulating such huge "pension" sums, they'll return to work the next day. And take another 6 billion in 4 years again. 12 billion in 8 years.
3. YOU, Yaw Sampson, who rents a single room in Baniatwe, who may never make half of 6 billion in your entire life, have "fought" almost all your friends, neighbours and even your family just because they don't belong to "Your Party".
4. Ama Sarpong, You have insulted all your Facebook friends because of some T-Shirt and 20 cedis your MP gave you. Even that guy who qualifies to be your husband koraa you insulted him because Mr. MP must win.
5. Today, just common "protocol" you want, so to enroll in the Police, Immigration or Fire Service, Army, University, a teacher training college and nursing training koraa you're are not getting.
This small GES recruitment of 6,500 graduates too, you are among the 100,000 people who applied. That one too, no "protocol". You have insulted all your potential "helpers" because you wanted Mr. MP to win "at all cost". Because of politics, you have destroyed all your social capital. Politics indeed makes the youth as blind as bats.
READ ALSO: Parents withdrawing children over collapsing 59-year-old school building
Congratulations!
Mr. MP has won, indeed!
Has he helped you to win too?
Please follow and like us:
Post Publications || Join us on Whatsapp || Post Disclaimer
---
SEND A STORY: Do you have a story for us or need a promotion/advertisement? Submit them via our email [email protected]
DOWNLOAD OUR>>> MOBILE APP
JOIN OUR EDUCATION NEW GROUPS (WHATSAPP)
Join one of our Whatsapp/Telegram Groups for current Ghana Education Service News Updates:
JOIN ONLY ONE... THANKS
TELEGRAM PAGE >>> [JOIN]
Group 1 >>New Group> [JOIN]
Group 6 >>New Group> [JOIN]
Group 3 >>New Group> [JOIN]
TELEGRAM PAGE >>> [JOIN]
Only websites that give us a URL backlink can repost our content on their sites.
---
The information contained in this post is for general information purposes only. The information is provided by GhanaEducation.Org and while we endeavour to keep the information up to date and correct, we make no representations or warranties of any kind, express or implied, about the completeness, accuracy, reliability, suitability or availability with respect to the website or the information, products, services, or related graphics contained on the post for any purpose.
||About Us|| Contact Us
---