GIMPA suspends Ph.D. Admissions into Business School, after receiving admission fees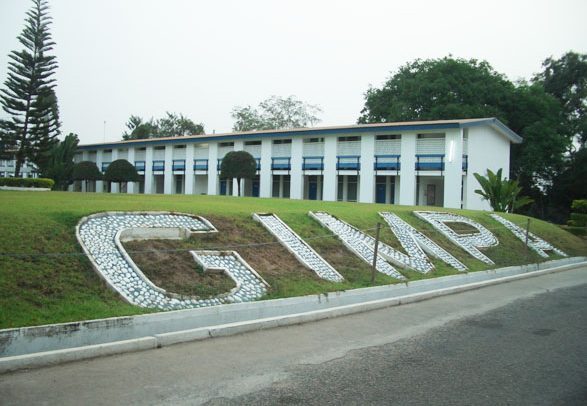 Ghana Education News| GIMPA Suspends Ph.D. Admissions into Business School, after receiving admission fees. Ethical or Unethical? Good Customer Service or Poor Customer Service?
GIMPA has suspended the admission of applicants into doctorial programmes of its business school for the 2021-2022 admission year but not without controversy.
The late update by GIMPA to applicants indicated that admissions will be on hold until further notice. The reasons given for what seemed like a late decision are flawed and unethical per my analysis.
According to the statement released by GIMPA and sighted by Ghanaeducation.org, the institution arrived at the late decision to "enable the school clear the current backlog of candidates on the programme"
Prior to opening its admission portal to the public to receive PhD applications, GIMPA should have been aware of the backlog of previous year's applicants.
"We are only admitting for Supply Chain Management, Project Management and Marketing" is the message from an officer of the university during a conversation to find out when the school would release admission updates for PhD candidates. However, the management of the institution has stated it is holding on with the entire admission.
Now applicants are stranded because their admission fees have been locked up with the institution and no one knows if the institution will refund the admission fees to students or those who are no longer interested in the programme.
In 2019, a similar incident happened in the same institution and was captured in a news item by citinews titled " We're not pocketing admission fees'- GIMPA. In that publication, the first few paragraphs read … "The Ghana Institute of Management and Public Administration, GIMPA has described as misleading and mischievous, a publication by Chronicle Newspaper which suggests that it sold admission forms to applicants without offering them neither the course nor a refund.
According to the Institute, its intention to roll out a law degree course in satellite campuses in Kumasi, Takoradi and Tema was put on hold. However, the fifty-five applicants who applied were asked to put in a request for a refund in writing."
Per the explanations provided via WhatsApp before the suspension was announced it was clear that GIMPA did not open admissions for all programmes on the schools' admission portal yet its online portal did not indicate which programmes it was admitting PhD applicants into to and those, it was not admitting students for. The institution's online admission portal did not restrict any student from processing his or her admission for any of the listed PhD programmes.
Once a student pays for admission through the bank and logs onto the portal the admission portal permitted candidates to choose any programme they preferred to study without any hindrance. The system does not reject any programme selected either which meant that the institution was admitting applicants into all the PhD programmes in the various schools.
A conversation between an admission officer of GIMPA and a PhD applicant on 23rd September provides better details on what the issues are.
Applicant: Hello… I am checking up on when admission will commence. kindly update me. thanks
Gimpa PhD Admission representative: Admissions for?
Applicant: PhD
Gimpa PhD Admission Representative: PhD in what specialization?
Applicant: I applied for Management (HRM and Strategy) & Public Admin and Policy Studies.
Gimpa PhD Admission representative: I can only speak to the Management one as this is Business School, at the moment we are not admitting for that option.
Gimpa PhD Admission representative: We are only admitting for Supply Chain Management, Project Management and Marketing.
Let us hold it there. So GIMPA before opening admissions for all its PhD applicants for all programmes knew it was going to admit only students for the above programmes. That fact is established. Let's continue with the conversation.
Applicant: So does it mean those ones will be done later or not at all for the academic year?
Gimpa PhD Admission representative: Suspended till further notice.
Applicant: So why did the school open admissions for those programmes… I hold the view that this is not right… We hope to receive an official notification on this soon.
Gimpa PhD Admission representative: Where did you see the school has opened admissions for Management?
Hold it there. This answer from the GIMPA representative means that institution knew it did not open admission for all programmes. However, its portal did not indicate any such information. That is a sign of a bad system and a lack of communication of useful information to stakeholders such as applicants to help them decide whether to apply for admission or not.
The Officer at the other end seems tensed up and starts to try to defend the institution and hide the flaws… Read on.
Gimpa PhD Admission representative: Notification on what?
Gimpa PhD Admission representative: Your questions and statements are getting out of hand and I will stop responding to you.
Applicant: Pls don't get it twisted, I reacted to the last message and I believe you are providing customer service for the institution. Pls, don't be too emotional.
Fast forward…
The admission portal had options for all programmes and your system did not prohibit applicants from choosing a particular programme.
Applicant: I paid for admission and I believe I have a legitimate reason to be worried due to the information you just gave out.
In our part of the world, once you begin to question systems and put forth legitimate questions, those who have failed to do the right things will often take you on, a face-saving path to make you feel as though you were wrong in asking the right questions.
For crying out loud, PhD applicants are students with a lot of experience who want to move a step further in their education and research interest to help contribute to knowledge, decision making, business and academia among others.
Comparing the answers from the admission representative and the update from the institution which was sent to applicants through an email, there seems to be poor communication and the holding up of the real reasons why the school is suspending the admission of PhD students.
Per the information released by the admission officer, GIMPA did not open admissions for Management programmes however its portal allowed candidates to complete their admission forms and their admission fees may have been lost.
Each applicant paid GHS410.00 for the admission process which has been suspended until further notice. This action in itself will delay applicants in accessing PhD education in the institution.
The reasons put forth by GIMPA in its update to applicants and that of the admission officer are porous and suggests that an intensionally planned system to sell admission forms to applicants, make some money now and keep them waiting then provide an excuse such as this.
Prior to opening its admission portal to the public to receive PhD applications, GIMPA should have been aware of the backlog of previous year's applicants.
Is it not strange that GIMPA suspended admissions into Business school Ph.D. programmes too soon after closing admission?
An institution of this status must know long before it started selling admission forms to PhD applicants for the 2021-2022 academic year that it has limited capacity to operate and that it has several students on the waiting list. This should better inform the institution so that they hold on with the selling of admission forms to applicants for the next academic year.
The admission officer got offended for being quizzed and asked legitimate questions and indicated he was not going to respond to further questions.
His reaction in itself showed a poor understanding of customer service and that should not have emanated from a trusted representative of the institution.
A wild guess paints a picture that suggests this is a usual habit of the institution since 2019-2021 applicants are yet to be admitted into the various programmes. Our institutions of higher learning must be more responsible in their decisions regarding admissions and stop turning applicants and admission periods into cash cow moments where they reap innocent and knowledge-hungry Ghanaians of their hard-earned financial resources.
GIMPA needs to provide options to students so that those who do not want to access doctorial education any longer due to the suspension of admissions can get their admission fees refunded.
Below is the email from GIMPA regarding the suspension of the admissions
Dear All,
We regret to inform you that the GIMPA Business School would not be admitting any PhD applicants for the 2021/2022 academic year until further notice.
This directive from Academic Board is to enable the school clear the current backlog of candidates on the programme.
You would be duly notified of any resumption details.
We sincerely apologise for any inconvenience caused.
Thank you.
Mary
for: Coordinator, Graduate programmes
GIMPA Suspends PhD. Admissions into Business School, after receiving admission fees and I have a big problem with the strategy used. My conclusion based on what I know is that, this was an unethical approach and that the poor communication skills of those who manage the institution's social media must be checked and the necessary training provided for them to develop strong emotional intelligence in customer care. Don't forget the old customer care rule "The customer is always right."
Source: Wisdom Hammond
Post Publications || Join us on Whatsapp || Post Disclaimer
---
SEND A STORY: Do you have a story for us or need a promotion/advertisement? Submit them via our email admin@ghanaeducation.org
DOWNLOAD OUR>>> MOBILE APP
JOIN OUR EDUCATION NEWS GROUPS (WHATSAPP)
Join one of our Whatsapp/Telegram Groups for current Ghana Education Service News Updates:
JOIN ONLY ONE... THANKS
TELEGRAM PAGE >>> [JOIN]
Group 1 >>New Group> [JOIN]
Group 1 >>New Group> [JOIN]
Group 1 >>New Group> [JOIN]
TELEGRAM PAGE >>> [JOIN]
Only websites that give us a URL backlink can repost our content on their sites.
---
The information contained in this post is for general information purposes only. The information is provided by GhanaEducation.Org and while we endeavour to keep the information up to date and correct, we make no representations or warranties of any kind, express or implied, about the completeness, accuracy, reliability, suitability or availability with respect to the website or the information, products, services, or related graphics contained on the post for any purpose.
||About Us|| Contact Us
---