You Can't Be 24yrs, an MP and Deputy Minister In Ghana But It happens In Namibia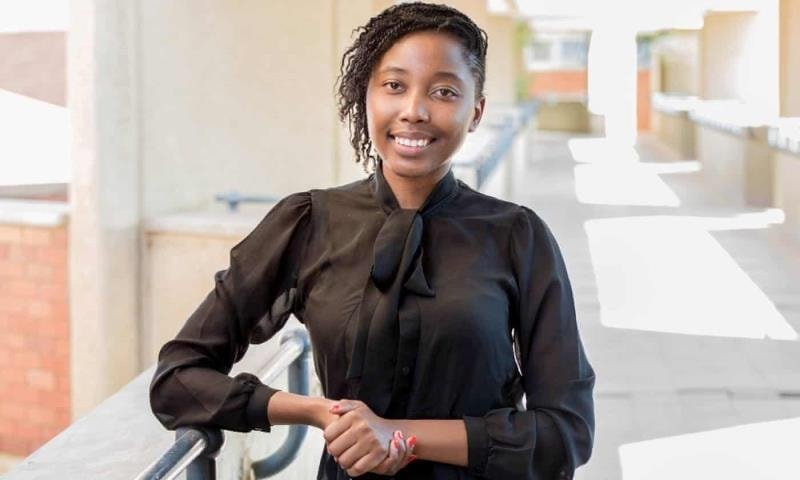 You can't Be 24yrs, an MP and Deputy Minister In Ghana, the system will fight you back and out but it happens in Namibia, somewhere in Africa. In Africa, many capable youths have been incapacitated by the systems put in place.
READ: How your SSNIT Retirement (Pension) Benefit is Calculated
You Can't Be 24yrs, an MP and Deputy Minister In Ghana
Ghana is blessed with brilliant youth with foresight and the ability to lead Ghana yet, the systems put in place and the belief that people are too young to lead will knock you out. Hon. Ablakwa and his age mate were seen in this same light when they took up political positions.
Have you noticed how young active and vibrant politicians in Ghana and seen as too young to lead and even argue with adults? He is too known, who does he think he is, aah so this small boy wants to be a Minister of Communication and others are common on the lips of Ghanaians. There are even people in the youth bracket who feel their colleagues should not lead them. They will go all out to frustrate the efforts of their age mates.
I listened to a BBC interview which featured this young lady. She is 24-year-old Emma Theofelus, MP and Deputy Minister, Information Communication and Technology, Namibia.
She is also a law school graduate. She started as a social media activist for Children's rights at Senior High school. Today her efforts paid off. She is now part of the decision-makers in Namibia.
According to the BBC, there are about 12,000 lawmakers or legislators in Africa and only 20% of them are females representing 2,400 women. Africa in 2020 had 1.34 billion people according to Demographics of Africa.
Perhaps if this young lady had given up on Namibia and didn't continue to fight for the right things, she would not have been part of the decision-makers of her country today.
If you're a young person and probably dissatisfied with the governance system in the country or continent, you don't need to throw your hands in despair and give up.
Because if you sit unconcerned, the change you are longing for may never happen in your lifetime and your children may not forgive you for not easily giving up on your country and continent.
There are many young talented people out there who are capable of contributing significantly to the development of mother Ghana and Africa in diverse areas. So get interested in the decisions and issues that affect you and the future of your children rather than sitting on the fence or simply giving up.
Emma Theofelus must certainly be a motivation to many young people out there, especially the young girls and ladies.
A continental population of over 1.3 billion certainly deserves more female legislators than somewhat 2,400 women.
Post Publications || Join us on Whatsapp || Post Disclaimer
---
SEND A STORY: Do you have a story for us or need a promotion/advertisement? Submit them via our email admin@ghanaeducation.org
DOWNLOAD OUR>>> MOBILE APP
JOIN OUR EDUCATION NEW GROUPS (WHATSAPP)
Join one of our Whatsapp/Telegram Groups for current Ghana Education Service News Updates:
JOIN ONLY ONE... THANKS
TELEGRAM PAGE >>> [JOIN]
Group 1 >>New Group> [JOIN]
Group 6 >>New Group> [JOIN]
Group 3 >>New Group> [JOIN]
TELEGRAM PAGE >>> [JOIN]
Only websites that give us a URL backlink can repost our content on their sites.
---
The information contained in this post is for general information purposes only. The information is provided by GhanaEducation.Org and while we endeavour to keep the information up to date and correct, we make no representations or warranties of any kind, express or implied, about the completeness, accuracy, reliability, suitability or availability with respect to the website or the information, products, services, or related graphics contained on the post for any purpose.
||About Us|| Contact Us
---