Powerful Declarations For The Day: Declare These Powerful Prayers Into Your Life.
Powerful Declarations For The Day: Declare These Powerful Prayers Into Your Life.
♦️♦️♦️♦️♦️♦️♦️♦️♦️♦️♦️♦️♦️
*DAILY INSPIRATIONAL MESSAGE AND PRAYER*
TOPIC:
*CHRIST IS YOUR SPECIAL STRENGTH*
SCRIPTURE:
*"This boasting will do no good, but I must go on. I will reluctantly tell about visions and revelations from the Lord.*
*That's why I take pleasure in my weaknesses, and in the insults, hardships, persecutions, and troubles that I suffer for Christ. For when I am weak, I am strong."*
[2 Corinthians 12:1&10, NLT]
*"Ahohoahoa ho hia; ɛwɔ mu sɛ ɛnyɛ mma hwee; nanso mɛka Awurade anisoadehunu ne adiyie ho asɛm.*
*Ɔsomafoɔ nsɛnkyerɛnneɛ no deɛ, wɔayɛ no mo mu boasetɔ nyinaa mu, nsɛnkyerɛnneɛ ne anwanwadeɛ ne tumideɛ mu."*
[2Korintofoɔ 12:1&10, Asante-Twi]
♦️♦️♦️♦️♦️♦️♦️♦️♦️♦️♦️♦️♦️
THE MESSAGE:
*Precious and love one, we all have times in life when we get weary and don't feel like we can go on. We've prayed and we have believed, but nothing has changed. Now the weight of what we're facing has left us exhausted. The good news is that God doesn't expect you to be strong all the time. He doesn't fault you for feeling weak and say, "What's wrong with you? Where's your faith?"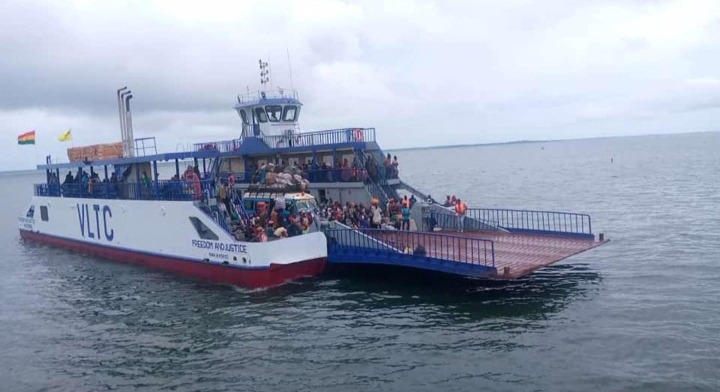 *Today's Scripture makes it clear that when you feel overwhelmed and weak, Christ cones in with power and give you "special strength." Strength that you didn't get on your own. Strength to overcome the addiction, trials, troubles, hardships, persecutions, betrayals, insults, and strength to outlast the opposition. It's the hand of God lifting you, empowering you, reenergizing you, causing you to run and not be weary, and to walk and not faint.*
*Beloved, there's going to be a strength that's not natural, but supernatural. You're going to have a new passion to stand strong, to try again, to step up to a new and higher levels. Be bold and courageous for victory is rest assured. Shalom!*
♦️♦️♦️♦️♦️♦️♦️♦️♦️♦️♦️♦️♦️
PRAYER BULLETIN:
*👉🏻I lift up a strong prayer with you and for you that God Himself will take in pleasure in the weaknesses that you sometimes feel, knowing that He come with power to give you strength in Jesus mighty name..*
*👉🏻May God be your Reminder and always be asking for His help, and may you believe that He is supplying you with all you need in your christian journey by power of Holy Spirit through Christ Jesus..*
*👉🏻May you have a strong faith that situations are hopeless by human standard, but with God, there's nothing is like hopeless and too hard, for He is the Creator and Sustainer of the world in Jesus mighty name..*
*👉🏻May Elohim God grant you the courage and strength to overcome and outlast all evil whistleblowers in your family, career, ministry, business and every part of your life by the power of Holy Ghost in Jesus mighty name.. Amen!🙏*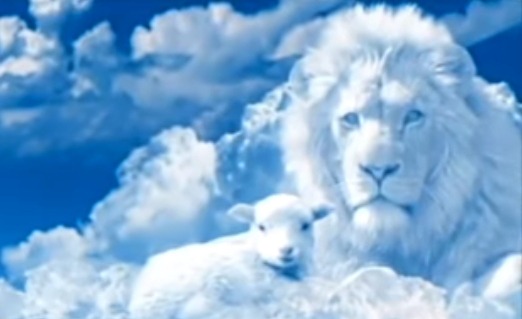 *RECEIVE UNCOMMON AND UNMERITED GRACE TO OVERCOME EVERY CHALLENGE NOW AND ALWAYS THROUGH CHRIST OUR LORD AND REDEEMER. HAVE A VICTORIOUS DAY; REMAIN BLESSED AND HIGHLY FAVORED..AMEN!🙌*
*#GOOD MORNING…🤝*
♦️♦️♦️♦️♦️♦️♦️♦️♦️♦️♦️♦️♦️
[10/1, 4:45 AM] Pstr Abrm Kmi: 💫💫💫💫💫💫💫💫💫💫
*DAILY INSPIRATIONAL MESSAGE AND PRAYER*
TOPIC:
*POWER FOR NEW BEGINNING*
SCRIPTURE:
*"Listen carefully, I am about to do a new thing. Now it will spring forth; will you not be aware of it? I will even put a road in the wilderness, and Rivers in the desert."*
[Isaiah 43:19, Amplified Bible]
Twi Verse
*"Hwɛ, mereyɛ ade foforɔ bi, afei na ɛrefifire, monhunu? Mɛbɔ ɛserɛ so kwan, mɛma nsubɔntene aba answer Prada so."*
[Yesaia 43:19, Asante-Twi]
THE MESSAGE:
*Glory, honor, and adoration be to Jehovah-God for ushering us into the tenth (10th) month of the year 2022. Let's be grateful to our God for His provisions, caring, protection and guidance. Hallelujah!*
*Beloved, God through the mouth of the Prophet Isaiah declared that "Behold I am doing a new thing." It presupposes that there was an old thing or an old order. But God says that the old order is giving way to something new. As long as there's life, there's hope. Child of God, believe that your Maker is about to plant good and new things and uproot every evil deposit from your life this new month of October. God will direct your life and steps on the right course, at the right place, and at the right time. Elohim- God will withhold all your benefits from the oppressor and command the enemy to vomit whatever he has swallowed from your life. God is going to grant you the power to break forth and to lose yourself from every entanglement. Fellow Believer, be rest assured that God will open new doors and chapters in your life this tenth month to marvel at your adversaries. There will be God's Almighty supernatural manifestation of grace, favor, goodness, mercy, and power in your life and that of your household. Shalom!*
💫💫💫💫💫💫💫💫💫💫
🔥PRAYER BULLETIN🔥
*👉🏻I lift prayer with you and for you, and speak into your life this month that the God of Heavens shall turn your worries into wonders. The Everlasting Arms of the Highest will lift you high above every flood of life wherever you go by the power of the Holy Ghost in Jesus' mighty name..*
*👉🏻May the Peace of God be the shield around you and your family. Assuredly this month, God will give you and your family rest and cause you to sing new songs of breakthrough and victory to His glory in the mighty name of Jesus of Nazareth..*
*👉🏻 May the power of God stand and intercede in every satanic and demonic gap for your family, business, career, finances, marriage, and ministry. May God, the heavenly Father unmerited supply all your needs for the next stage of your life in the name of Jesus Christ.
*👉🏻May any blessings of yours that had been diverted, detained, or seized locate you now and beyond. I pray to declare that the LORD of Hosts will divinely intervene in your battles and give you an extraordinary victory this month by the power of the Holy Spirit in JESUS' name.
*👉🏻May defeat and shame be far from you this month, and may you be lifted to a place of greatness and honor. I prophesy unto you this month that God is going to shift your destiny divinely to marvel at your enemies who are seeking your downfall by fire and thunder in Jesus' mighty name..*
*👉🏻By the power of the Holy Ghost, you're stepping into the best season of your life. Testimonies upon testimonies shall be your story this month and the rest of the year 2022. May God's anointing be overflowed in every aspect of your life this month through Christ Jesus..*
*👉🏻In Isaiah 55:10, as the rain comes down and the snow from heaven return not thither but water the earth, so shall your life, family, business, and ministry flourish. Open doors, opportunities, good health, good luck, happiness, joy, laughter, divine shift, and success be your portion this month in Jesus' mighty name.. AMEN!🙏*
*👉🏻 RECEIVE UNCOMMON, UNMERITED, AND DIVINE GRACE TO SOAR HIGHER. NEW LEVELS ARE ON YOUR WAY THIS MONTH AND BEYOND. STAY SAVED, PROTECTED, AND PRESERVED NOW AND ALWAYS THROUGH JESUS THE CHRIST. AMEN!