Profile of Dr.Kwadwo Afari Gyan
Dr. Kwadwo Afari Gyan was the first electoral commissioner of Ghana under the fourth republic.
He was the electoral commissioner of Ghana from 1993 until his retirement in 2015.
He conducted successful free and fair elections from 1993 to 2012.
Kwadwo Afari Gyan was born on 18th June 1945 at Anyinom in the Brong-Ahafo region of Ghana.
He attended Wesleyan school in Cape coast and Achimota college in Accra respectively for his A-Level certificate.
He furthered to University of Ghana for his BA degree in philosophy.
In 1967, Kwadwo Afari Gyan graduated with Degree in African politics from University of Ghana, Legon.
He travelled to United States of America to further his studies.
In 1974 he was awarded with PhD in Political Science from University of California, after his Ph.D, he work as lecturer at university of Ghana and member of the committee that drafted the fourth Republic constitution.
With his experience in political space, this made him the perfect personality to be appointed as the electoral commissioner and when the country restored the Democratic governance in 1992 .
He was appointed as the chairman of the electoral commissioner of Ghana as stated by the 1992 Constitution of Ghana.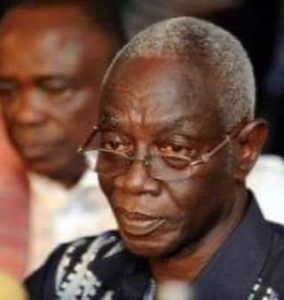 In the year 1998, he became the Executive Secretary for Association of African Electoral Commissioners.
After the 2004 and 2012 general elections, the opposition leaders were disappointed with his results, the opposition leaders were John Evans Atta Mills and and Akuffo Addo respectively.
But in the 2012 General election, the opposition leader Akuffo-Addo lost the case 5:4 decision when he sent the Electoral commissioner led by Afari Gyan to court
As a political scientist and author he published a lot of books of such as 'Understanding Politics', 'The political ideas of Kwame Nkrumah' among others.
In 2015 he was honoured by President John mahama as 'Order of Star Ghana' Award.
He is married with Four (4) children.
In the year 2015 he was succeeded by Charlotte Osei as the new chairperson of the Electoral Commission of Ghana.