Profile of new GES Director-General, Dr. Eric Nkansah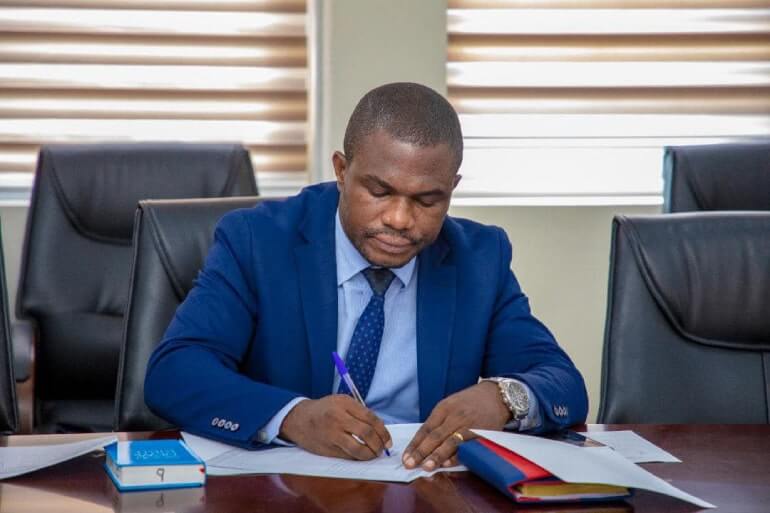 Prof. Kwasi Opoku-Amankwa left his job as Director-General of the Ghana Education Service (GES), and President Nana Addo Dankwa Akufo-Addo appointed Dr. Eric Nkansah to take his place.
In a letter from October 19, Secretary of the President Nana Asante Bediatuo confirmed that he had been given the job.
According to a profile of the newly appointed GES D-G provided by the Education Ministry Public Relations department, Dr. Eric Nkansah was the Director in charge of Tertiary Education at the Ministry of Education before his appointment.
He started working for the Ministry of Education in April 2021 after more than eight years as a Senior Lecturer at Kumasi Technical University. At Kumasi Technical University, he did a lot to help the school grow through teaching, research, program development, and community service.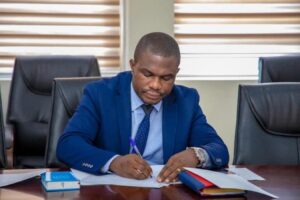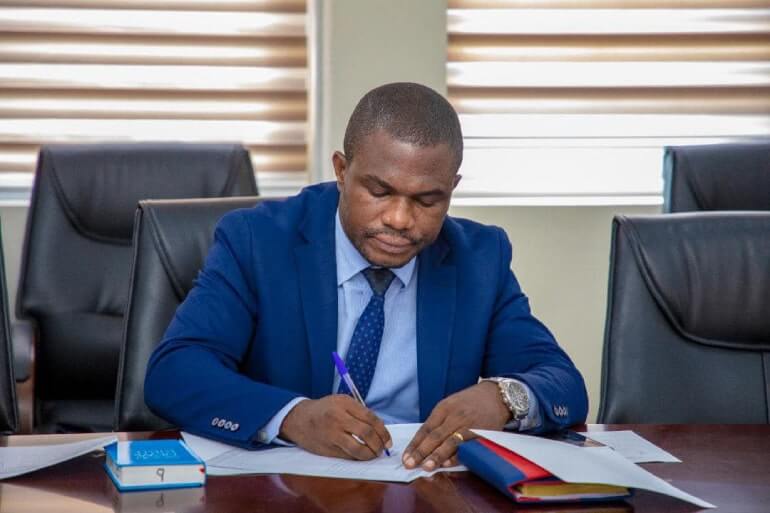 READ ALSO: Sam George 'begs' NDC to 'free' Akufo-Addo, lists 8 challenges the party has caused
Dr. Eric Nkansah also worked as the Executive Director of Career Spring Institute, a private consulting firm licensed to provide training for members and potential members of local and international professional programs and specialized training for small, medium, and large corporations.
Before he joined the University and Career Spring Institute, he worked for Barclays Bank of Ghana, which is now called Absa, for more than six years and worked his way up to Sales Manager.
He taught part-time at the Garden City University College and the Kwame Nkrumah University of Science and Technology, Ghana, while working for the Bank. Dr. Nkansah has worked in business, academia, and education policy administration for more than 15 years.
He has a Ph.D. in Financial Economics from the University of Zululand in South Africa, a Master of Business Administration (Finance) from KNUST Business School in Ghana, and a B. in Economics with Honors from the University of Cape Coast in Ghana. He has written a lot of articles that have been published in academic journals. He is a member of the Ghanaian branch of the Chartered Institute of Bankers (ACIB).
He is married and has three beautiful boys. Dr. Nkansah is very interested in helping people learn and grow. He thinks that getting more people to go to school is the fastest way to change our country.