Sad: Online photo shows how Christian Atsu died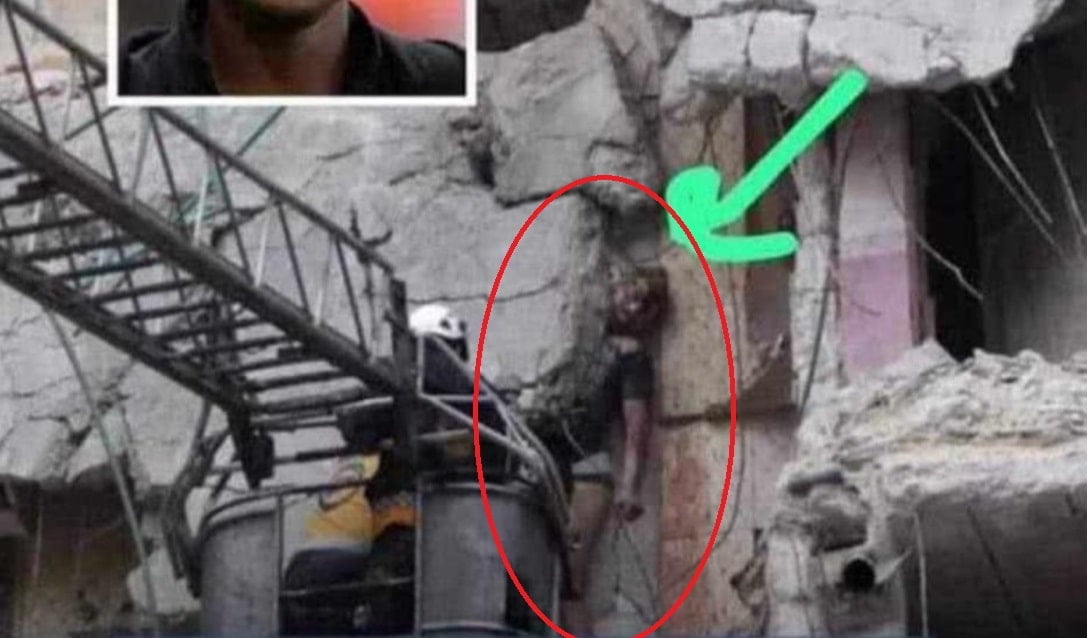 The Sports Team at Ghana Education News has sighted a Picture of How Christian Atsu Died from falling concrete. The picture popped up online. a few minutes ago.
The Ghanaian Internation went missing after the 7.8 and 7.5 Earthquakes struck Turkey and Syria. Earlier rumours that he was rescued alive and taken to the hospital provide to be false.
Search for him continued until the dad news of his lifeless body being discovered popped up on the internet this morning.
A Picture of How Christian Atsu Died from falling concrete has found its way online. One can see Atsu lying face-up while the heavy flour of what looks like his roof trapped him.
The heavy concrete floor covers nearly half of his body, with the head and one arm away from the heavy floor.
Christian Atsu, the Ghanaian international who was until his sad demise playing for Hatayspor, in Turkey, scored the club's only goal in their last league match in the 97th Minute of the game.
Everyone was hopeful that he will be rescued alive but Twelve days after the devastating earthquake that killed over 40,000 people but the new "Christian Atsu's agent has confirmed 'Atsu has been found dead'" broke many hearts home and abroad.
READ: Biography of Christian Atsu; Age, Wife, Children, Achievements, His Death
Picture of How Christian Atsu Died From Falling Concrete Pops Up Online (Very Sad)
A bird's view picture of the sight Atsu was found explains vividly how he lost his life in the midst of the quake.
#RIPChristianAtsu