Study Abroad and Scholarships Opportunities at Kedge Business School -France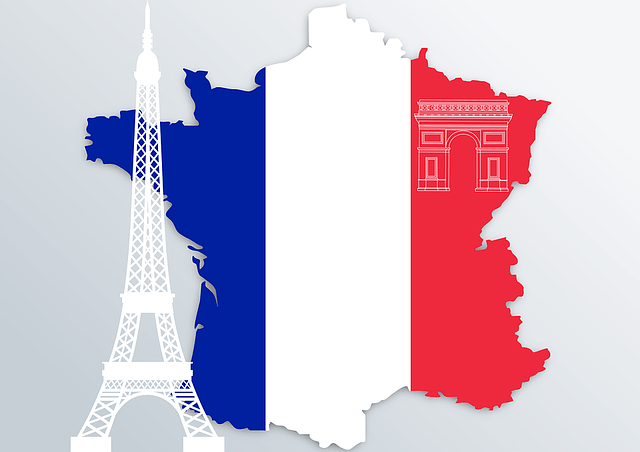 KEDGE Business School is one of the preferred destinations for students who want to study Business Programmes in France. It is the product of  a 2013 merger of two of France's oldest and most renowned Business Schools – Marseille (founded 1872) and Bordeaux (founded 1874).
This business school is well known as the 'triple crown' accredited institution (EQUIS, AMBA & AACSB).
Location of Campuses
The main campuses of KEDGE Business School is located in Paris, Marseille, Bordeaux, and Toulon.
It also has satellite campuses located at the heart of Bayonne, Bastia, and Avignon.
Its overseas campuses are in Shanghai, Suzhou and Dakar.
Students who choose to study in KEDGE Business School must chose from 32 degree-seeking programmes.
It offers university education to students studying at the graduate and Doctorate levels.
The school has evolved as a preferred destination for quality tertiary education for international and local students. It was ranked as #1 in France for Management research publications in 2017.
Requirements to study at KEDGE Business School
Applicants must provide the following mandatory documents and information when applying for admission.
Scanned copy or evidence of Other Qualifications Certificate
Transcripts Result, Certificate, Letter of Completion or evidence that you have another qualifications
International Passport Data page- Travel Document
A travel document with your biographical data (name, date of birth, passport number, expiration date, etc)
High | Secondary School Certificate
(GCE Ordinary/Advanced Level Certificates, Baccalaureate, NECO, KNEC, WAEC, GCSE)
Not Mandatory at the start of a programme but may be required when necessary for the level the student is applying for.
Curriculum Vitae (CV)
A summary of your education, skills and work experience
Statement of purpose | personal Statement (400-800-word essay) on a topic of your choice
400-800 word essay provided to understand your life, the motivations for the chosen career path and your goals.
Academic & employment recommendation letters
Recommendation letter from previous employment
High | Secondary School Certificate & Transcript Translated in English Language
(GCE Ordinary/Advanced Level Certificates, Baccalaureate, NECO, KNEC, WAEC, GCSE) officially translated to English
Proof of English proficiency or Completion of Internal Test (conducted by our University)
An evidence of English proficiency test or an optional test conducted by our institution
Official English Exam Results e.g. IELTS or TOEFL
Official English exam results If your previous study is not in English
Faculty of Business and Management
KEDGE Business School runs programmes such as Business, International Business, Management and International Management
Tuition Fee Ranges between 10K – 15K EUR/Year
Tuition Payment Plan:
A 3K€ tuition fee deposit is required to hold an international student's seat in one of our programmes. The remaining tuition balance must be paid prior to the course start date, however, we do offer deferred payment plans for students who request this option.
Application fee is
120 EUR for those seeking admission.
Study Abroad and Scholarships Opportunities at Kedge Business School
Scholarship Opportunity is up to
8K EUR
International students finalising applications to Kedge Business School programmes before the end of February can benefit from an "Early Bird" discount of 10% of the totality of their tuition fees.
In addition, Kedge offers 2 levels of institutional scholarships (2K€ & 4K€) on a merit-based review by programme academics.
Therefore, qualified students can benefit from up to a total of € 8 200 in scholarships/financial aid.
How to apply for our Study Abroad and Scholarships opportunities:
To apply for this great opportunity, chat /call Ghanaeducation.org on +233 0270150259 and start the registration process now. We will process your admission directly with the school or any other school of your choice. Check the universities and colleges and name them. We will do the hard work for you.
You can apply to over 20 universities in France through our services. Get in touch now.
Please follow and like us:
Post Publications || Join us on Whatsapp || Post Disclaimer
---
SEND A STORY: Do you have a story for us or need a promotion/advertisement? Submit them via our email [email protected]
DOWNLOAD OUR>>> MOBILE APP
JOIN OUR EDUCATION NEW GROUPS (WHATSAPP)
Join one of our Whatsapp/Telegram Groups for current Ghana Education Service News Updates:
JOIN ONLY ONE... THANKS
TELEGRAM PAGE >>> [JOIN]
Group 1 >>New Group> [JOIN]
Group 6 >>New Group> [JOIN]
Group 3 >>New Group> [JOIN]
TELEGRAM PAGE >>> [JOIN]
Only websites that give us a URL backlink can repost our content on their sites.
---
The information contained in this post is for general information purposes only. The information is provided by GhanaEducation.Org and while we endeavour to keep the information up to date and correct, we make no representations or warranties of any kind, express or implied, about the completeness, accuracy, reliability, suitability or availability with respect to the website or the information, products, services, or related graphics contained on the post for any purpose.
||About Us|| Contact Us
---