The Only SHS To Produce Three(3) Ghanaian Presidents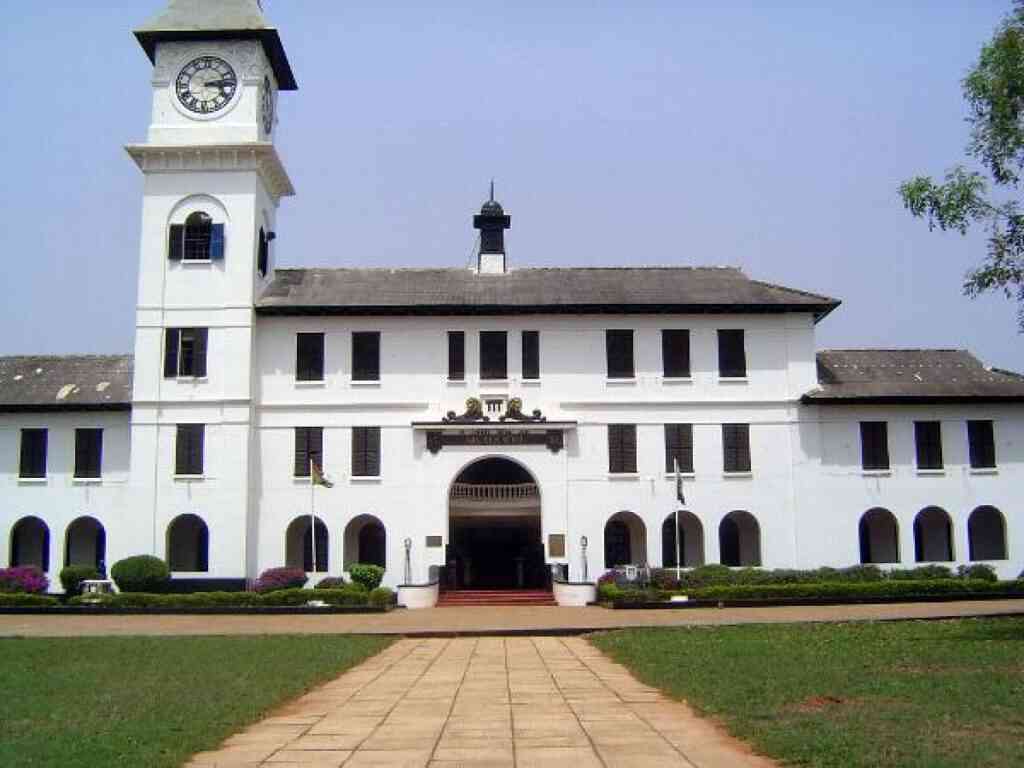 Most presidents of Ghana offered their secondary school education in various senior high schools(SHS) in the country. At least, each SHS in Ghana have produced at least one government appointee in its history. Some of these SHS have produced two or three presidents in Ghana's history.
In today's article, we will be looking at the only SHS in Ghana to produce three Ghanaian Presidents.
Achimota School is a co-educational boarding school located at Achimota in Accra, Greater Accra, Ghana. The school was founded in 1924 by Sir Frederick Gordon Guggisberg, Dr. James Emman Kwegyir Aggrey, and the Rev. Alec Garden Fraser. It was formally opened in 1927 by Sir Frederick Guggisberg, then Governor of the British Gold Coast colony. Achimota, modeled on the British public school system, was the first mixed-gender school to be established on the Gold Coast.
The school has educated many African leaders, including Kwame Nkrumah, Edward Akufo-Addo, Jerry John Rawlings, and John Evans Atta Mills all of whom are former Heads of State of Ghana. Former President of Ghana, John Dramani Mahama had his primary education there while former Prime Minister of Ghana, Kofi Abrefa Busia also taught at Achimota.
Motto: Ut Omnes Unum Sint
(That they all may be one)
Founded: 28 January 1927.
The School has produced the following presidents of Ghana
1. Edward Akufo Addo
Edward Akufo-Addo was born on 26 June 1906 at Dodowa in the Greater Accra Region to William Martin Addo-Danquah and Theodora Amuafi. Both of his parents were from the southern Ghanaian town of Akropong.[6] He had his primary education at Presbyterian Primary and Middle Schools at Akropong. He continued to Presbyterian Training College, Akropong and Abetifi Theological Training College. In 1929, he entered Achimota College, where he won a scholarship to St Peter's College, Oxford. He studied mathematics, Politics and Philosophy and he went on to graduate with honours in philosophy and politics in 1933
READ ALSO: Ten(10) Benefits Of Teaching In A Public Basic School In Ghana
2. Jerry John Rawlings
Rawlings was born as Jerry Rawlings John on 22 June 1947 in Accra, Ghana, to Victoria Agbotui, an Anlo Ewe from Dzelukope, Keta, and James Ramsey John, a British chemist from Castle Douglas in Kirkcudbrightshire, Scotland. Rawlings attended Achimota School and a military academy at Teshie. Rawlings was married to Nana Konadu Agyeman, whom he met while at Achimota College. They had three daughters: Zanetor Rawlings, Yaa Asantewaa Rawlings, Amina Rawlings; and one son, Kimathi Rawlings. Junior Agogo was the nephew of Rawlings
Solve These Tough 2023 BECE Projected RME Questions (Prove You Are Ready)
3. John Evans Fiifi Atta Mills
He had his primary and middle school education at Huni Valley Methodist Primary School and Komenda Methodist Middle School respectively. He then proceeded to the prestigious Achimota School for his secondary education, where he completed the Ordinary and Advanced-Level Certificates in 1961 and 1963 respectively, and the University of Ghana, Legon, where he completed a bachelor of law degree, LLB and a professional law certificate in 1967.