Top Best 10 Online Shopping Sites in Ghana
Top 10 Online Shopping Sites in Ghana (2023)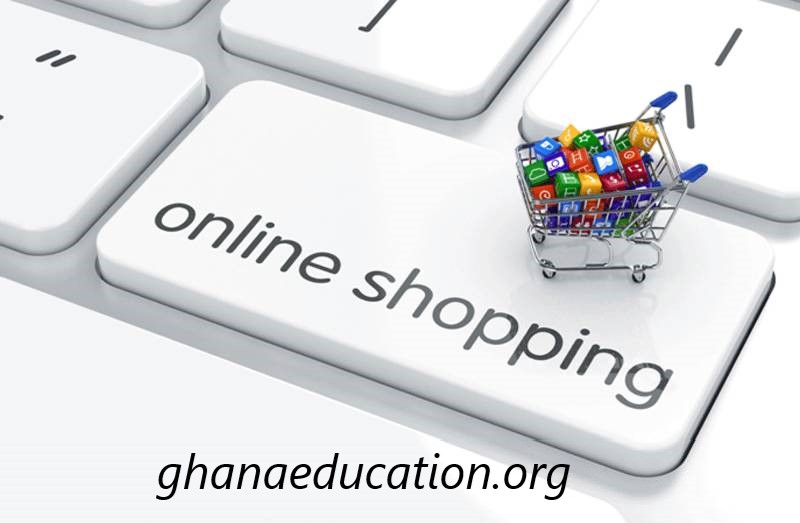 Online shopping is growing in Ghana, particularly among young people. However, there is still a lot of doubt as many Ghanaians remain skeptical about online shopping and the quality of the products they purchase.
Online shopping sites offer goods of equal quality to those sold in physical stores. You can get only the best products, services, and prices from the top online shops in Ghana. There are several online shopping sites in Ghana that offers top-notch services to their customer base.
Top 10 Online Shopping Sites In Ghana
1. Jumia
Jumia offers many reasons to shop on the site. The shopping site's 1-week free return policy, pay-on delivery, and huge discounts are just a few of the reasons Jumia is a top online shopping site in Ghana.
Jumia offers a variety of products such as electronics, clothes, cosmetics, and baby products. You can also buy groceries, phones, phones, and other products. You can also download the mobile app to get better deals and quicker access to the site.
2. Zoobashop
Zoobashop has a large selection of products. You can log in to Zoobashop to search for a smartphone, perfume, electronic, or home appliance.
Zoobashop is one of the most popular online retailers in Ghana. Its fast delivery and outstanding services make it a top online shopping choice for many Ghanaians.
3. Cheki Ghana
No longer are you required to travel long distances to get a vehicle for sale. You can now buy or sell a vehicle by clicking a button.
Cheki Ghana connects you with reliable car dealers to get the vehicle you want, whether it's a new or used model. You can search for various vehicle brands on the site including Toyota, Honda, Mercedes Benz, and BMW as well as Lexus.
4. MaxMart Shopping Centre
MaxMart Shopping Center offers shoppers the opportunity to shop for quality goods at attractive prices and fast delivery. You can shop on the site for groceries, electronics, and organic food.
Although its online platform and services are excellent, MaxMart's delivery system has a serious flaw as its delivery service is limited to Accra and Tema customers only. To get the products that you require, you'll need to visit MaxMart's physical stores if you are not in these areas. Regardless, of this flaw, the shopping site remains one of the top online shopping sites in Ghana.
5. BayGH
BayGh is an online marketplace that allows you to sell, buy, and trade electronics, personal items, and phones. BayGh is a large online marketplace in Ghana. Unlike other marketplaces, where you can only purchase electronics and household goods, the site allows you to do more such as car shopping and real estate.
6. MYGhMarket
MYGhMarket's unique E-services are what give it an edge over other online shops in Ghana. With just a click, you can buy GEC Placement Cards and WAEC Cards as well as Airtime Recharge Cards.
Books, phones, electronics, cosmetics, and other health products can be purchased at MYGhMarket. MYGhMarket offers a GH local option to shoppers who want to purchase local products in categories such as clothing, textiles, beatify products, and foodstuffs. It is one of the top online shopping sites in Ghana.
7. Mega Discount Store
This store is well-known for its huge discounts, as the name suggests. You can sign up for the newsletter to receive a 10% discount on all items you buy through the site and it is just one of the many things you'll love about this shopping site.
Mega Discount Store offers great deals on kitchen appliances, smartphones, gadgets, and accessories, as well as smartwatches and other consumer products. You can get cash on delivery, preorder, MTN mobile money payments, and fast delivery right at your door if you shop through the site.
8. Melcom Online Retail Shop
Melcom is a retail chain that operates in different parts of Ghana. Although the online shopping site is primarily focused on retail, they also offer semi-wholesale or wholesale distribution. Melcom has 38 branches in Ghana and is present in every one of the 10 regions.
The shopping site's branches provide a large distribution network, which allows it to deliver online to customers no matter where they are located. Melcom can deliver your products to your door, whether you are shopping for electronics, furniture, phones, or baby products. It is one of the top online shopping sites in Ghana.
9. Palace Online Store
Palace Online Stores offers exceptional online shopping site services in Ghana. The free delivery to Accra and Kumasi residents is one reason why Palace Online Stores is a popular choice for most Ghanaians, especially those who live in the area.
Palace Online Stores offers electronics, gym, and furniture products, as well as kitchenware and plastic ware that you can buy through its website.
10. SuperPrice
SuperPrice is another online shop in Ghana that offers top-quality goods, fast delivery, and discounts on items purchased.
SuperPrice offers discounts on popular consumer products such as clothing, electronics, and phones & accessories, as well as kitchen appliances. SuperPrice ships its products to Ghana in a way that is different from other online shops. You can also pay by bank transfer, cash on delivery, or card payment. The store remains one of the top online shopping stores in Ghana.
Conclusion
Online shops aim to reduce the physical analogy between buying products and services in a traditional shopping center. Online shopping is also known as business to consumer (B2C) business. Top online shopping sites in Ghana allow the client to view the company's products and services, see photos, and get details about the price, specifications, and features.
The top online shopping sites allow shoppers to search for specific models, brands, or items. Online clients need to have internet access and a trusted method of payment to complete transactions. You can pay with a credit card or an Interac debit card.