Top Engineering and Technical Programs at KNUST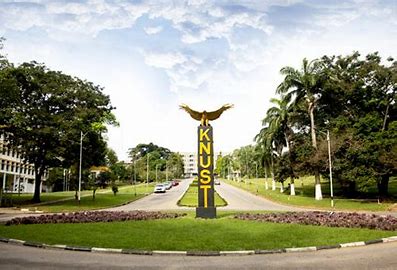 Are you passionate about engineering and technology? Do you dream of a career that allows you to innovate and contribute to groundbreaking advancements? If so, Kwame Nkrumah University of Science and Technology (KNUST) has a wide array of in-demand engineering and technical courses waiting for you in 2023. These programs are designed to equip you with the knowledge and skills needed to excel in today's competitive job market.
Top Engineering and Technical Programs at KNUST
1. Computer Engineering
In a world driven by technology, computer engineers are in high demand. KNUST offers a comprehensive computer engineering program that covers hardware, software, and networking. Graduates are well-prepared to design, develop, and maintain computer systems and networks.
2. Electrical and Electronic Engineering
From renewable energy solutions to cutting-edge electronics, this program encompasses a broad spectrum of topics. You'll learn about power systems, control systems, and telecommunications, making you a valuable asset in industries ranging from energy to telecommunications.
3. Mechanical Engineering
Mechanical engineers play a vital role in designing and manufacturing everything from automobiles to aerospace components. KNUST's program will equip you with the skills to tackle complex engineering challenges and innovate in various industries.
4. Civil Engineering
As infrastructure continues to evolve, civil engineers are needed to design and construct roads, bridges, buildings, and more. KNUST's civil engineering program focuses on sustainable solutions and cutting-edge construction techniques.
5. Petroleum Engineering
With the world's ongoing dependence on energy resources, petroleum engineers are at the forefront of ensuring the efficient extraction and processing of oil and gas. KNUST offers a program that combines technical expertise with environmental considerations.
6. Telecommunication Engineering
In our connected world, telecommunication engineers are crucial for developing and maintaining communication networks. This program covers the latest advancements in wireless technology, fiber optics, and network security.
7. Chemical Engineering
Chemical engineers drive innovation in industries such as pharmaceuticals, chemicals, and materials. KNUST's program will prepare you to design and optimize processes, ensuring efficiency and safety.
8. Geological Engineering
For those interested in the Earth's structure and resources, geological engineering offers a fascinating career path. Graduates contribute to the sustainable management of natural resources and environmental protection.
9. Biomedical Engineering
This interdisciplinary field combines engineering with biology and medicine. KNUST's program focuses on developing medical devices, healthcare systems, and technologies that improve patient care and quality of life.
10. Agricultural Engineering
As agriculture becomes increasingly mechanized and technology-driven, agricultural engineers are in demand to develop innovative solutions for sustainable food production. This program covers areas such as farm machinery, irrigation, and food processing.
By enrolling in one of these in-demand engineering and technical courses at KNUST in 2023, you'll not only gain a strong academic foundation but also have access to state-of-the-art facilities and experienced faculty members who are passionate about guiding you toward a successful career in your chosen field.
Whether you aspire to work in a traditional engineering role or explore emerging fields, KNUST has a program tailored to your ambitions.
Don't miss this opportunity to embark on a rewarding journey towards becoming an industry leader in engineering and technology.
ALSO READ: Acing Your Next Job Interview: The Do's and Don'ts
BOOKMARK GHANAEDUCATION.ORG FOR MORE!