Acing Your Next Job Interview: The Do's and Don'ts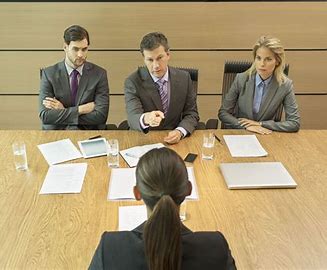 Job interviews can be nerve-wracking, but they're also opportunities to shine in front of potential employers. To help you excel in your next job interview, here are some crucial do's and don'ts to keep in mind:
Do's of Job Interview
1. Research the Company: Take time to delve into the company's culture, values, and goals before your interview. Tailor your responses to align with what you've learned.
2. Dress Appropriately: Dressing professionally demonstrates your respect for the interview and the company's culture. Ensure your attire is clean, well-ironed, and suitable for the occasion.
3. Practice Your Responses: Prepare answers for common interview questions like "Tell me about yourself" and "What are your strengths and weaknesses?" Practice with a friend or family member to boost your confidence.
4. Bring Copies of Your Resume: Have multiple copies of your resume on hand, as you may need to provide them to interviewers or meet with several people.
5. Ask Thoughtful Questions: Prepare a list of questions about the company, the role, and the work environment. This demonstrates your interest and research.
Don'ts of Job Interview
1. Be Late: Punctuality is crucial. Being late indicates unreliability and a lack of respect for the interviewer's time. Aim to arrive early and account for unexpected delays.
2. Speak Negatively About Previous Employers: Avoid speaking negatively about past employers; it can portray you as unprofessional and challenging to work with. Focus on what you've learned and how it has prepared you for the new role.
3. Use Slang or Inappropriate Language: Maintain professionalism by avoiding slang or inappropriate language. Clear and respectful communication is essential.
4. Interrupt the Interviewer: Interrupting the interviewer is impolite and suggests disinterest. Wait for them to finish speaking before responding.
5. Forget to Follow Up: After the interview, send a thank-you email or note to express your gratitude for their time and reaffirm your interest in the position. Failing to follow up can indicate a lack of enthusiasm.
In summary, excelling in a job interview requires preparation, professionalism, and a positive attitude. By following these do's and don'ts, you can enhance your chances of leaving a lasting impression and securing your dream job. Good luck!
ALSO READ: Joining the US Military: A Guide for Africans
BOOKMARK GHANAEDUCATION.ORG FOR MORE!