UCC 2023/2024 Sandwich Admission List Out – Check Your Name Here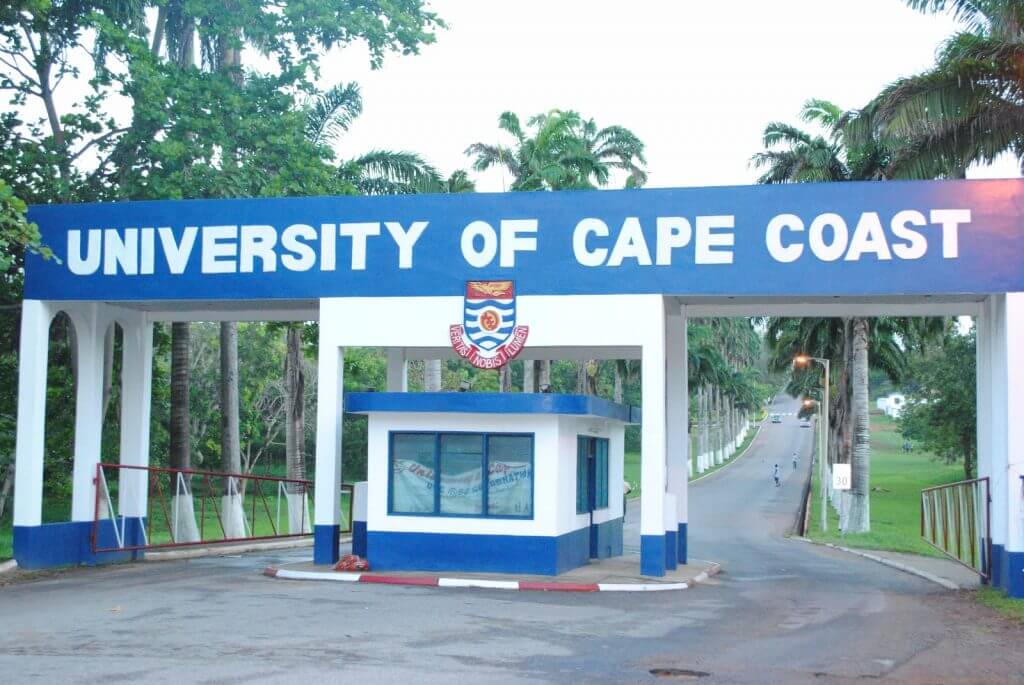 The University Of Cape Coast (UCC) has released the names of all successful applicants who applied for various sandwich undergraduate programmes in the 2023/2024 admission year.
All successful applicants can now access their admission letters on the university website.
HOW TO CHECK YOUR ADMISSION STATUS
The University of Cape Coast will send a text message to all successful applicants. However, some successful applicants may not receive text messages because of some networks problems on their phones. For this reason, such persons can check their status on the university's website.
HOW TO CHECK YOUR ADMISSION LETTER STATUS AND PRINT THE LETTER
1. Visit the UCC Admission List Portal via https://admissionlist.ucc.edu.gh/online_letters/admList.php
2. Search your name using either your first name only, surname only, programme only, OR a combination of any of them.
3. You will need your application reference number in order to print your letter. If you applied as a mature student, please use your index number given during the entrance examination. UCC Admission Letter contains information about the school offered admission, the faculty/school/college, department, the degree you are pursuing and the duration of the course, basically everything you need to know about your admission.
READ ALSO: All 2022 BECE ICT Questions Solved for 2023 Candidates
HAS UCC CLOSED THE 2023 SANDWICH ADMISSION PORTAL?
Currently, UCC has not closed the sandwich admission for 2023. The closing date for the selling of e-voucher is on Friday, 16th June, 2023. Deadline for the submission of application forms is on Friday, 23rd June, 2023.
Persons who wish to get an e-voucher can visit the following sales points;
(a) Cashier's Office, University of Cape Coast (Mode of payment – CASH)
(b)  University of Cape Coast – Accra Office, Tesano – Accra (Mode of payment – CASH)
(c) Ghana Post Company Limited (Regional and District Capitals) – (Mode of payment – CASH)
(d)  All Network Branches of GCB Bank Nationwide
(e)  All Network Branches of ADB Bank Nationwide
(f)  All Network Branches of GT Bank Nationwide
(g)  All Network Branches of ARB Apex Bank Nationwide
(h)  All Network Branches of Republic Bank Nationwide
(i)  All Network Branches of Consolidated Bank Nationwide
(j)  All Network Branches of Zenith Bank Nationwide 
      (k) All Network Branches of Prudential Bank Nationwide
(l)  All Network Branches of Cal Bank Nationwide 
      (m) All Network Branches of National Investment Bank (NIB) Nationwide