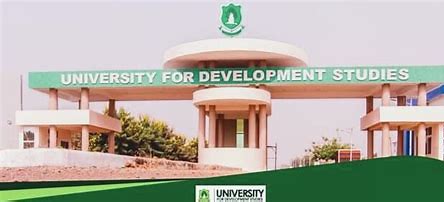 The University of Development Studies (UDS) is a prestigious educational institution offering a wide variety of agriculture courses. With a dedicated focus on sustainable agricultural practices and rural development, UDS delivers comprehensive knowledge and practical skills essential for a successful career in agriculture.
From fields like crop science and animal husbandry to agricultural economics and the management of agribusiness, UDS imparts students with the expertise required to address global food security challenges and contribute to the sustainable evolution of agricultural systems.
This article delves into the extensive range of agriculture courses accessible at UDS, emphasizing the opportunities for students to have a significant impact in the field of agriculture and actively influence the future of farming practices.
University of Development Studies (UDS) Agriculture Courses
4-Year BSc Agriculture Technology

Agricultural Mechanization & Irrigation Technology

Agronomy

Agricultural Economics & Extension

Animal Science

Horticulture and Biotechnology

4-Year BSc (Family & Consumer Sciences)

4-Year B.Ed. (Agricultural Science)

4-Year BSc Veterinary Nursing

4-Year BSc Food Processing Technology

4-Year BSc Biotechnology and Molecular Biology
The University of Development Studies offers a diverse range of agriculture courses, empowering students with the knowledge and skills to address agricultural challenges and contribute to sustainable farming practices and rural development. UDS prepares future agricultural professionals to make a meaningful impact in the field.
ALSO READ: University of Development Studies Sandwich Diploma Courses
BOOKMARK GHANAEDUCATION.ORG FOR MORE!