Unraveling Excitement for Coups in African Nations
Irresponsible Democracies in Africa are often the summary of reasons why the military takes over power. The recent coups in Niger and Gabon are a testament to this. However, each time these coups are done by the military, citizens of these African countries get excited when there is a coup in their country.
Political dynamics in African countries often present a fascinating and paradoxical perspective, especially vis-à-vis the occurrence of coups d'etat. Owing to intricate historical narratives and a diversity of sociopolitical fabric, it is not uncommon to observe seemingly counterintuitive emotions — such as excitement — among the populace during moments of unexpected power overthrows. This piece aims to embark on an analytical journey into the heart of such reactions by delving into the anatomy of African coups, their societal impact, and the perception of the populace towards such political upheavals. It offers a comparative perspective by analyzing the variations within the continent and juxtaposing them with global instances. And yet, it sets its sight far and beyond, enquiring into the future implications of these reactions on the African landscape of governance, democracy, and social activism.
Understanding Coups and Why They Happen
Understanding Coups in African Countries
Coups d'etat are not uncommon in African history, with over 200 of them recorded since the 1960s. They represent sudden, often violent, seizures of power by a faction within that nation's governing system or military. A coup d'état, commonly known as a coup, can fundamentally change the political landscape and power dynamics of a country overnight.
Why African Citizens Might Welcome a Coup
In the context of public excitement over coups, there are several factors one should consider. Citizens may view a coup as a necessary evil to remove an oppressive regime, end corruption or bring transformative change to their nation's governance. They may hope that, with the displacement of the existing government, the new ruling entities will bring much-needed changes and improvements to their living conditions.
Frustrations with Current Regimes
African countries have historically struggled with issues of corruption, nepotism, economic instability and autocratic political leadership. Dissatisfaction with such issues can grow into frustration against the regime in power, and citizens may celebrate a coup as evidence of the regime's failure or the possibility of a transition to a new order that can address their grievances.
Hope for More Democratic Governance
In several cases, coups have led to more democratic and accountable governance. Some coup leaders commit to the implementation of democratic principles, free and fair elections, and the rectification of social or economic injustices suffered under the previous regime. This has been the case in countries like Nigeria and Ghana, driving citizens in other nations to anticipate similar transformations.
Coups as Catalysts for Change
Indeed, citizens often see coups as the start of a new era. The momentous nature of these events can galvanize the public, inspiring hope for fast-paced and radical change. As such, they attach their dreams, aspirations and, sometimes, expectations for a better life to these events.
The Role of the Military
The military often plays a key role in coups, and they are generally regarded as custodians of national unity in many African countries. This position has earned them significant credibility among the public in some states. Therefore, when a coup is commissioned by these entities, it brings a certain degree of legitimacy, bolstering public support.
https://ghanaeducation.org/humix/video/bvdmtPX6rdf
Potential Consequences
It's important to note that although coups may carry the potential for transformation, they can also invite serious danger. The state can suddenly destabilize leading to potential conflicts or civil wars. Initial fervour can quickly fade if the new regime falls short of its promises or adopts oppressive or corrupt practices similar to those overthrown. Thus, the perception of coups among citizens is influenced by weighing the potential opportunities and risks.
Societal Impact of Coups
Interpreting Responses to Coups
There can be seen a sense of excitement and hope among citizens in some African nations when a coup takes place, interpreted as a chance for a fresh start. This reaction springs from deeply ingrained societal, political, and economic conditions of these countries. Broadly speaking, coups – whether military takeovers or political overthrows – are typically viewed as a change in leadership, often accompanied by the forceful removal of an incumbent government.
Economic Concerns and Hope for Improvement
Many African countries are beleaguered by slow economic development, corruption, poverty, unemployment, and social inequality. Citizens oftentimes perceive the government as the primary cause of these issues due to corruption, nepotism, and mismanagement. Therefore, a coup, controversial as the method may be, is seen as a chance to address these concerns and improve the economic conditions. The new regime, ideally, would devote resources towards development, creating jobs, and reducing inequality.
Political Frustration and Desire for Representation
The political climate in many African nations is often characterized by authoritarian regimes, election malpractices, and limited political freedoms. Citizens might look to coups as a possible means to housecleaning; ousting an oppressive government and instating a new one that could potentially represent their interest better. There may be an overwhelming belief that a new government might lead to more political openness, democratic practices, and respect for human rights.
Social Change and Promise of Justice
Societally, many citizens hope a new regime would cut down on corruption and injustices. The expectation is for the new leadership to address social issues such as ethnic tensions, crime rates, and access to social amenities. Coups are believed to offer the possibility of rewriting societal grievances and promoting social cohesion.
Cultural Shifts and National Values
Culturally, coups could signify a national reawakening. There's the possibility of influence on national values, as the new regime might work to instill a shared sense of identity or patriotism to garner public support. The populace may be excited over the concept of unity that the coup propagates.
It's noteworthy to mention that the initial excitement in the aftermath of a coup often wanes quickly and does not always signal the true unfolding of events. In the pages of history, it is evident that coups do not necessarily translate into improved societal conditions. Indeed, there are instances where they have resulted in even more instability, escalated violence, and sustained ineffective governance. This exposes the desperation for change that is common in societies suffering from diverse systemic issues, which can surface in a myriad of ways.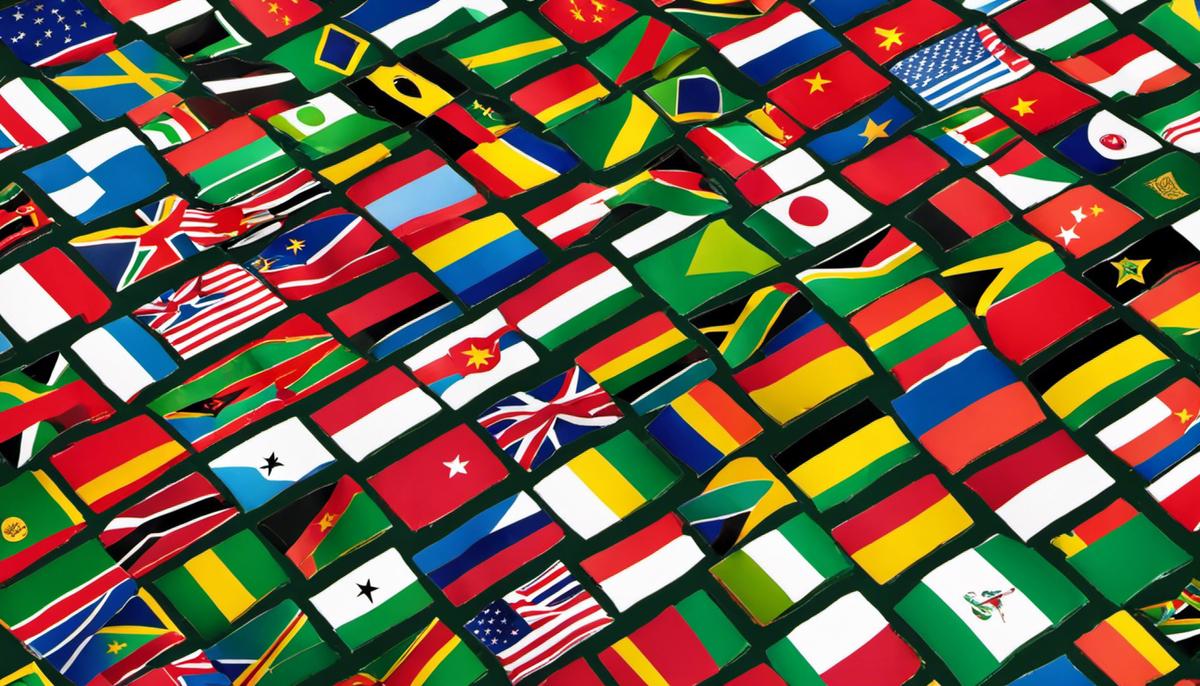 African Citizens and Their Perception of Coups
Delving Deeper into the Phenomenon of Coups
Simply put, a coup, pronounced as 'koo', represents the abrupt, forcible, and unlawful takeover of a government by a minor faction, typically the military. Coups have repeatedly surfaced across a host of African nations, with Mali, Zimbabwe, and Sudan being some of the notable case studies. Upon the occurrence of a coup, it's not uncommon to witness an wave of jubilation among several citizens. While this may seem puzzling when viewed through the lens of stable western governance, gaining a deeper understanding of this response calls for a comprehensive exploration into the socio-political, economic, and historical contexts native to these countries.
Contextualizing the Excitement
In nations where oppressive regimes persist, citizens often live under harsh conditions such as economic deprivation, large-scale corruption, inadequate social amenities, and curtailed human rights. In places where democratic transitions appear virtually impossible or exceedingly slow, a coup is sometimes perceived as the only viable avenue to expedite change. Consequently, the excitement that follows a coup is often an expression of relief and a glimmer of hope for a brighter future.
Hope for Positive Change
The expectation of positive change after a coup is not entirely unfounded. History attests to instances where coups resulted in significant changes in government and societal structures, ushering in desperately needed reforms. For instance, the 1969 coup in Libya led by Muammar Gaddafi saw unprecedented wealth redistribution and increased social welfare. In Ghana, the coup led by Jerry Rawlings in 1981 resulted in a more transparent and accountable governance structure. Such coups are remembered for ushering in periods of economic growth and relative stability, hence creating a hopeful precedent for citizens currently undergoing oppressive regimes.
Frustration with Current Regimes
The excitement generated by a new coup can also be born of frustration with the current regime. In Zimbabwe, for instance, citizens celebrated in the streets following the military coup that ousted President Robert Mugabe after his 37-year rule, marked by economic decline, corruption, and human rights abuses. This response was a manifestation of pent-up anger and a sense of liberation from years of oppressive rule.
Escaping the Status Quo
The excitement might also be attributed to the desire for an end to a stale or degenerate status quo and the need for a fresh start. This sentiment was exemplified in Burkina-Faso when the citizens jubilated after a coup toppled their long-serving leader, Blaise Compaoré, who had held power for 27 years.
It's important to note that not all coups d'état result in positive outcomes. There are cases in which they have ushered in even more oppressive governments or instigated disastrous civil wars. So, the sense of excitement that often surrounds such events should not be taken as a blanket endorsement or liking for violent governmental transitions. Instead, it's more a manifestation of desperate need for change, a glimmer of hope amid typically tense circumstances. Understanding why citizens of African countries might exhibit enthusiasm during a coup calls for a thorough comprehension of the relevant socioeconomic and political conditions.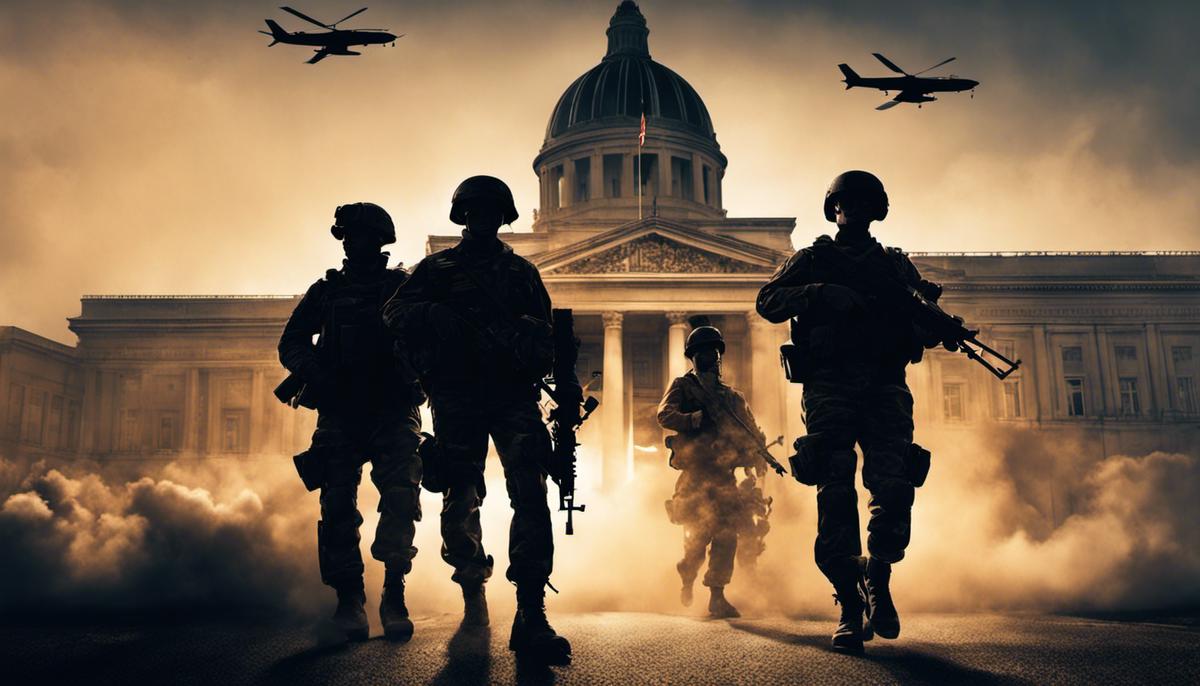 Comparative Perspective on Coups
Understanding the Concept of a Coup
To shed light on why citizens in African nations might welcome a coup, it's essential first to grasp what a coup entails. In basic terms, a coup, or coup d'état, represents a sudden, decisive move to overthrow an existing government. These often involve military personnel, other security agencies, or discontented elements within the government itself. They're perceived as quick-fix solutions to perpetual problems like poor governance, endemic corruption or persistent economic instability. With this backdrop, we can now explore the reasons behind the citizens' seemingly positive reactions to coups.
Historical Context
The history of many African countries is riddled with numerous instances of coups. Most African countries have experienced one form of coup or another since gaining independence from colonial rule. This history has arguably created a sense of familiarity, and to some degree, normalized the event of a coup. Some citizens view coups as part of the ebb and flow of national governance, an integral part of societal development, rather than a deviation from normal politics.
Socioeconomic Structures and Political Corruption
Another key dimension lies in understanding the socioeconomic and political structures of many African countries. Often characterized by a high degree of corruption, wealth disparity, and political oppression, citizens have grown frustrated with their incumbent governments. In such cases, a coup may represent a sign of hope, or a breath of fresh air, signaling the end of a corrupt regime and the promise of fresh, beneficent leadership. The excitement then comes from the desire for change and the overthrowal of a despised government.
Immediate Relief from Economic Hardship
In some cases, citizens view coups as an immediate relief of economic hardship. Some coup leaders institute immediate financial policies or monetary incentives aimed at instantly bettering the lives of the masses. These policies can energize the populace and build quick support, though the long-term sustainability of such moves is often questionable.
The Role of Populism
Populism often plays a significant role in shaping citizens' attitudes towards coups. Coup leaders typically portray themselves as revolutionaries fighting for the common man against an oppressive establishment. This creates a narrative of a heroic struggle, which can attract public support and excitement.
Comparative Global Perspective
Compared to other regions, where coups are relatively rare, the higher frequency of coups in African countries makes them less shocking to many African citizens. In contrast, in countries with stable democratic traditions such as those found in North America and Western Europe, coups would likely incite fear and uncertainty rather than excitement.
There are multiple reasons why citizens' reactions to coups vary widely, depending largely on historical circumstances, socioeconomic strata, political scenarios, and unique global experiences. While a portion of the population may respond with enthusiasm, it is imperative to acknowledge that there are many who experience fear, apprehension, and even censure. A coup is an extraordinarily political happening that disrupts the status quo of governing hierarchies, and it carries with it the potential for violence, destabilization, and far-reaching impacts on democratic institutions.
The Future Implications of Coups
Grasping the Historical Foundations of Coups in African States
Coups d'etat are abrupt, forceful, and typically unlawful shifts in government, often engineered by a nation's armed forces. Within African societies, coups have been a requent occurrence, largely fuelled by deep-seated political, financial, and societal disparities. In certain instances, coups are viewed as gateways to drastic changes, effectively shifting power dynamics and providing an opportunity to redefine societal values and anticipations. The sudden prospect of such transformation could be the driving factor behind some African residents' enthusiastic reactions to a coup.
Political Discontent Fuelling Excitement
Political discontent and dissatisfaction with governmental performance can lead to the populace longing for a shift in power dynamics. If a government is deemed corrupt, inept, or oppressive, drastic changes – like a coup – could be seen as the lesser of two evils. Under these conditions, citizens may regard a potential coup as an opportunity for a break from ineffective governance, and more ideally, the installation of a more capable regime.
Economic Factors
Substantial economic instability has characterized many African nations for decades. When economies are suffering, citizens are likely to jump at the possibility that any new regime, born of a coup, might both address and rectify these economic challenges. The hopes of improved socioeconomic conditions can incite levels of excitement among the public at the prospects of a coup.
A Warning: The Caveats of Coups
While some citizens may initially respond with excitement to a coup, it is vital to remember that the consequences often do not align with the populace's aspirations. Coups often result in increased violence, political instability, and a disregard for democratic processes. Furthermore, new regimes tend not to be significantly better than the old, and in some cases, they worsen the political and economic circumstances.
Future Implications and Solutions
Coups, and the anticipation thereof, alert us to the widespread desire for political, economic, and social change in many African countries. However, the violent and disruptive nature of coups make them a less than beneficial means for societal transformation. For the future of governance in African nations, a move towards consolidating democratic norms, transparency, and accountability is necessary. The focus should be given to strengthening the rule of law, reducing corruption, and fostering economic development to stabilize and grow economies.
Social activism
Social activism also plays a crucial role in driving these changes. Civil society organizations, protests, and demonstrations can raise awareness, push for reforms, and help to hold leaders accountable. These collective actions can contribute to bringing about the profound changes desired by the citizens of African nations, without resorting to the damaging implications of coups.
International Involvement
International organizations, foreign governments, and global NGOs have a role in fostering democratic governance and promoting sustainable development tactics. They can collaborate with local governments to introduce measures that can boost economic growth, reduce poverty and inequality, and promote capacity building and education. These efforts can raise living standards and provide citizens with the tools needed to participate in the democratic process, hence reducing the allure of coups as a form of resistance to inequality and suppression.
Amidst the frequent occurrence of coups in African nations, reactions from the general populace can be somewhat surprising, ranging from excitement to hope for better governance. Although these reactions differ depending on various factors such as socioeconomic structures and historical events, the overall sentiment reflects a yearning for societal change and developmental progress. The future of Africa in terms of governance, democracy, and social activism is not engraved in stone. As we, the global citizens, witness the vibrant dynamics of sociopolitical evolution, it becomes incumbent on us to support sustainable development efforts. By pushing for stronger democratic institutions that champion transparency, accountability, and social justice, Africa can forge a path towards more stable, peaceful, and prosperous societies, bid adieu to the age of coups, and welcome an era of sustainable development and resounding progress.